New Taipei Kings' Thomas Welsh gets P. LEAGUE+ December MVP honors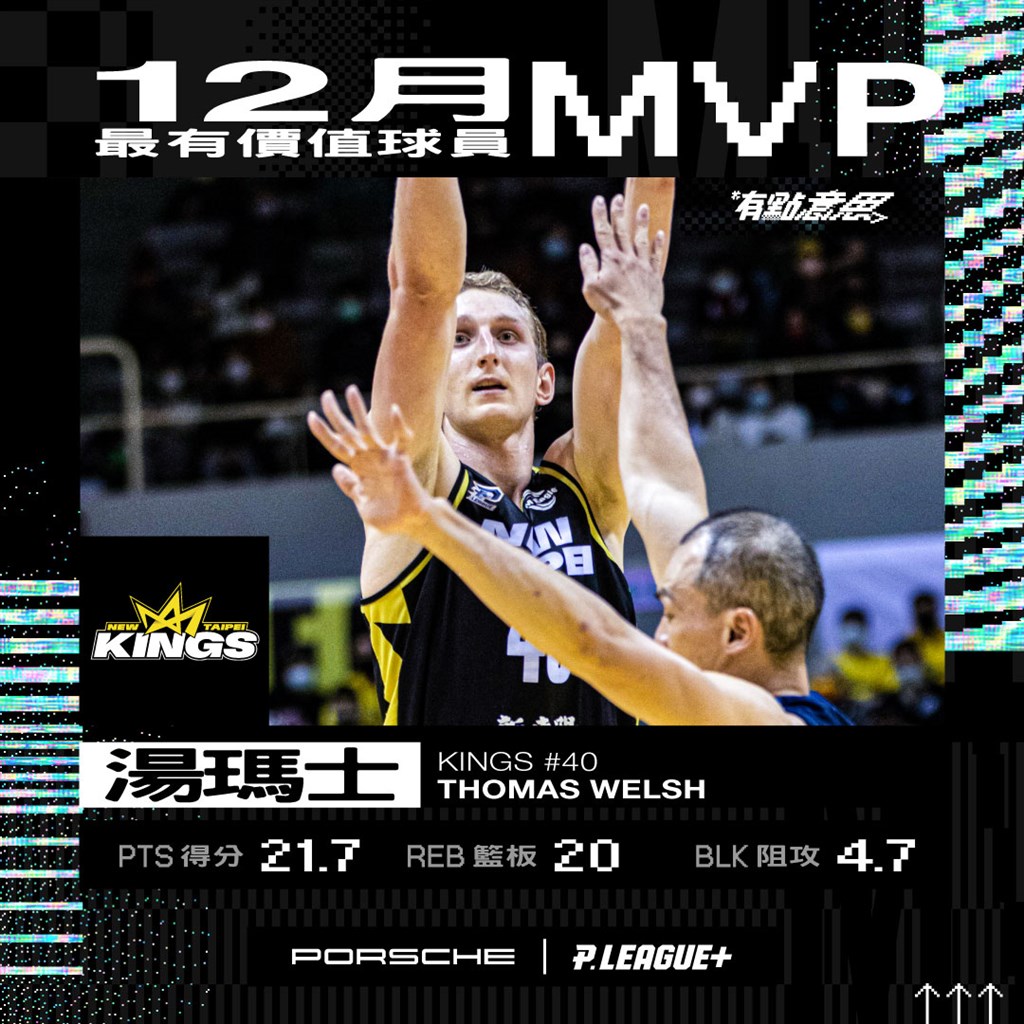 Taipei, Jan. 7 (CNA) The pro basketball P. LEAGUE+ has named New Taipei Kings center Thomas Welsh the league's MVP for the month for December.
The 213cm American post player averaged 21.7 points, 20 rebounds, and 4.7 blocks per game for the month and led the expansion team to three consecutive victories at the start of the season, the league said in a statement.
During the Kings' first game against the Taichung-based Formosa Taishin Dreamers, Welsh dished out six assists and grabbed a record 28 rebounds, and he posted a double-double in the three games.
An injury kept him out of his team's final two games of the month, both losses.
Welsh told CNA the honor reflected the Kings' team-oriented style of play, which led to its success throughout the month.
"My teammates have done a great job of supporting me and I try to do the same for them and I think our individual and collective successes come from us being a team and playing the game the right way," Welsh said.
He was appreciative of his team "having his back" through the start of the season, and the award was a testament to the group as a whole, Welsh said.
"Again, I'm so thankful to all of the fans and am so excited to get to continue to work with this team and staff as we build towards our goals," Welsh said.
The Kings currently sit fourth in the six-team league's standings with a 3-3 record.
Welsh returned for the team's first game in January, a 120-115 overtime loss to the Taipei Fubon Braves, in which he scored 24 points and pulled down 17 rebounds.
The Kings will next play the visiting Taoyuan Pilots at Xinzhuang Gymnasium in New Taipei on Saturday before hosting the Braves on Sunday.