Taiwan's Hsieh, Mertens defeated in quarterfinals at U.S. Open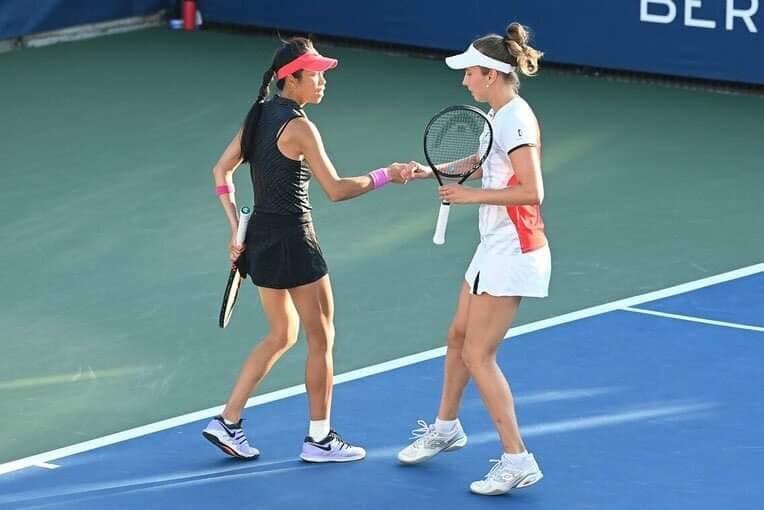 New York, Sept. 8 (CNA) Taiwan's Hsieh Su-wei (謝淑薇) and partner Elise Mertens of Belgium on Wednesday ended their U.S. Open women's doubles journey, after losing to 11th-seeded Americans Coco Gauff and Catherine McNally in the quarterfinals.
The top-seeded pair had dominated the women's doubles in New York, securing three consecutive straight sets victories before advancing to the quarterfinals.
The pair had effortlessly won their last match against Greet Minnen and Alison Van Uytvanck of Belgium, playing for under an hour on Monday.
On Wednesday, they ended their journey on the Louis Armstrong Stadium with a 3-6, 6-7 loss.
It was obvious that the Americans were going to give the pair a run for their money in the beginning of the match, as Gauff held at love to open the match.
In game 4, Hsieh and Mertens succumbed to a service break. Although the pair returned the service break in game 7, they faced the same situation in game 8, losing the first set 3-6.
They stood their ground in the second set, returning two service breaks immediately after receiving them, taking the game to a tiebreak.
Unfortunately, following service hiccups from Mertens, the Americans coasted the rest of the way in the tiebreak, racing out to a 5-0 lead before taking it 7-1, ending the set 6-7 in their favor.
Like Hsieh and Mertens, the Americans had also secured three consecutive straight sets before beating the pair in the fourth.
Previously, they had drawn media attention when they reached the quarterfinals at this year's Australian Open and the 16th round at Wimbledon.
The loss ended Hsieh and Mertens's attempt to secure a second women's doubles title at a major, after winning Wimbledon in July.
To date, Hsieh's best result in the U.S. Open women's doubles was in 2012, when she reached the semifinals with Anabel Medina Garrigues of Spain.
Hsieh's quarterfinals appearance is tied with her finish in 2013 as her second best showing.