OLYMPICS
/
Team Taiwan at the Tokyo Olympics, July 25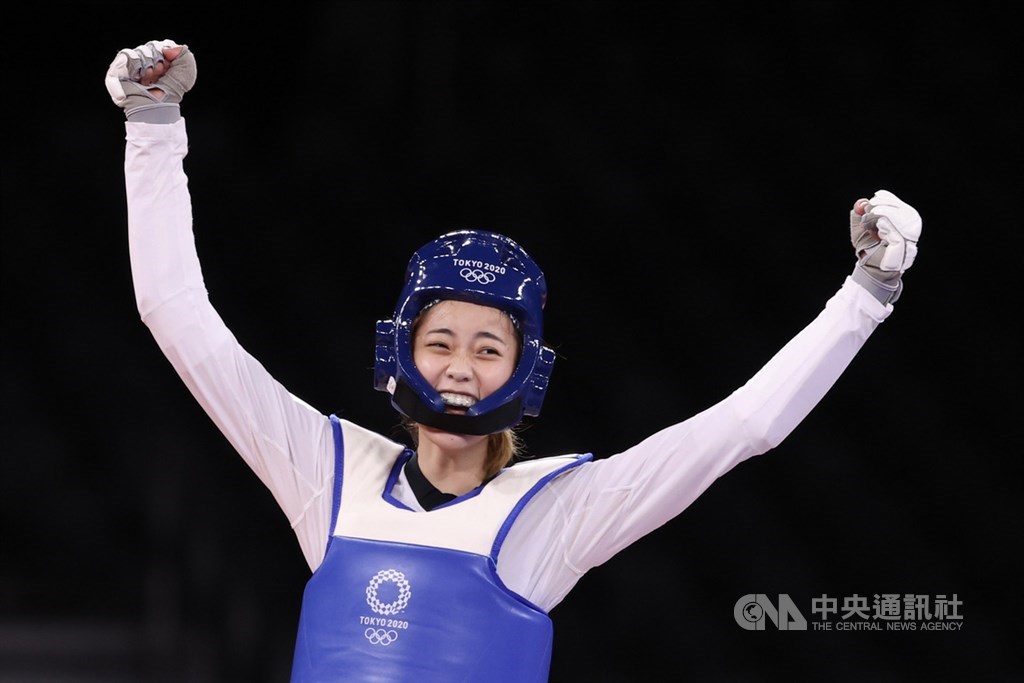 Taiwanese athletes competed in 10 sports at the Tokyo Olympics on Sunday and won a second medal, a bronze in taekwondo.
Despite losing in the semifinal match, 19-year-old Lo Chia-ling (羅嘉翎) overcame Nigerien counterpart Tekiath Ben Yessouf in the women's 57-kg bronze medal contest.
On the men's side, Huang Yu-jen (黃鈺仁) lost his round of 16 match in the 68-kg event against Mirhashem Hosseini of Iran.
World No. 4 badminton player Chou Tien-chen (周天成) secured a straight sets win in his first group match in the men's singles, like two of his teammates in the men's and women's singles tournaments a day earlier.
*Taiwan's Chou Tien-chen gets first victory at Tokyo Olympics
Taiwan's table tennis players had a good start to their Tokyo Olympics campaign, with five-time Olympian Chuang Chih-yuan (莊智淵) beating Horacio Cifuentes of Argentina in a tightly fought seven-game match to advance to the third round in the men's singles.
The mixed doubles team of Cheng I-ching (鄭怡靜) and Lin Yun-ju (林昀儒) won their first match, but lost the semifinal match against Jun Mizutani and Mima Ito of the host nation.
The pair will play for the bronze medal on Monday.
On her third day competing, rower Huang Yi-ting (黃義婷) finished the women's single sculls quarterfinal at the bottom of her group. She will next compete in the semifinals on Thursday to see how much she can improve from her 25th place finish at the Rio Games.
The 2016 bronze-medal winning female archery team lost 2-6 to Germany. The three archers -- Lei Chien-ying (雷千瑩), Lin Chia-en (林佳恩) and Tan Ya-ting (譚雅婷) -- will next compete in the individual event.
*Taiwan's women's archery team eliminated in opening round at Olympics
Three more tennis players were defeated in their first appearance at the Tokyo Games, including another five-time Olympian Lu Yen-hsun (盧彥勳) in the men's singles, and Olympic debutantes Hsieh Yu-chieh (謝語倢) and Hsu Chieh-yu (許絜瑜) in the women's doubles.
Their exit marked the end of the Taiwanese Olympic team's campaign in tennis.
*Taiwan tennis ace retires after losing in Olympic men's singles
Sunday saw the second of Taiwan's seven weightlifters bow out of the Olympics, after Kao Chan-hung (高展宏) suffered an injury during his competition in the men's 61-kg event and was unable to continue.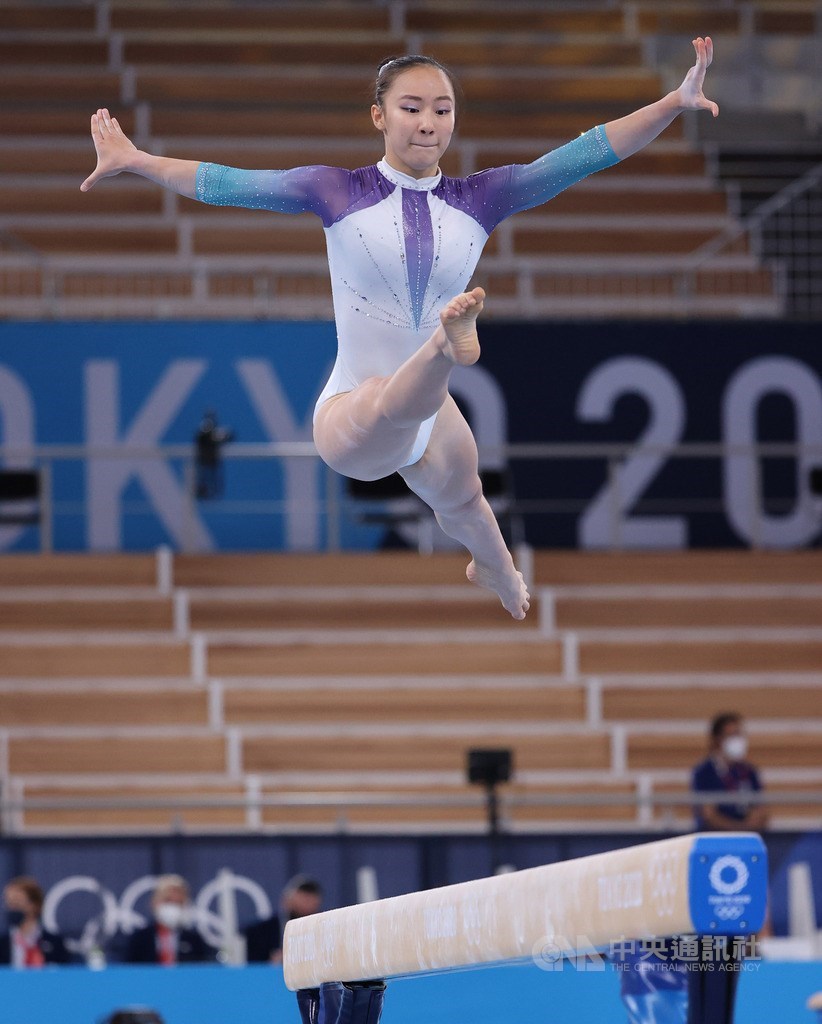 The youngest member of Taiwan's Olympic team and the only female gymnast, 18-year-old Ting Hua-tien (丁華恬), who chose to compete in only the uneven bars and balance beam because of an injury, failed to qualify for the final in either event and saw her first Olympics cut short.
Taiwan's first athlete to compete in kayaking at an Olympic Games, Chang Chu-han (張筑涵), finished 26th after two runs and did not advance to the next round.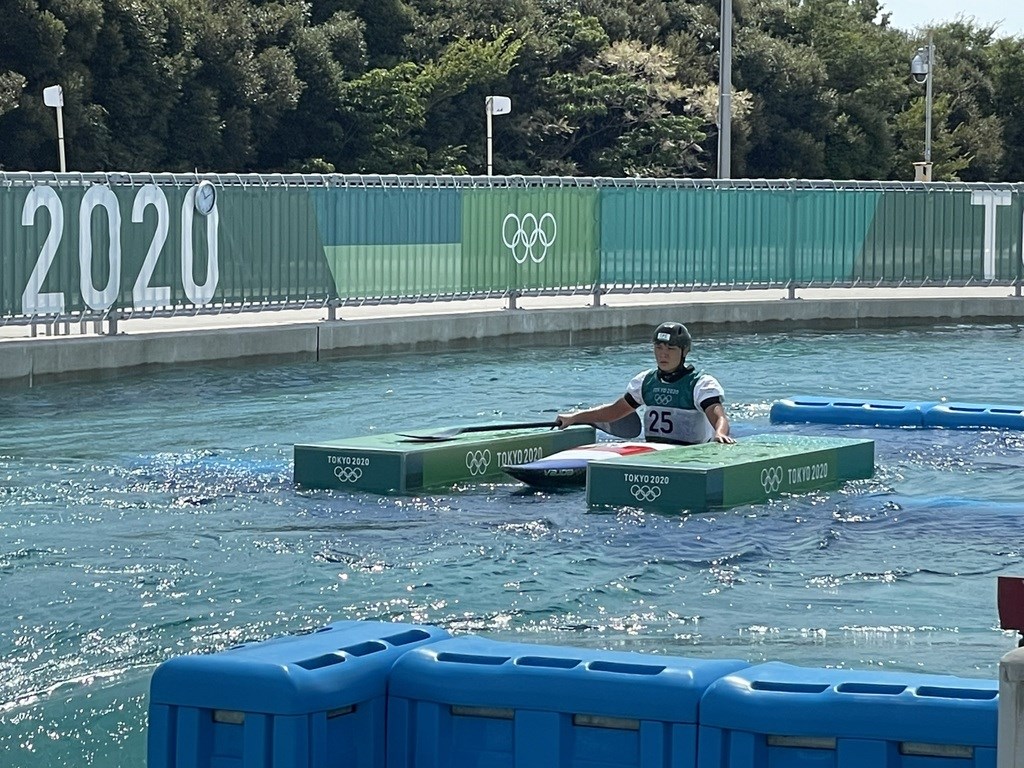 Among Taiwan's five sports shooters, three competed in qualification rounds on Sunday, but all failed to advance to the next stage of their events. They are Lu Shao-chuan (呂紹全) in the men's 10m air riffle, and Tien Chia-chen (田家榛) and Wu Chia-ying (吳佳穎) in the women's 10m air pistol.
They will compete in other events in the coming days.
View All