Kenyan, Ethiopian runners dominate 2020 Taipei Marathon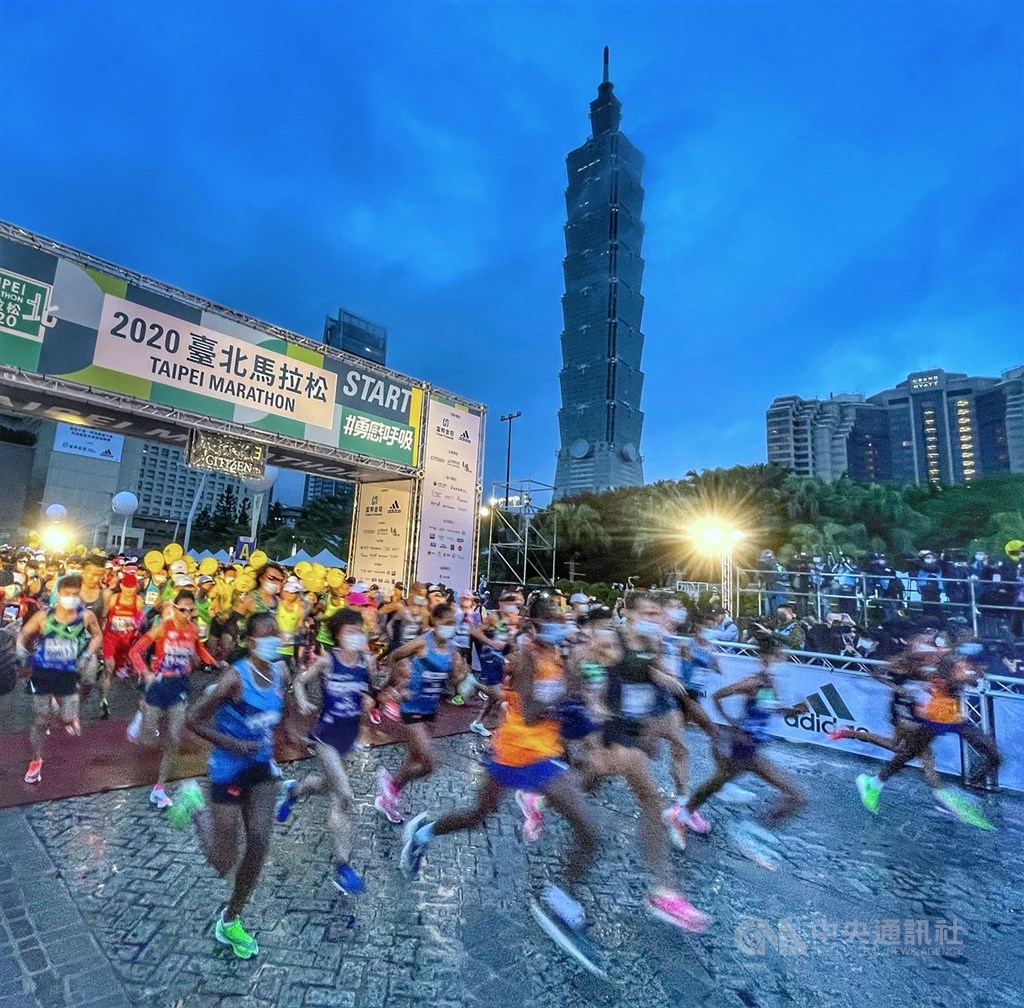 Taipei, Dec. 20 (CNA) Paul Lonyangata of Kenya broke a four-year-old record to win the men's division of the 2020 Taipei Marathon, while runners from Ethiopia clinched the top three spots in the women's race.
Lonyangata finished the 42.195-km run in 2 hours, 8 minutes and 26 seconds, besting the previous record of 2:09:59 set by countryman Sammy Kitwara in 2016 by more than a minute.
For setting the new record, he earned an extra NT$1 million (US$35,463), on top of the first place prize of NT$800,000, according to organizers.
"I feel so happy," said Lonyangata when receiving the prize, noting that he was satisfied with his finishing time considering the rainy weather in Taipei.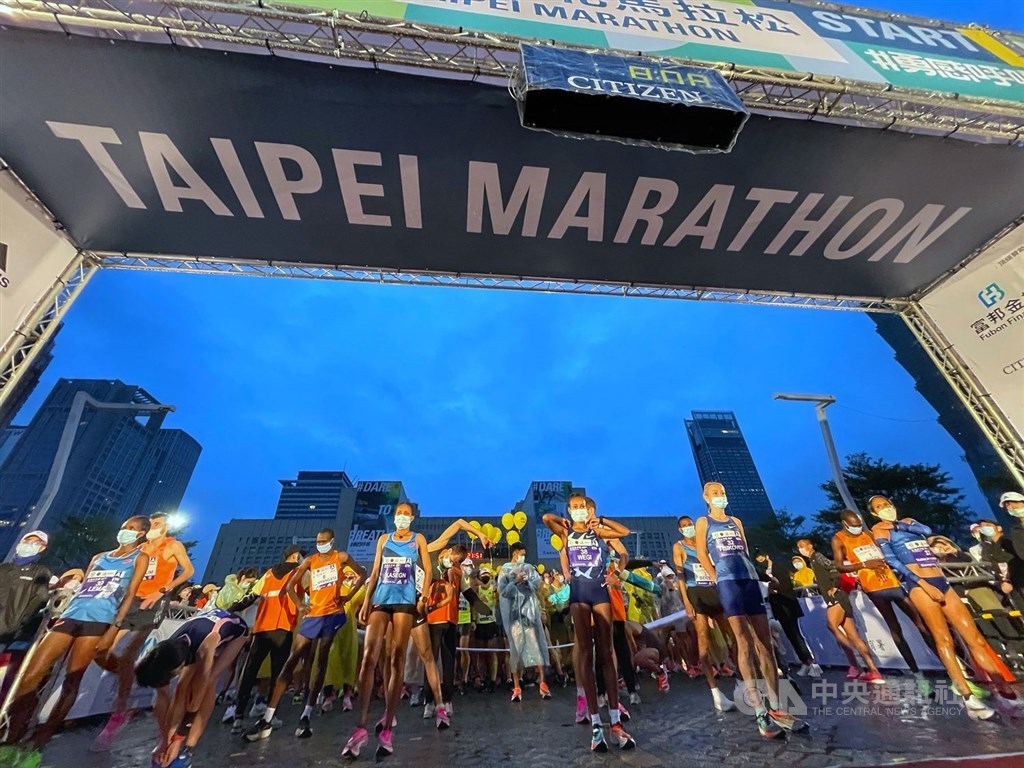 Another Kenyan runner, Elisha Rotich, came in second with a time of 2:12:15, while Estonian Tiidrek Nurme finished third in 2:15:19.
In the women's division, Askale Wegi won the race in a time of 2:27:39, more than three minutes ahead of Alemtsehay Kasegn, who finished with a time of 2:31:08 and Zinash M. Lema, who had a time of 2:31:32.
Taiwanese runner Tsao Chun-yu (曹純玉) took fourth in 2:31:49, breaking the national record of 2:34:18 she set last year.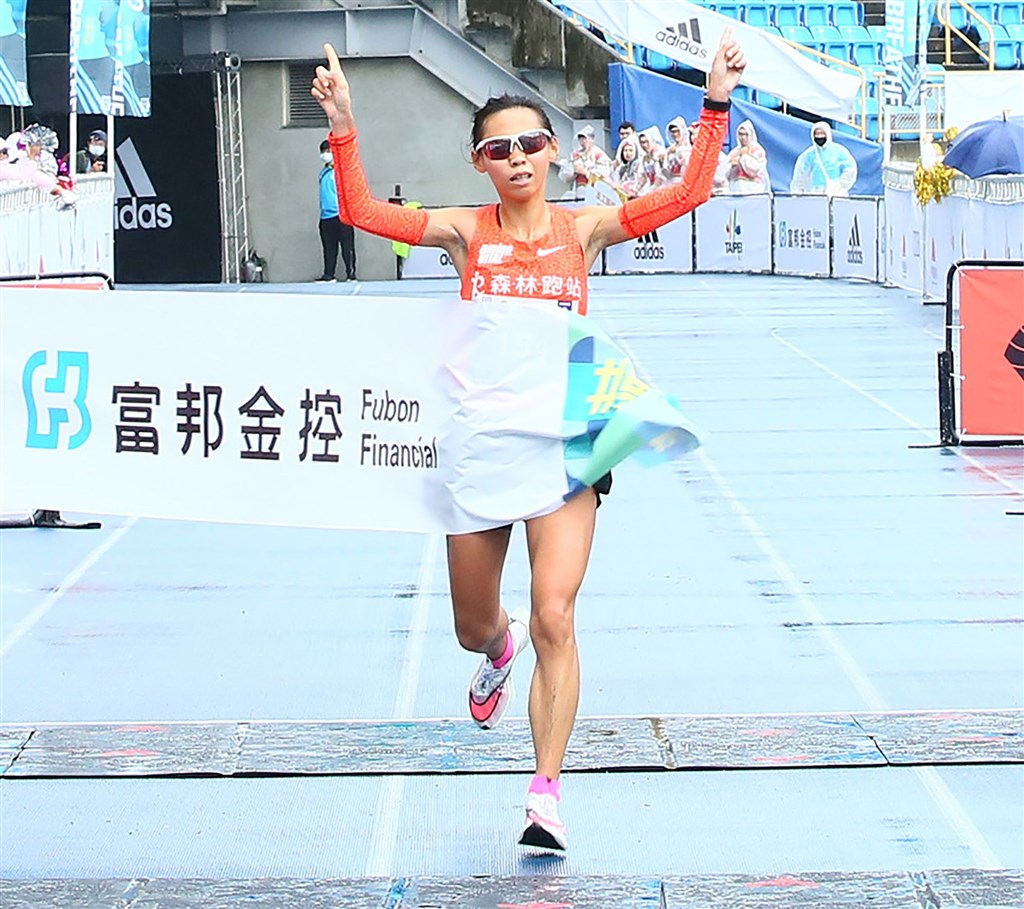 The fastest Taiwanese runner in the men's group was Chou Ting-yin (周庭印), who claimed the same title in 2017 and 2018 and finished seventh at this year's event.
Over 37,000 signed up for this year's Taipei Marathon, and 28,000 were selected in a draw to take part in the event that comprises a full-marathon and a half-marathon, Taipei Mayor Ko Wen-je (柯文哲) said before the race began.
In a bid to make the Taipei event an International Amateur Athletic Federation (IAAF) Platinum Label Road Race -- the highest rating -- the city also invited 12 elite runners from eight countries who underwent a 14-day quarantine before competing Sunday, Ko said.
The Taipei Marathon currently is an IAAF Bronze Label event.
(By Kay Liu) enditem/ls