Major Filipino basketball league in Taiwan to launch Sunday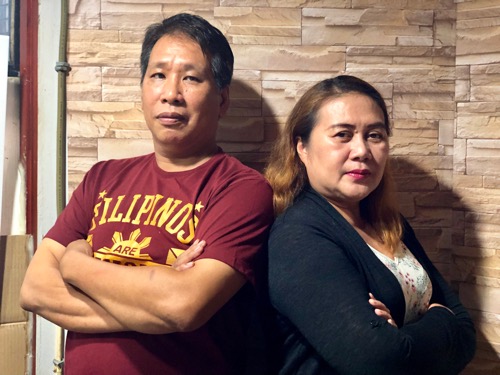 Taipei, Sept. 21 (CNA) One of Taiwan's largest Filipino migrant worker basketball tournaments, with close to 40 teams and 900 players, will be launched at an opening ceremony in Taoyuan Sunday, according to the organizers.
The opening ceremony of the Chungli Basketball League 2019 Inter-factory Winter League, which will be held at the district's Zhongzheng Park, will showcase 37 teams and about 900 players, Marie Yang, the tournament's spokeswoman, told CNA.
In addition to introducing the teams, a panel of judges at the opening ceremony will also select the best team outfit, she said, adding that the judges will be looking for originality in design and color coordination.
Another highlight at the opening ceremony will be the "Best Muse" pageant, which is a tradition of Filipino basketball culture, she said.
Most of the teams will have a female muse to introduce and whip up support, in addition to presenting themselves in front of a panel of judges for a chance to win the title "Best Muse," she said, adding that the muses will be judged on a variety of qualities, such as overall personality and how they answer questions.
"We mainly ask them questions about social issues, such as how they feel about same-sex marriage in Taiwan and whether it should be legalized in the Philippines," she said. "Or we ask them something like what do they feel the legal age for marriage should be."
The panel of judges will include officials from the Manila Economic and Cultural Office, the representative office of the Philippines in Taipei, in addition to influential Filipino basketball enthusiasts in Taiwan, she said.
Jerry Yang, founder and chairman for the tournament, said he has organized the Chungli Basketball League for over 10 years, with this year's winter league to be held as an inter-factory tournament.
The regulations for the inter-factory tournament state that a team can only be composed of players from the same factory, he said, adding that the last time he organized an inter-factory tournament was about five years ago.
"The inter-factory means, for example, if you are from YKK, you can not play on the same team with players from ASE," Marie Yang explained.
Chungli Basketball League founder and Chairman Jerry Yang (center) / Photo courtesy of Chungli Basketball League
The upcoming tournament follows on from the Chungli Basketball League 2019 Commercial Summer League, which started in March with 54 teams, Jerry Yang said, adding that the commercial league does not limit players to coming from the same company.
In response to CNA's question as to why there are so many teams and players in the league, Marie Yang said the location and popularity of basketball among Filipinos were the main reasons.
"Taoyuan's Zhongli area has a large concentration of male Filipino workers," Marie Yang said. "Zhongli is also a convenient location because we found that we have teams from areas ranging from Hsinchu to Taipei."
Jerry Yang said he has organized the basketball league for over a decade, because of his passion and love of the sport, in addition to providing a safe and organized environment for Filipino workers to be able to get away from the pressures of work and meet new friends.
"Filipino workers in Taiwan come from many different areas in the Philippines and by playing basketball together on the same court we promote camaraderie between the players even if they are not from the same city or province," Marie Yang said.
The first nine games of the tournament will tip off after the opening ceremony Sunday.