Work to recover 600 containers ongoing after ship sinks off Kaohsiung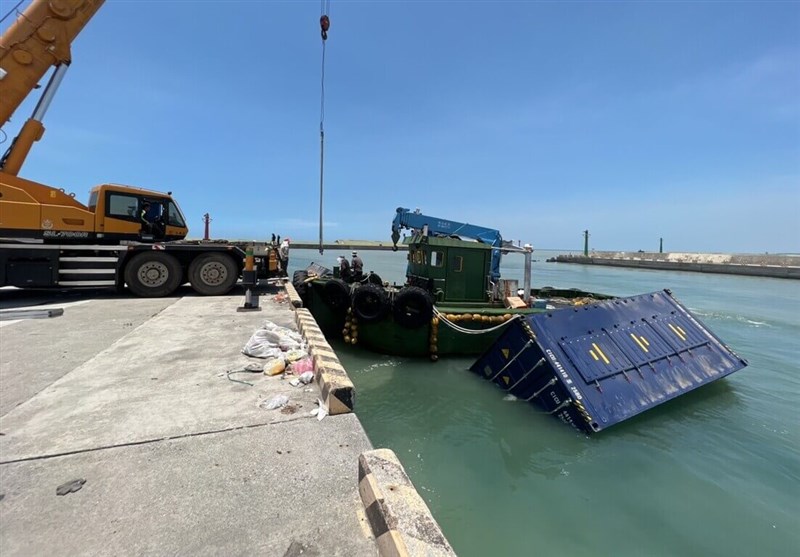 Taipei, July 22 (CNA) Work continued Saturday to recover about 600 containers that fell into the ocean after the Palau-flagged ship Angel sank while anchored off Kaohsiung port, according to the Kaohsiung Branch of Taiwan International Ports Co.
The company said it is working with Kaohsiung City government, the Coast Guard Administration, Kaohsiung Harbor Bureau and Fisheries Agency and 17 vessels were sent Saturday to retrieve the containers, many of which have been spotted floating in water off the city's Linyuan District and Donggang Township.
Although it could take four to five days to recover all the containers, progress will depend largely on marine conditions, according to the company, which has dispatched a total of 39 boats since July 20, when the captain of the Angel issued a distress message.
However, as of noon Saturday, only 26 containers had been retrieved, and there were reports of others blocking local fishing boats and damaging fishing equipment.
Meanwhile, a salvage team will check the ship on Sunday, seal vents connected to the oil tanks and pump out the oil to avoid any leakage, the company said.
The ship reportedly contains 393.4 metric tons of low sulfur fuel, 98.1 metric tons of light diesel and 0.348 metric tons of lubricating oil.
The Angel, which initially anchored about 5 kilometers from shore on July 4, began taking on water and listing on July 20, before the captain decided to abandon ship and ordered all 19 crew into lifeboats.
The ship sank around midnight the next day, when oil booms were placed around its hull, the company said.