Taipei Metro brown line malfunctions, passengers moved by bus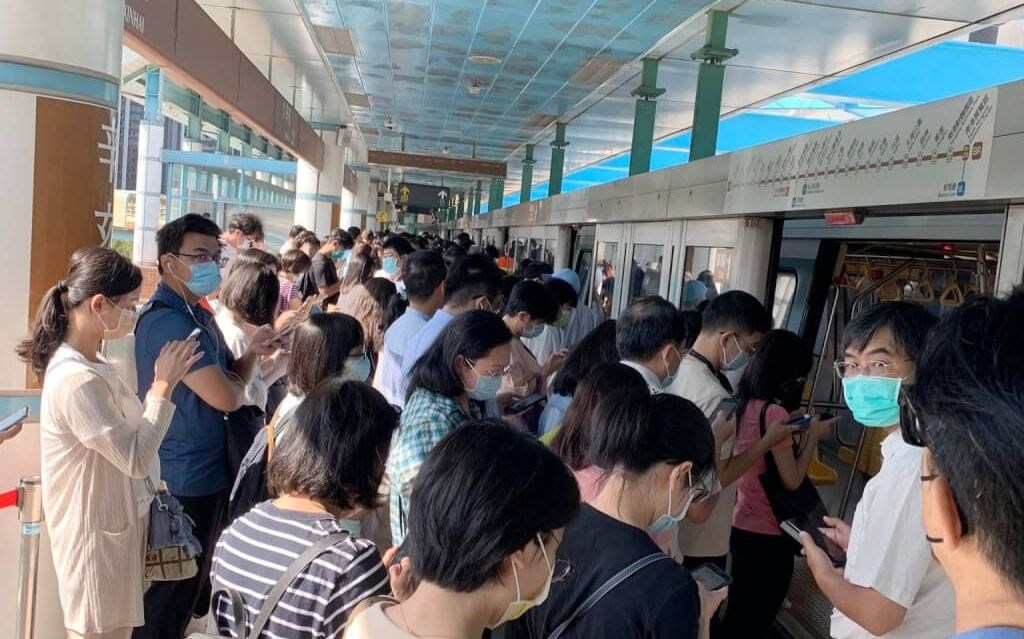 Taipei, Sept. 23 (CNA) The Taipei Metro network's Brown Line malfunctioned during rush hour Friday morning, temporarily limiting service and forcing Taipei Rapid Transit Corporation (TRTC) to use buses to transport at least 80 stranded passengers.
A train that left Liuzhangli Station en route to Taipei Zoo station stopped without warning on the tracks at 8:31 a.m., leaving the central section of the line between Xinhai and Zhongshan Junior High School stations out of service, according to TRTC.
Buses were dispatched to transport passengers between the two stations, TRTC said.
The issue was resolved 50 minutes later at 9:21 a.m., according to the MRT company, but it did not initially provide information on the cause of the malfunction, the total number of people affected, or how long people were trapped in the driverless train before being let out.
It did say, however, that about 80 people were on board the train that malfunctioned and were brought by another train back to Liuzhangli Station.
The train will be inspected at its service facility to try to determine the cause of the problem, according to TRTC.
Updated
Sept. 23: Taipei Metro Brown Line malfunctions, impacting 10,000 (update)