Michelin unveils Bib Gourmand list for Taipei, Taichung, Tainan, and Kaohsiung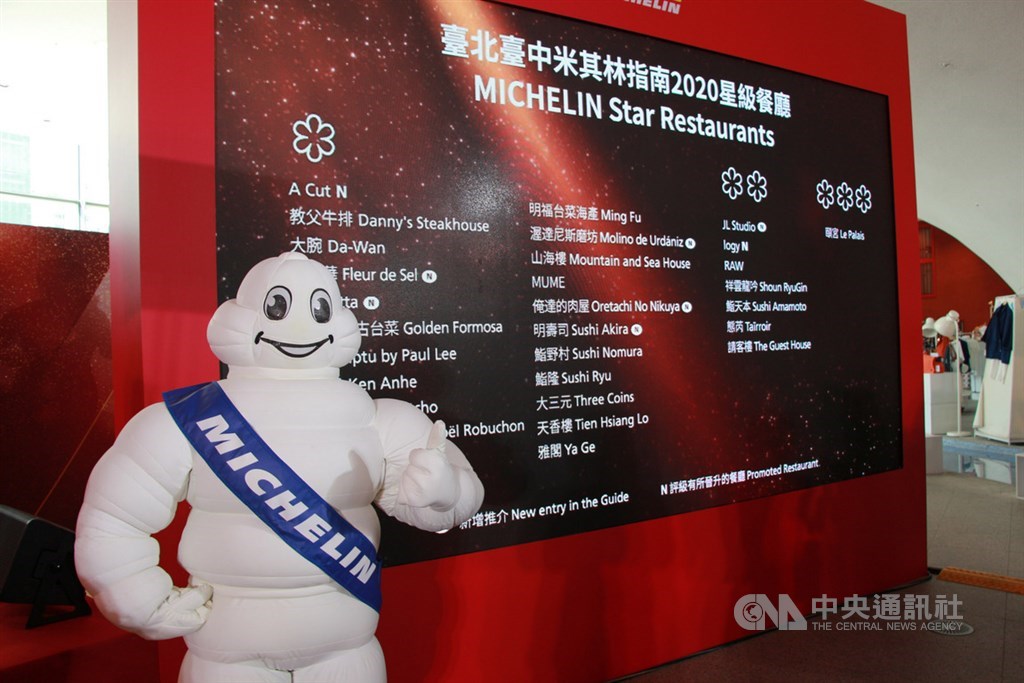 Taipei, Aug. 23 (CNA) The Michelin Guide, which features the southern Taiwanese cities of Tainan and Kaohsiung for the first time this year in addition to Taipei and Taichung, released on Tuesday a list of 141 Bib Gourmand restaurants, a distinction given to establishments that offer a three-course meal for a fixed price not exceeding NT$1,000 (US$34).
The list -- which features quality restaurants in Taipei for the fifth consecutive year and Taichung for the third time -- was released ahead of the full Michelin Guide Taipei, Taichung, Tainan & Kaohsiung 2022 and includes establishments with Taiwanese, Chinese, Vietnamese, and other types of cuisine.
The selections cover 57 restaurants and night market stalls in Taipei, 37 in Taichung, 27 in Tainan, and 20 in Kaohsiung, according to Michelin.
Despite the impact from the COVID-19 pandemic, the four cities' food and beverage industries have shown great resilience and demonstrate the variety of the local food culture with at least 20 cuisine types represented, says Gwendal Poullennec, international director of the Michelin Guides.
"Extending their research for the first time to the historic city of Tainan as well as to the coastal city of Kaohsiung, our inspectors have been impressed by their respective culinary scenes," Poullennec said.
According to Michelin, in Taipei, six new eateries have been recognized with a Bib Gourmand distinction, including 60-year-old Yunnanese cuisine stalwart Jen Ho Yuan, dim sum restaurant Chuan Mu Yuan, Ah-guo Soup Noodles, vegetarian restaurant Little Tree Food (Da'an Road), Taiwanese eatery Yuan Wei, and chicken specialist Chi Chia Chuang (Changchun Road).
Of the six new entrants in Taichung, three are Taiwanese cuisine eateries -- Bamboo Country, Feng Chi Goose, and Mr. Good's, Michelin said.
The other three are Hello VietNam, which specializes in North Vietnamese cuisine; Xiao Chu Den, that offers Taiwanese snacks; and 60-year-old Hakka restaurant Niou Jia Juang.
Meanwhile, Tainan boasts the most new Bib Gourmand entrants, while 19 were chosen for their street food specialties, the guide said.
Many selections are decades-old stalwarts well-known for their local specialties -- milkfish dishes, sticky rice cakes, shaved ice, fish skin soup, and calamari rice noodles, it said.
Among the 20 Kaohsiung eateries that have received the Bib Gourmand, nine offer Taiwanese cuisine, six are casual eateries, while the others feature Thai and Chinese food, according to Michelin.
The full 2022 list of Michelin-starred restaurants in the four cities will be released on Aug. 30.