Southern Taiwan reefs facing serious coral bleaching risk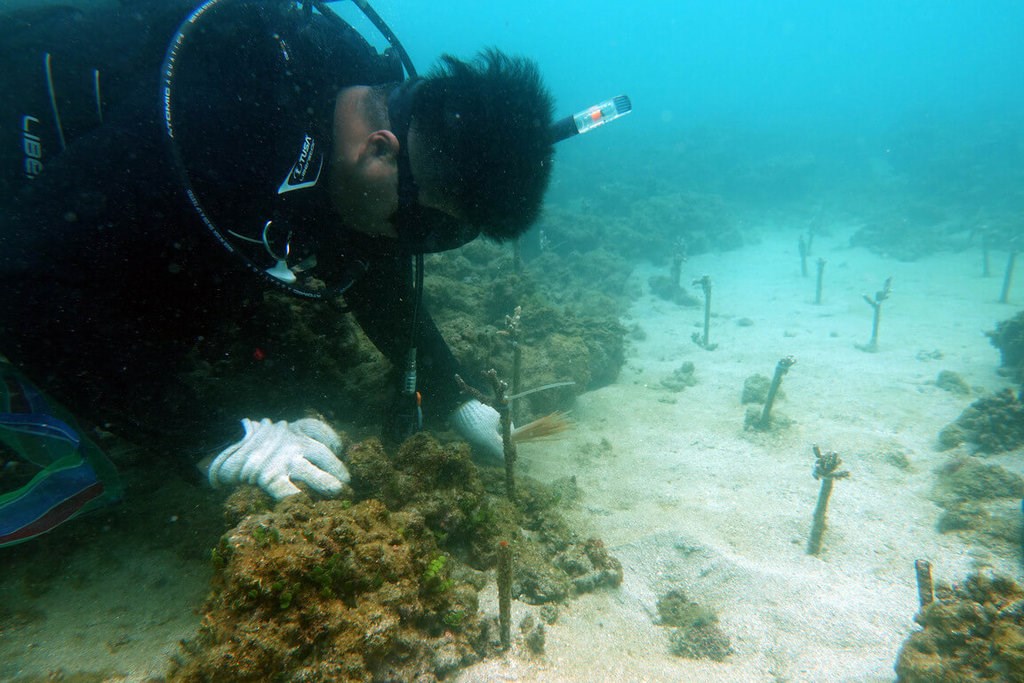 Kaohsiung, Aug. 18 (CNA) As climate change poses an increasingly imminent existential threat to Taiwan's coral reefs ecosystems, the U.S. National Oceanic and Atmospheric Administration (NOAA) has placed the waters off the southern parts of the island under a serious coral bleaching alert.
Rising sea temperatures caused by global climate change are the primary cause of mass coral bleaching which could result in coral mortality, Taiwan's Ocean Conservation Administration (OCA) said in a statement Thursday.
The NOAA's Coral Reef Watch data released Aug. 9 showed that a level 2 coral bleaching alert was set to be issued for the waters around southern Taiwan for the next 1-8 weeks, while a level 1 alert would be applied to waters around northern Taiwan, according to the OCA.
The NOAA's Coral Reef Watch system has four levels of bleaching alerts based on the levels of degree heating weeks (DHW), an estimate of thermal stress of corals and a strong predictor of coral bleaching -- Bleaching Watch, Bleaching Warning, Alert Level 1, and Alert Level 2.
Alert Level 2 indicates DHW has reached 8 degrees Celsius-weeks and that both widespread bleaching and significant coral mortality are likely.
If there are no typhoon rainfalls to cool the sea surface temperature, severe and widespread coral bleaching could be possible, according to the OCA.
This year, the OCA said, it would continue to cooperate with the National Museum of Marine Biology and Aquarium to conduct coral surveys on a total of 30 locations off Taiwan's main island and outlying islands. So far, the surveys have been conducted on 20 locations in the northern, northeastern, eastern and southern areas of Taiwan and Green and Orchid islands off the southeast coast of Taiwan.
Only sporadic coral bleaching occurred in most places, mainly in waters shallower than two meters, due to higher temperature and stronger light, and more interference from human activities there, according to the agency.
However, some mildly bleached corals were spotted in waters shallower than three meters in Jihui in the eastern county of Taitung, while some moderately bleached heat-sensitive species, such as a small amount of bird's nest coral, were also discovered.
Coral bleaching has also been observed at reefs in Houbihu in Pingtung County in southern Taiwan and its outlet, according to the OCA.
The ocean conservation agency said it was drafting a coral conservation plan in a bid to implement marine conservation measures by combining the efforts of the central and local governments, academic institutions, and private enterprises.