Wet weather forecast around Taiwan for coming week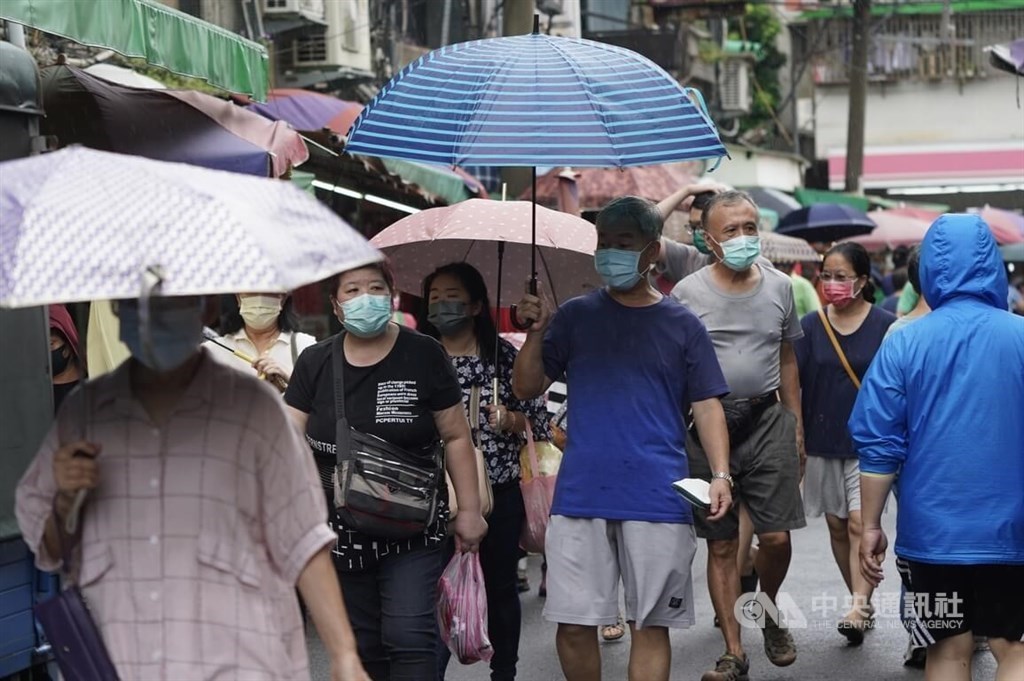 Taipei, July 2 (CNA) Due to the effects of a lingering tropical depression coupled with southeasterly winds, rain is expected to fall in all parts of Taiwan in the coming week, the Central Weather Bureau (CWB) said on Saturday.
Such unstable weather conditions are expected to last until July 8 with the strength of precipitation likely to become more apparent in central and southern parts of the country, the CWB said.
According to the CWB, two tropical storms -- Chaba and Aere -- which were formed earlier this week, will also destabilize the weather around Taiwan by bringing in more rainfall, although they are unlikely to impose direct impact on the country.
Nonetheless, the CWB urged fishing boats and people taking water activities to pay attention to high waves along the coastal areas over the next week.
As of 8 a.m. Saturday, Chaba was located 950 kilometers southwest of Taiwan's southernmost tip Eluanbi, and moving in a northwesterly direction toward China's Guangdong province, while Aere was centered 1,020 km east-northeast of Eluanbi, heading in a north-northwesterly direction toward Japan and South Korea, the CWB said.
Wu Der-rong (吳德榮), an adjunct associate professor of atmospheric sciences at National Central University, said with the presence of the two tropical storms, cloud cover around Taiwan is expected to gather and boost the chance of rainfall.
Wu said the windward side in the south as well as in the southeast is expected to see more precipitation, and areas north of central Taiwan is forecast to have heavier rain in the afternoon, adding lightning, strong winds and even hailstones could also offer.
As for Saturday, the depression belt has started to influence Taiwan, prompting the CWB to issue a heavy rain alert for northern and central Taiwan as well as the outlying Matsu islands.
Under the CWB's advisory system, a heavy rain warning is issued if more than 80 mm of rainfall is expected in a 24-hour period or over 40 mm in one hour.
The rainfall is expected to cool Taiwan a little on Saturday, the CWB said, forecasting daytime highs will range between 30 and 32 degrees Celsius around Taiwan, down one to two degrees from Friday.