CORONAVIRUS
/
Preparations underway for COVID-19 vaccination of young children: CECC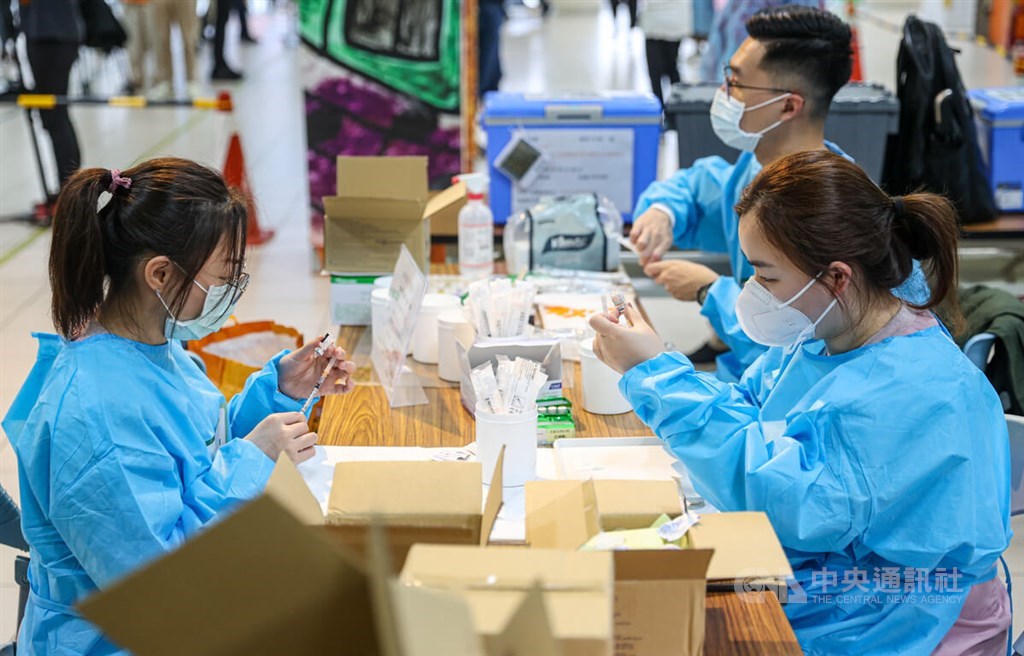 Taipei, June 29 (CNA) Local governments are preparing to start administering the Moderna COVID-19 vaccine to children aged 6 months to 5 years, although the vaccine shipment to Taiwan has been delayed, the Central Epidemic Command Center (CECC) said Wednesday.
The preparations currently in progress include designating hospitals, clinics and other sites where the vaccines will be available for the first time in Taiwan for children in that age group, Minister of Health and Welfare Chen Shih-chung (陳時中) said at a press briefing.
Chen, who heads the CECC, said the vaccine will also be administered at some preschools and daycare centers.
Plans are being put in place to ensure that all the vaccination sites are covered and well ventilated, so the children would not be exposed to rain or extreme heat, he said.
In addition, Chen said, the CECC had directed the local governments to keep the sites open on evenings and weekends to accommodate working parents.
While the preparations are underway, the shipment of Moderna vaccines for young children, which was scheduled to arrive Thursday, has been delayed due to a problem with the shipping documents, Chen said.
He declined to give a new delivery date, saying only that the CECC will make an announcement as soon as the new flight information has been confirmed.
The CECC had said earlier that Taiwan would take delivery of 450,000 doses of the Moderna COVID-19 vaccine in early July, which would supply up to 900,000 shots for young children, and that the roll-out may begin as early as mid-July.
On Wednesday, Lee Ping-ing (李秉穎), convener of Taiwan's Advisory Committee on Immunization Practices (ACIP), said young children are at higher risk of suffering severe illness as a result of COVID-19 than developing side effects from the vaccine.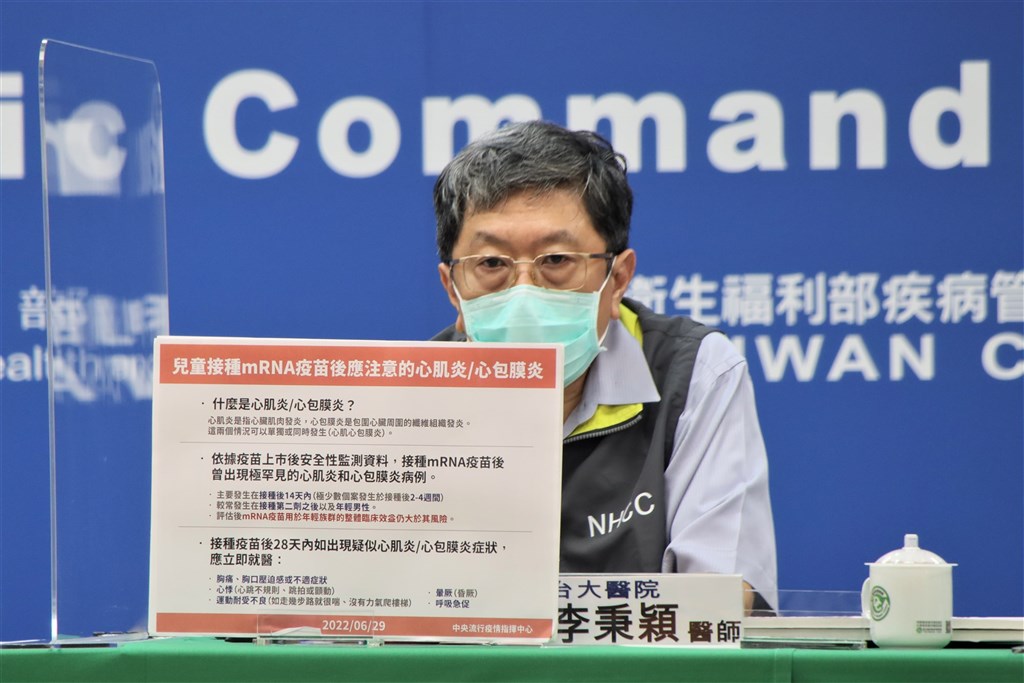 Parents are advised, therefore, to have their young children vaccinated against COVID-19 and consult a doctor if the child develops any severe side effects, Lee said.
He listed some of the common side effects in children 6 months to 5 years old as irritability, restlessness, drowsiness, loss of appetite, fever, and pain or redness at the injection site.
The chances of children in that age group developing serious side effects are lower than in adults, Lee said, listing potential reactions such as difficulty breathing, shortness of breath, dizziness, increased heart rate, rash, and persistent fever.
Myocarditis and pericarditis, inflammation of the heart muscle and lining, respectively, are also possible reactions after the vaccine, but the chances are very low in younger children, he said.
The symptoms typically occur within two weeks of vaccination, and they include chest pain, irregular heartbeat, dizziness, shortness of breath, and fatigue, Lee said, advising parents to stay alert, as young children may not be able to articulate their feelings.
One dose of a Moderna vaccine for children 6 months to 5 years old is 0.25 milliliters, which contains 25 micrograms of the active ingredient mRNA, while the shot for those in the 6-11 age group is 0.25ml (50 micrograms mRNA), and for older children and adults it is 0.5ml (100 micrograms mRNA).
According to Lee, the ACIP has recommended that children under 2 years old receive their Moderna shot in the thigh, while those 2-5 years get it in their non-dominant arm.
Children who had contracted COVID-19 can get the vaccine three months after they first tested positive, he said.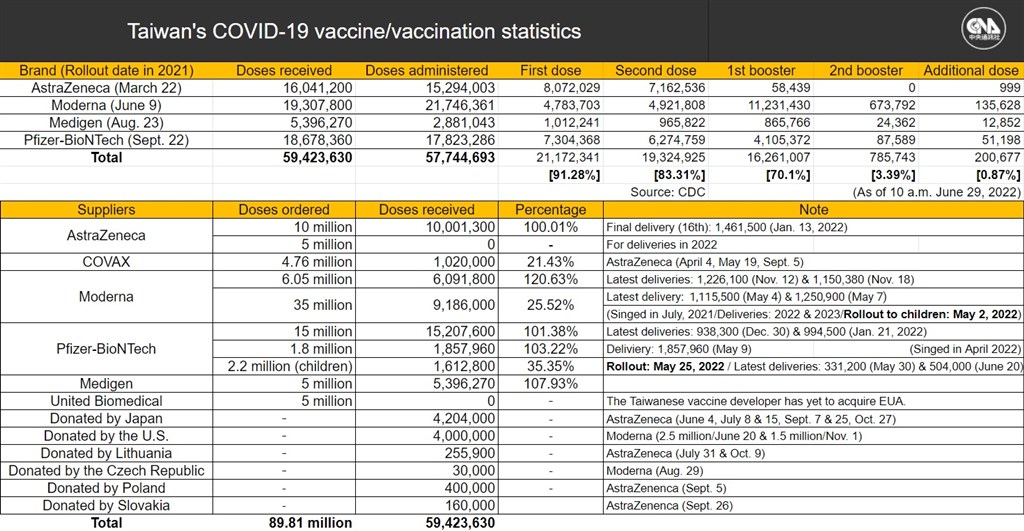 The CECC also said Monday that workers at airports and other ports of entry, as well as people whose job requires them to be in contact with individuals in quarantine, airline crew members, and care facility employees, will be eligible to receive a second booster shot, with effect from July 1.
Those individuals should get the second booster at least five months after their first booster, the CECC said, citing a decision made by the ACIP on Monday.
Currently, only senior citizens over 64, residents of long-term care facilities, medical workers, and immunocompromised people 18 and over are eligible to receive a second booster shot.
Related News
June 29: Taiwan reports 42,204 new COVID-19 cases, 85 deaths
June 29: Taiwan to take delivery of Novavax vaccine shipment Thursday
June 29: Taiwan to maintain mask mandate through July
June 27: Taiwan approves boosters for 5-11 age group, expands 4th dose eligibility
June 18: Taiwan to roll out Moderna COVID-19 vaccine for children under 6 in July
View All