Heavy rain in Taipei causes tree to fall on parked car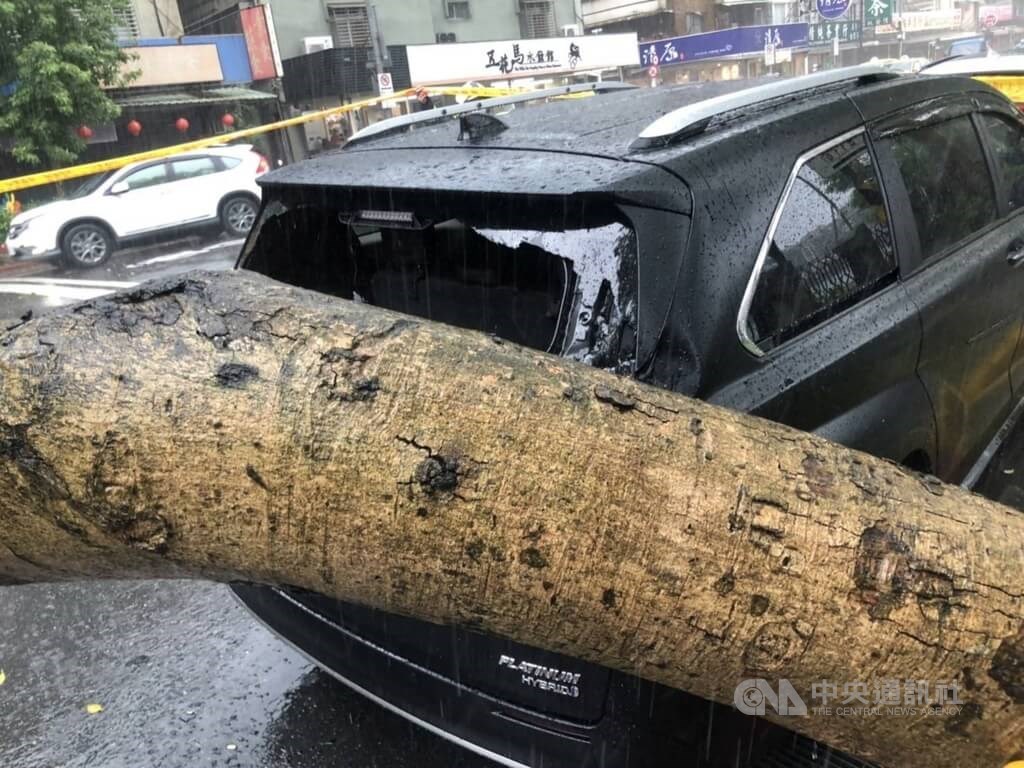 Taipei, June 25 (CNA) Torrential rain toppled a 20-meter high tree that crushed a vehicle parked along the roadside and blocked two lanes of a road in Taipei on Saturday afternoon.
No injuries were reported as the tree fell on the rear end of the car near the intersection of Guangfu North Road and Yanshou Street in Songshan District in Taipei around 1:24 p.m., according to Taipei City Government's Fire Department.
Firefighters roped off the area to remove the tree, whose diameter was around 60 centimeters, according to the fire department.
A similar incident occurred on Friday when heavy rain brought down a 20-meter roadside tree with an 80-centimeter diameter near Xining North Road and Chang-An West Road in the city's Datong District, damaging two cars and a traffic light.
Earlier on Saturday, the Central Weather Bureau had issued a torrential and heavy rain advisory for 19 counties and cities including Taipei, New Taipei, Taoyuan, Hsinchu, Kaohsiung, Pingtung, Keelung, and Miaoli, and mountainous areas in eastern Taiwan as strong convection was likely to occur in the afternoon.
Meanwhile, people living in low-lying areas in Zhongli, Bade, and Daxi districts in Taoyuan and Neihu and Songshan districts in Taipei should watch out for flooding, according to the Water Resources Agency.