CORONAVIRUS
/
COVID-19 drug eligibility to be simplified for underserved groups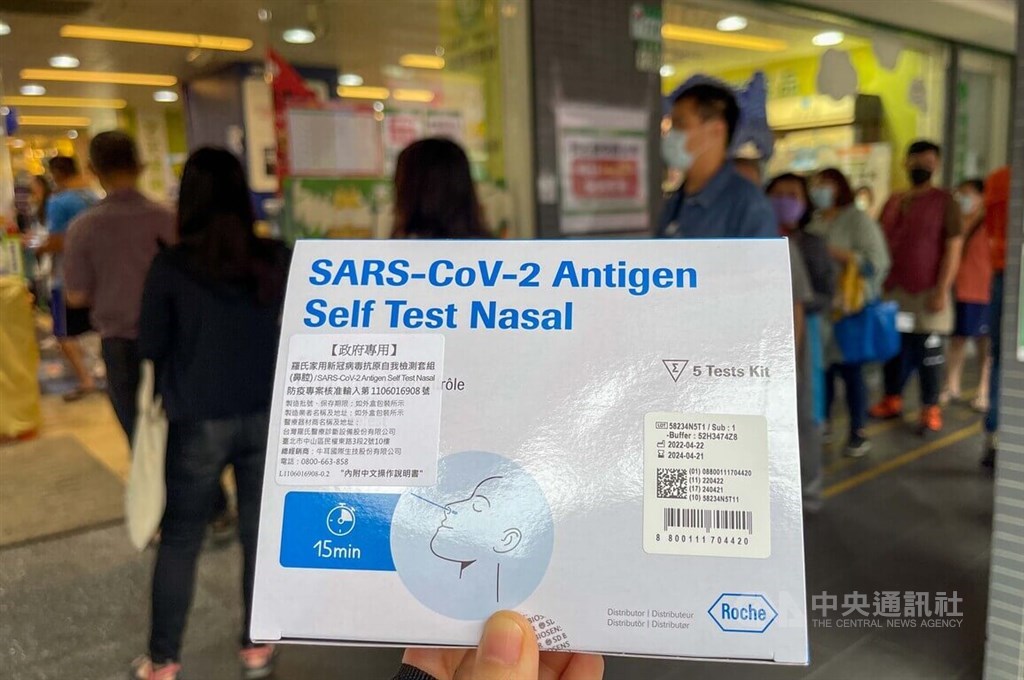 Taipei, May 21 (CNA) People living in Indigenous areas or offshore islands will soon have more convenient access to COVID-19 oral antiviral medicines, the Central Epidemic Command Center (CECC) said Saturday.
People living in those areas who have a doctor confirm a positive result on a COVID-19 rapid antigen test will be eligible for the oral medicines without the need for a PCR test, starting May 23, according to the CECC.
The policy will apply to residents of Taiwan's 55 villages, townships, or districts in 12 cities or counties that are government-designated Indigenous areas with a higher density of Indigenous people and of Taiwan's offshore islands, including Penghu, Kinmen, Matsu, Orchid Island, Green Island, and Lambai Island, according to the CECC.
Residents of those areas who have a positive rapid test result can either go to a nearby clinic or hospital to have the result evaluated by a doctor or do so visually via a telemedicine app (NHI: Google Android / Apple iOS; EUCARE), CECC deputy head Chuang Jen-hsiang (莊人祥) said at a media briefing Saturday.
Chuang said the policy was aimed at making it easier for residents of those remote areas that often lack medical resources to obtain oral antiviral drugs.
At present, Taiwan residents can only be prescribed antiviral drugs if they have a positive polymerase chain reaction (PCR) test, or if they fall under one of the four categories of people who can be counted as a COVID-19 case with only a positive rapid test result that is confirmed by a doctor.
The four categories of people are those aged 65 years old and over, infected individuals quarantined at home, close contacts of a COVID-19 case on a "3+4" isolation plan or on a "0+7" plan, and travelers who test positive while in quarantine after arriving in Taiwan, according to the CECC.
Meanwhile, for the designated villages, townships, and districts in Indigenous areas and villages in the offshore islands that only have two cartons of 78 rapid test kits (five tests per kit) left, another five cartons will be sent to them, the CECC said.
View All