CORONAVIRUS
/
Nine more PCR testing stations to be set up in the north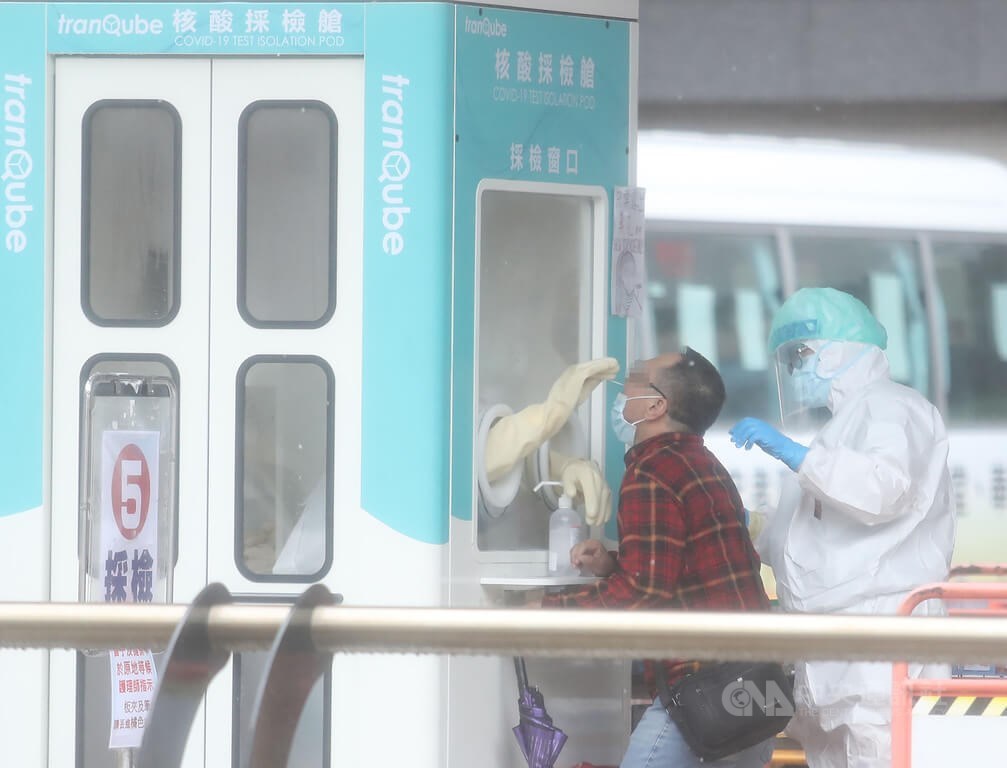 Taipei, May 14 (CNA) Nine more PCR testing stations will be set up in northern Taiwan, with each expected to be able to conduct 500 to 1,000 PCR tests per day, according to the Central Epidemic Command Center (CECC) Saturday.
Health and Welfare Minister and CECC head Chen Shih-chung (陳時中) said at Saturday's CECC press briefing that three of the stations would be set up in Taipei, three in New Taipei, two in Taoyuan, and one in Keelung. However, Chen did not specify a date for when the stations will be opened.
Demand for PCR testing has skyrocketed as Taiwan undergoes a massive surge in domestic COVID-19 cases.
Taiwan's single-day COVID-19 cases surpassed 60,000 for the third straight day on Saturday, as the CECC reported 64,041 new cases and 40 deaths from the disease.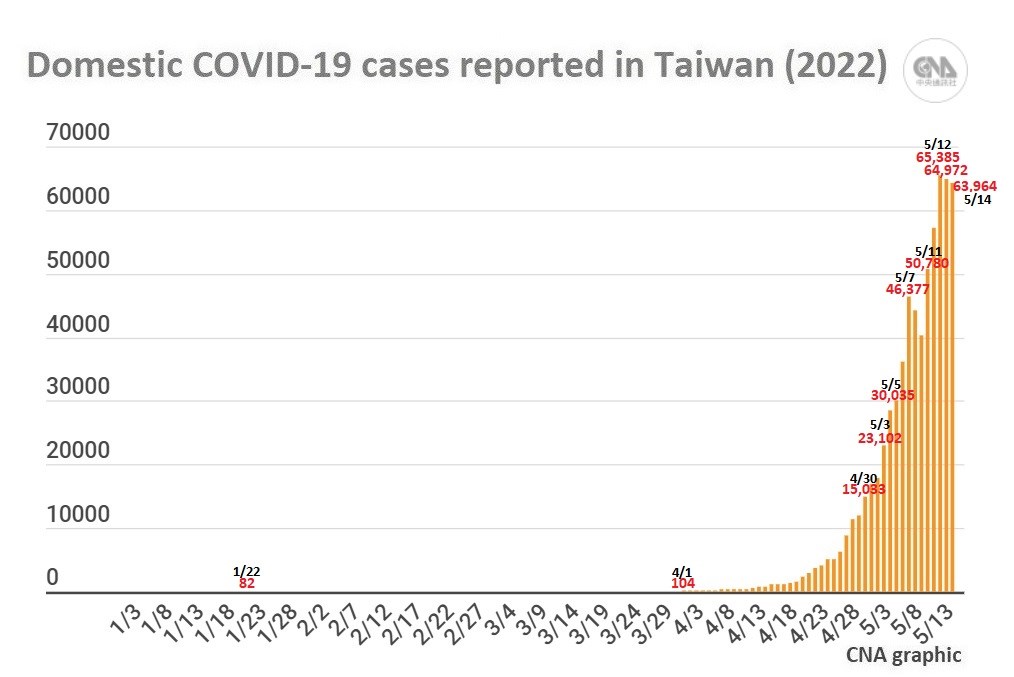 One of the testing stations that is expected to be set up in Taipei will be at Liberty Square and operated by Taipei Veterans General Hospital, while another will be set up at the National Taiwan University College of Medicine gym and operated by National Taiwan University Hospital, according to Lo Yi-chun (羅一鈞), deputy head of the CECC's medical response division.
The remaining station that will be set up in Taipei will be at Taipei Stadium but its operator has not been decided yet, Lo said.
The three in New Taipei will be set up at Xizhi railway station, Sanchong metro station, and Jiangzicui metro station, and will be operated by Tri-Service General Hospital, Tri-Service General Hospital Songshan Branch, and New Taipei City Hospital, respectively, Lo said.
In Taoyuan, a testing station will be set up at Dayuan metro station and operated by Hsin Kuo Min Hospital, while another testing station will be set up at Longtan bus station, which will be operated by Military Taoyuan General Hospital, Lo said.
Meanwhile, the last testing station will be set up at Keelung Civic Plaza and will be operated by Keelung City Municipal Hospital, according to the CECC.
Testing capacity
The testing stations are expected to conduct around 500 to 1,000 PCR tests per day with manpower to be supported by both the central and local governments, Chen said.
Addressing concerns about positive rates at testing stations in northern Taiwan being as high as 60-70 percent, Lo said this was because people have been asked to only undergo PCR tests if they receive a positive result from a rapid test, so it did not mean that the positivity rate in the general community was so high.
However, Taipei Mayor Ko Wen-je (柯文哲) said Saturday that based on the recent daily number of confirmed cases, the speed of infection has already exceeded Taiwan's PCR testing capacity.
The new testing station at Liberty Square will include drive-through testing and start trial operations on Monday, said Ko.
The station can test over 2,000 people per day if operated at full capacity, Ko added.
View All