CORONAVIRUS
/
Taiwan receives 8th shipment of Moderna COVID-19 vaccine this year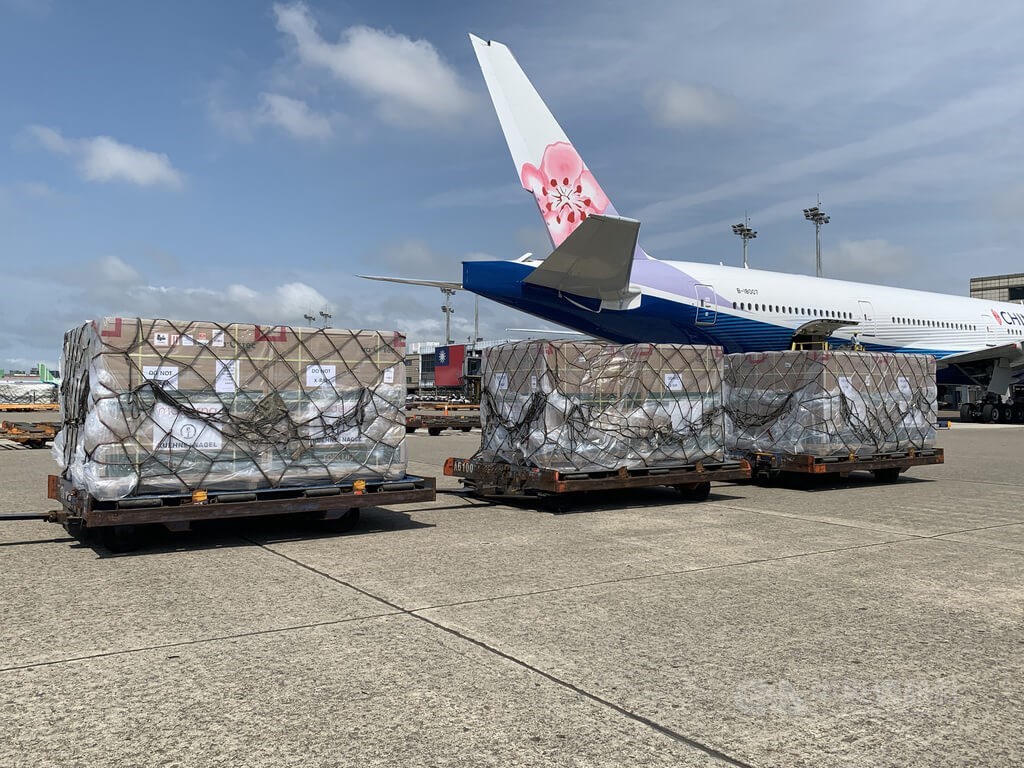 Taipei, May 7 (CNA) Taiwan took delivery of 1,250,900 doses of the Moderna COVID-19 vaccine on Saturday, the eighth shipment this year from the company, according to the Central Epidemic Command Center (CECC).
The Moderna vaccines arrived at Taoyuan International Airport on board a China Airlines flight CI-161 from Incheon, South Korea, at 1:38 p.m.
The delivery was part of a second deal Taiwan signed in July 2021 with Moderna to procure 35 million doses for 2022-2023, 20 million of which are set to be delivered this year, according to the CECC.
With Saturday's shipment, Taiwan has received 9,186,000 doses from Moderna this year, the CECC said, noting the newly delivered doses are due to expire on Dec. 5.
To date, 85.23 percent of Taiwan's population of 23.33 million have received at least one dose of a COVID-19 vaccine, while 80.43 percent have gotten two doses, according to CECC data.
Since the introduction of third doses in late December, 61.4 percent of the population have received a booster dose, and 0.84 percent have been given an additional dose, which is given to immunocompromised people who may not develop the same immune response level after vaccination as others.
Related News
May 7: Taiwan reports 46,536 new COVID-19 cases, 11 deaths
May 5: Over 2.63 million Pfizer-BioNTech vaccine doses to arrive in Taiwan
April 28: Taiwan inks new Pfizer-BioNTech vaccine deal, approves use for children
April 20: Taiwan approves Moderna vaccine for children aged 6-11
View All