CORONAVIRUS
/
People possibly exposed to COVID-19 urged to take free rapid test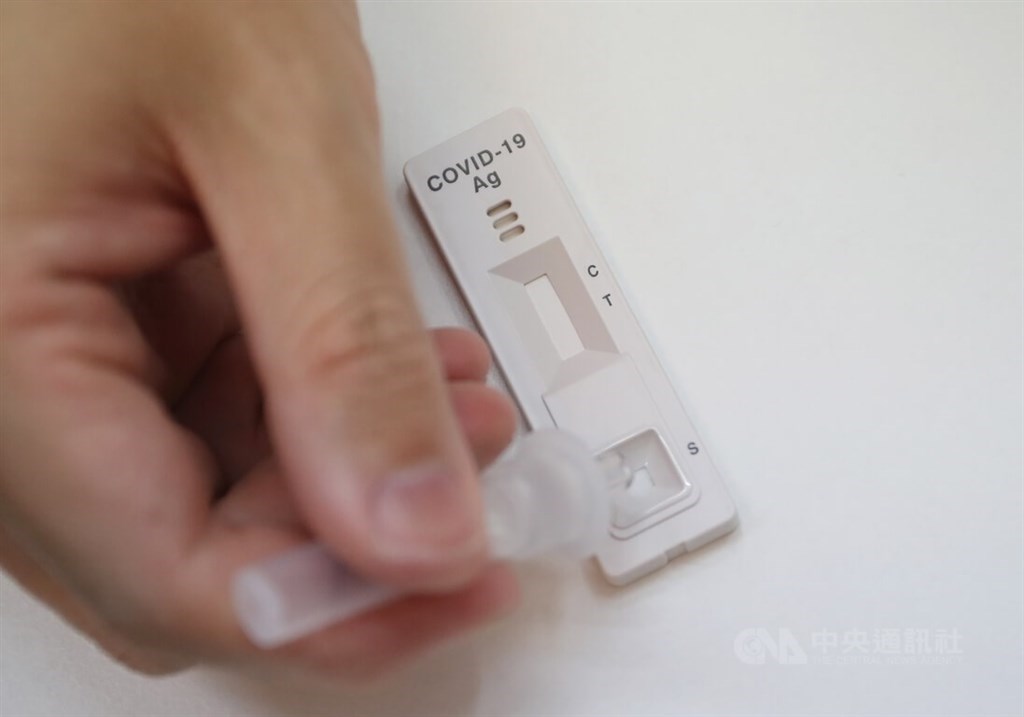 Taipei, March 29 (CNA) People in Taiwan who think they may have been exposed to the COVID-19 virus are advised to get a free rapid test at a designated clinic, the Central Epidemic Command Center (CECC) said Tuesday.
The free test kits are available at 540 clinics nationwide, which can be located on an interactive CECC map, CECC spokesman Chuang Jen-hsiang (莊人祥) said.
Citing a rise in untraceable domestic cases in recent days, Chuang said rapid testing is advised for people living in areas where there are high numbers of cases, individuals who may have come into contact with a confirmed infected person, and those who may have an overlapping footprint with a COVID-19 case.
People who get a positive rapid test result should go to the nearest hospital or medical facility that offers COVID-19 PCR testing services, he said.
The CECC made the appeal for at-risk individuals to get tested, amid a recent rise in untraceable domestic COVID-19 cases.
The increase in cases that have no apparent links to existing domestic clusters in Taipei, New Taipei, Keelung and elsewhere is "a big warning sign," Health Minister Chen Shih-chung (陳時中) said Tuesday.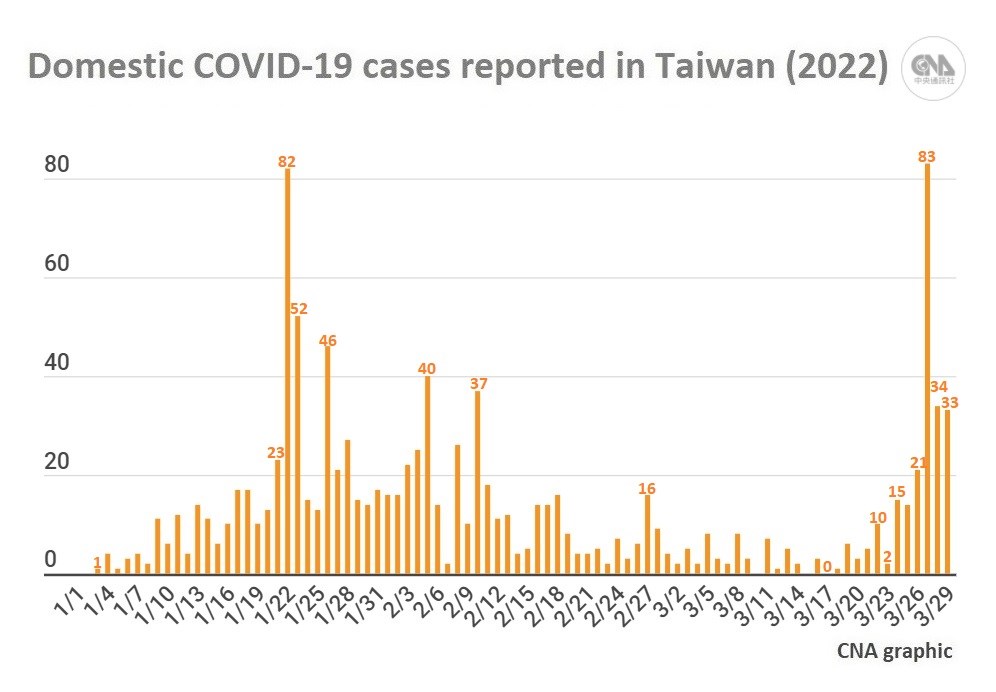 Meanwhile, the Ministry of the Interior said Tuesday that organizers and participants in the annual Dajia Mazu procession -- one of Taiwan's biggest religious events -- will be required this year to show proof of three COVID-19 vaccine shots.
During the procession, which starts in Taichung on April 8, participants will be advised against the traditional practice of crawling under the Mazu statue palanquin to seek blessings, the ministry said, citing social distancing protocols.
In a press release, the ministry also urged people to observe COVID-19 protocols during the long Tomb Sweeping holiday weekend April 2-5.
Those who are planning to visit cemeteries should avoid doing so during peak hours, and when they do go out, they should wear masks and maintain social distancing to reduce the risk of COVID-19 infection, the ministry said.
Taiwan reported 33 new domestic COVID-19 cases on Tuesday.
Related News
March 29: Taiwan reports 96 new COVID-19 cases, including 33 domestic
March 28: Keelung, Taoyuan clusters see spike in new COVID-19 cases
March 27: Domestic COVID-19 cases spike in Taiwan as clusters grow
March 26: More COVID-19 cases reported at New Taipei factory
March 25: Taiwan reports new COVID-19 cases at New Taipei factory and Keelung
View All