Traffic spikes seen on nation's freeways as holiday starts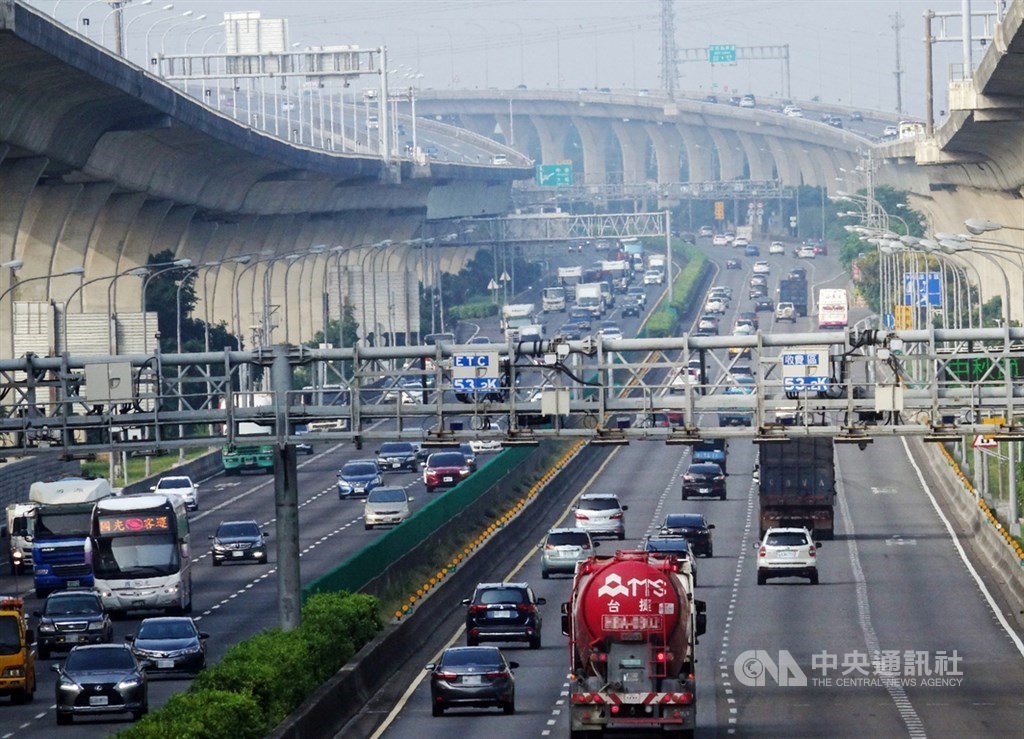 Taipei, Sept. 18 (CNA) Heavy traffic was reported on several sections of freeways across Taiwan as holidaymakers flocked to major tourist hotspots around the country at the start of the four-day Mid-Autumn Festival holiday on Saturday.
Several sections along National Freeway No. 5 that connect Taipei's Nangang District and Yilan County's Toucheng began to see heavy traffic early in the morning, the Highway Bureau said.
The southbound section of National Freeway No. 1 between Nantun District in Taichung and Changhua County also saw traffic spike at around 10 a.m., the bureau said.
Chung Ming-shih (鍾鳴時), who heads the New Taipei Transportation Department, said congestion along Provincial Highways No. 64 and No. 65 in northern Taiwan had begun on the previous evening and lasted until 9 a.m. Saturday.
According to the bureau, traffic volume on the nation's freeways is expected to reach 120 million vehicle-kilometers (MVK) on Sunday, which is 1.4 times that of a normal weekday on average.
MVK is a measure of traffic flow which is determined by multiplying the number of vehicles on a traffic network by the average length of their trips measured in kilometers.
Several popular venues around Taiwan, including Taiwan's outlying Green Island and Lanyu (Orchid Island), saw holidaymakers arrive in droves on Saturday.
Based on estimates from airline and ferry operators, the number of visitors to both islands on Saturday reached more than 4,000.
In central Taiwan, there was also an increase in tourist numbers at Hehuanshan, according to Nantou County police, while other popular sites in the county such as Sun Moon Lake and Qingjing Farm also witnessed a lot of visitors during the day.
In southern Taiwan, traffic between Kenting in Pingtung County and Taitung County also saw heavier traffic than usual on Saturday, police said. (Click here for real-time traffic information around Taiwan)