CORONAVIRUS
/
Taiwan to lower COVID-19 alert to Level 2, further ease restrictions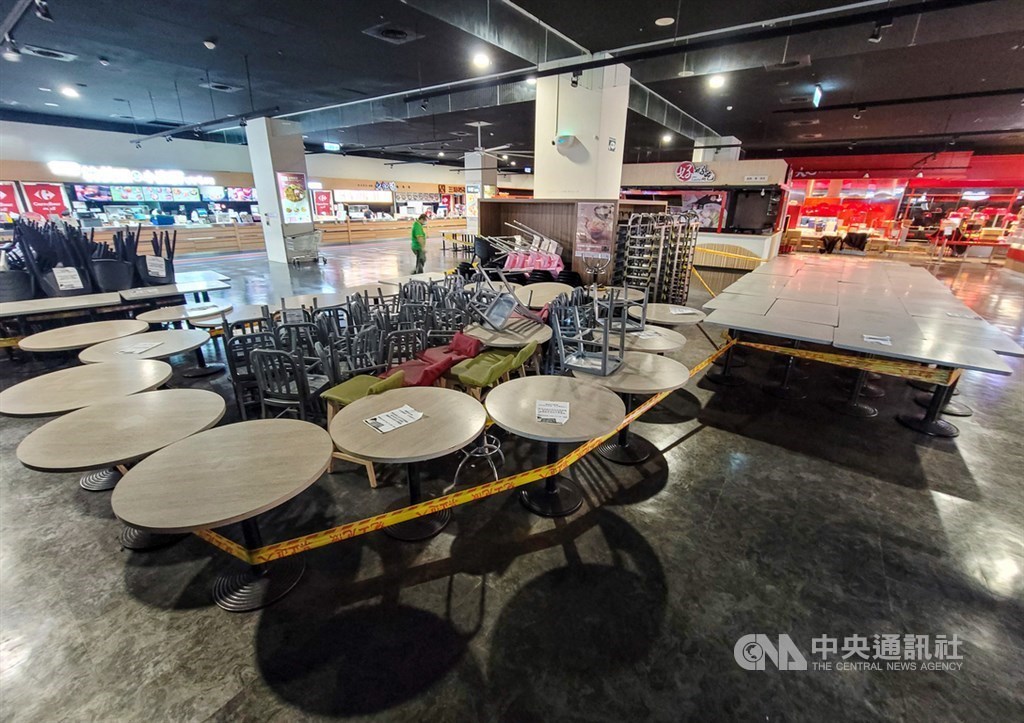 Taipei, July 23 (CNA) Government restrictions will be further relaxed to allow more social activity after the current COVID-19 alert is lowered to Level 2 on July 27, Health Minister Chen Shih-chung (陳時中) said Friday.
At a press briefing, Chen said the new Central Epidemic Command Center (CECC) guidelines for the Level 2 alert will remain in place until at least Aug. 9 but that the measures will be adjusted depending on the COVID-19 situation in Taiwan.
The coronavirus curve in Taiwan has gradually flattened after a surge in COVID-19 cases beginning in mid-May, with daily confirmed new cases dropping under 40 since July 4, said Chen, who also heads the CECC.
According to the new guidelines, as many as 50 people will be allowed to gather indoors and 100 people outdoors starting July 27, Chen said, up from the maximum of four indoors and nine outdoors that had been in place since May 19.
Under such circumstances, weddings, funerals and religious activities will be permitted except for religious processions, Chen said.
Nevertheless, people should still wear face masks at all times when not at home except when they are eating, Chen said.
It remains to be seen, however, if local governments, which have so far rejected the CECC's decision on July 13 to allow on-site dining, will agree to allow the practice after the current Level 3 alert expires on July 26.
According to the CECC, dine-in services are allowed if restaurants set up plastic shields between tables and make sure that customers observe social distancing.
Nevertheless, even under the Level 2 alert, dining will be limited to designated sections both at train stations and on trains operated by the Taiwan Railways Administration and Taiwan High Speed Rail, Chen said.
Also starting July 27, public facilities and entertainment venues that have been ordered to close over the past two months can reopen on the condition that mask-wearing and social distancing rules can be observed, Chen said.
They include childcare centers, kindergartens, schools of all levels and cram schools, the CECC said. However, community colleges, which provide courses designed for personal development or interest, should remain closed, it said.
Beaches can reopen but activities such as swimming are prohibited because the mask rule cannot be imposed, the CECC said. One exception is scuba diving, which is allowed because participants rely on separate containers for oxygen.
Similarly, swimming pools are to remain closed even though sports venues have resumed operations since July 13, it added.
On the other hand, certain recreational venues should remain closed, including karaoke bars (KTVs), bars, night clubs, ballrooms and amusement arcades, the CECC said.
According to Cabinet spokesman Lo Ping-cheng (羅秉成), the decision to lift the Level 3 alert, which is out of a four-tier system, was made by Premier Su Tseng-chang (蘇貞昌) earlier Friday after convening with CECC and other senior government officials.
The CECC said, however, that local governments have the right to allow adjustments to the new guidelines, under special circumstances.
While restrictions will be further eased from July 27, it is not immediately clear if border controls will be loosened simultaneously.
Currently, foreign nationals are not allowed to enter Taiwan, except for those with a residency permit in Taiwan or having special permission from the authorities.
All those who do enter, even those who are vaccinated, must spend 14 days in quarantine upon arrival.
View All