CORONAVIRUS
/
Taiwan reports 24 new COVID-19 cases, one death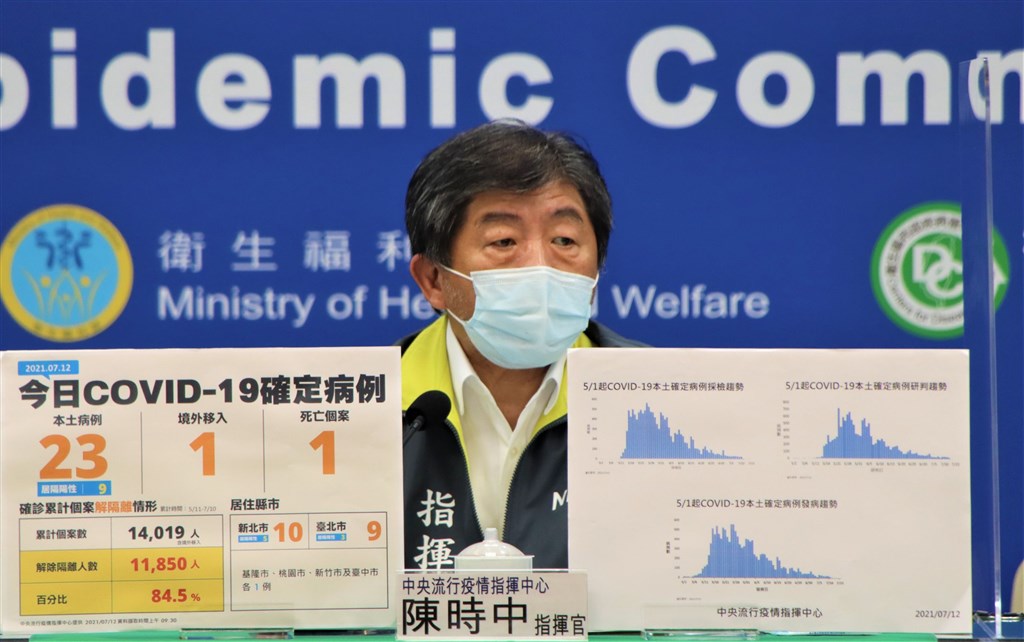 Update: Taiwan reports 24 new COVID-19 cases, Rt value under 1 for 3 weeks
Taipei, July 12 (CNA) Taiwan on Monday reported 24 new cases of COVID-19, all but one of which were domestic infections, as well as one death from the disease, according to the Central Epidemic Command Center (CECC).
The new cases bring the total to 15,273, of which over 13,800 are domestically transmitted infections reported since May 15, when the country first recorded over 100 cases in a single day.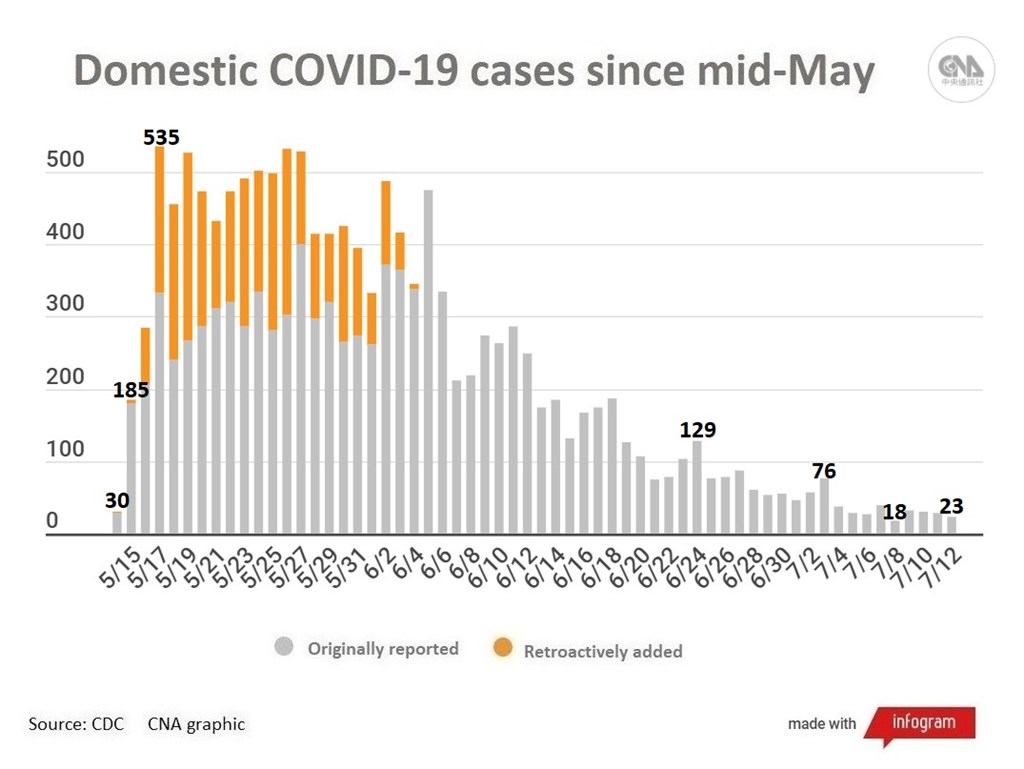 The death reported Monday was a man in his 60s who passed away on July 10, the CECC said.
To date, 741 people in Taiwan have died of COVID-19, including 729 since May 15.
Recent cases
July 11: Taiwan reports 31 new COVID-19 cases, 'relatively low' number
July 10: Taiwan adds 33 new COVID-19 cases; Taipei, Pingtung clusters 'contained'
July 9: Taiwan reports 32 domestic COVID-19 cases; all in the north
July 8: Taiwan reports 18 new domestic COVID-19 cases, all in Greater Taipei
July 7: Taiwan reports 40 new COVID-19 cases, sees flat trend
View All