CORONAVIRUS
/
Home quarantine option suspended under stricter Taiwan entry protocols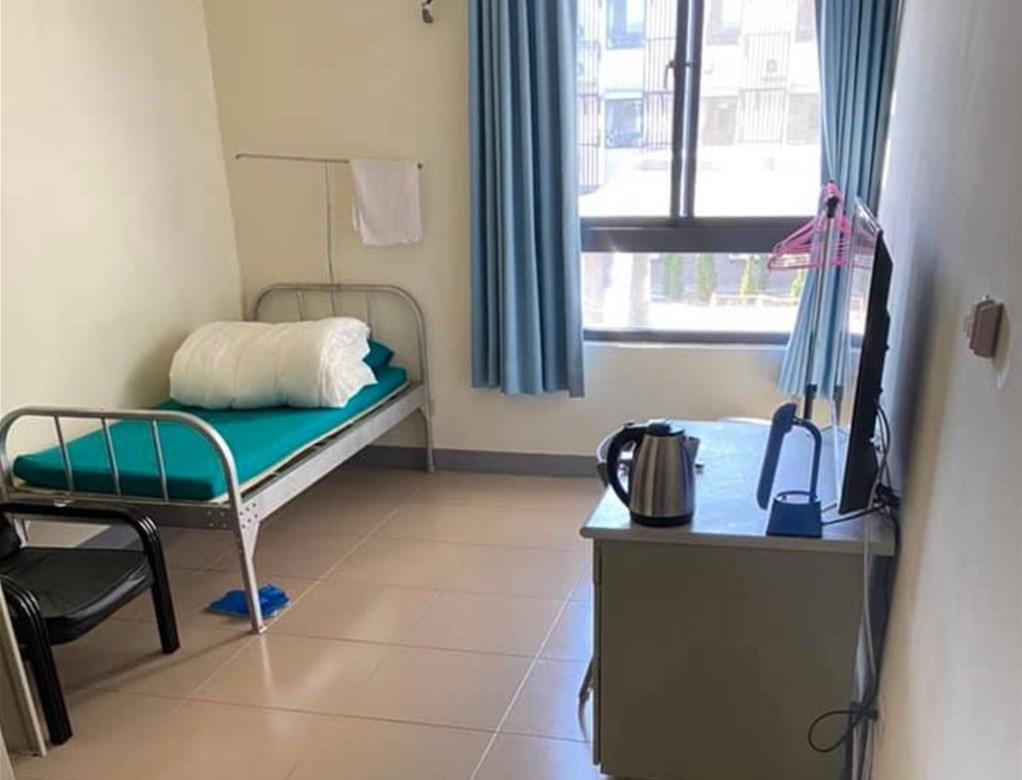 Taipei, June 26 (CNA) Travelers arriving in Taiwan starting Sunday will no longer have the option to do their mandatory quarantines in their own homes, and instead will have to stay at a quarantine hotel or government quarantine center.
Home quarantines have been suspended as an option starting Sunday because of the bigger risk of the highly transmissible Delta variant of the COVID-19 virus to communities, the Central Epidemic Command Center (CECC) said. 
The announcement came as Taiwan reported six cases of the Delta variant in Pingtung County.
The move meant that the Central Epidemic Command Center (CECC) was essentially imposing the same strict protocol on arrivals from all countries as it did Friday on seven "key high-risk countries" where the Delta variant has risen rapidly.
On Friday, it said people who had been to or transited through Brazil, India, the United Kingdom, Peru, Israel, Indonesia, and Bangladesh in the 14 days before arriving in Taiwan would be subject to tougher quarantine protocols.
They will have to get two PCR tests for COVID-19 -- at the beginning and the end of their 14-day quarantine -- and stay at a government-quarantine center, but their PCR tests and accommodation will be free of charge.
Arrivals from outside the seven high-risk countries will now be required to stay in a quarantine hotel or a government quarantine facility at their own expense for 14 days, and also get a PCR test, the CECC said in a press conference.
The PCR test for them will be free, but Health Minister Chen Shih-chung (陳時中) said the fee for a government quarantine center will be NT$2,000 (US$71.72) per night per person, though children aged 12 and under can stay either with their father or mother in a single room with no extra charge.
When questioned why passengers from high-risk countries can enjoy free accommodation, but those from lower-risk countries have to pay for their accommodation, Chen said only that it was compulsory for people arriving from high-risk countries to stay in a government facility, and therefore they should not have to pay, while arrivals from other areas had the option to stay at quarantine hotels, which offer a lot of choice.
At NT$2,000 a night, a family of three with a child over 12 years old would have to pay NT$84,000 to be quarantined in a government facility.
Citing travel agencies, local media, including the United Daily News and Liberty Times, reported that some travelers looking to return to Taiwan in the coming days were trying to re-route flights through one of the seven high-risk countries, in particular the U.K., to save money.
When asked about his response to this during the press conference, Chen said it wouldn't be cost-effective to do so, and "it's really not necessary."  
Travelers wishing to stay at one of the government quarantine centers upon arrival can make reservations online starting at 8 p.m. Saturday, Chen said.
There are currently 49 government quarantine centers scattered across northern, central and southern Taiwan.
Each room will be equipped with internet accessibility, television and other amenities, including three meals per day per person, the CECC said.
Online reservations can be made via the Ministry of Health and Welfare's dedicated Quarantine System for Entry portal, a Chinese and English bilingual website. Service in Vietnamese, Thai and Indonesian is also available.
Taiwan closed its border to all arrivals, except citizens and legal residents, on May 19, and the entry ban will stay in place at least as long as Taiwan is under the Level 3 COVID-19 alert introduced that same day.
The protocols have been tightened further because of fears over the spread of the Delta variant, which the World Health Organization has warned is likely to become the world's dominant strain of COVID-19 because of its "significantly enhanced transmissibility."
View All