CORONAVIRUS
/
Violators of COVID restrictions to face heavy fines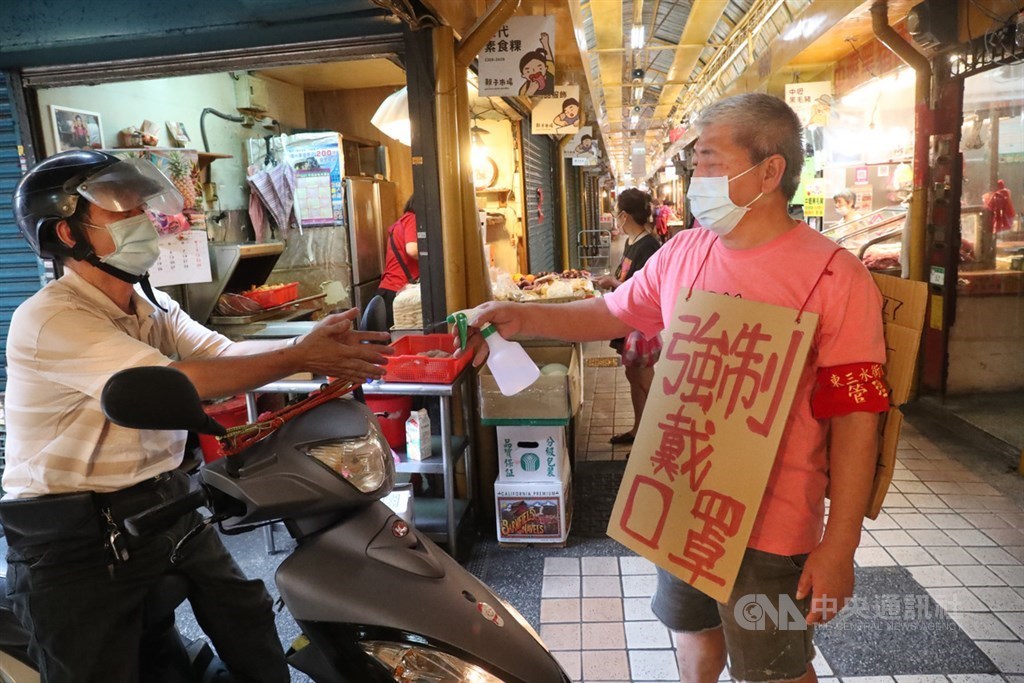 Taipei, May 15 (CNA) Residents in Taipei and New Taipei will face fines of up to NT$300,000 (US$10,714) if they break tightened disease control measures after the government raised its COVID-19 alert for the two cities Saturday, the Central Epidemic Command Center (CECC) said that day.
Indoor gatherings of more than five people and outdoor gatherings of more than 10 people are now prohibited, Health Minister Chen Shih-chung (陳時中), who heads the CECC, said at a press briefing Saturday.
The new measure applies to family and social gatherings, but does not include those who live under the same roof, Chen said, adding that those breaking the rules will be fined between NT$60,000 and NT$300,000.
The same penalties can be handed down to those who take part in religious processions across the country, Chen said, adding that name registrations should be enforced at religious venues.
"The aim is not to punish, but to set up rules that people can abide by," Chen stressed, urging people to cooperate with the government and follow the rules.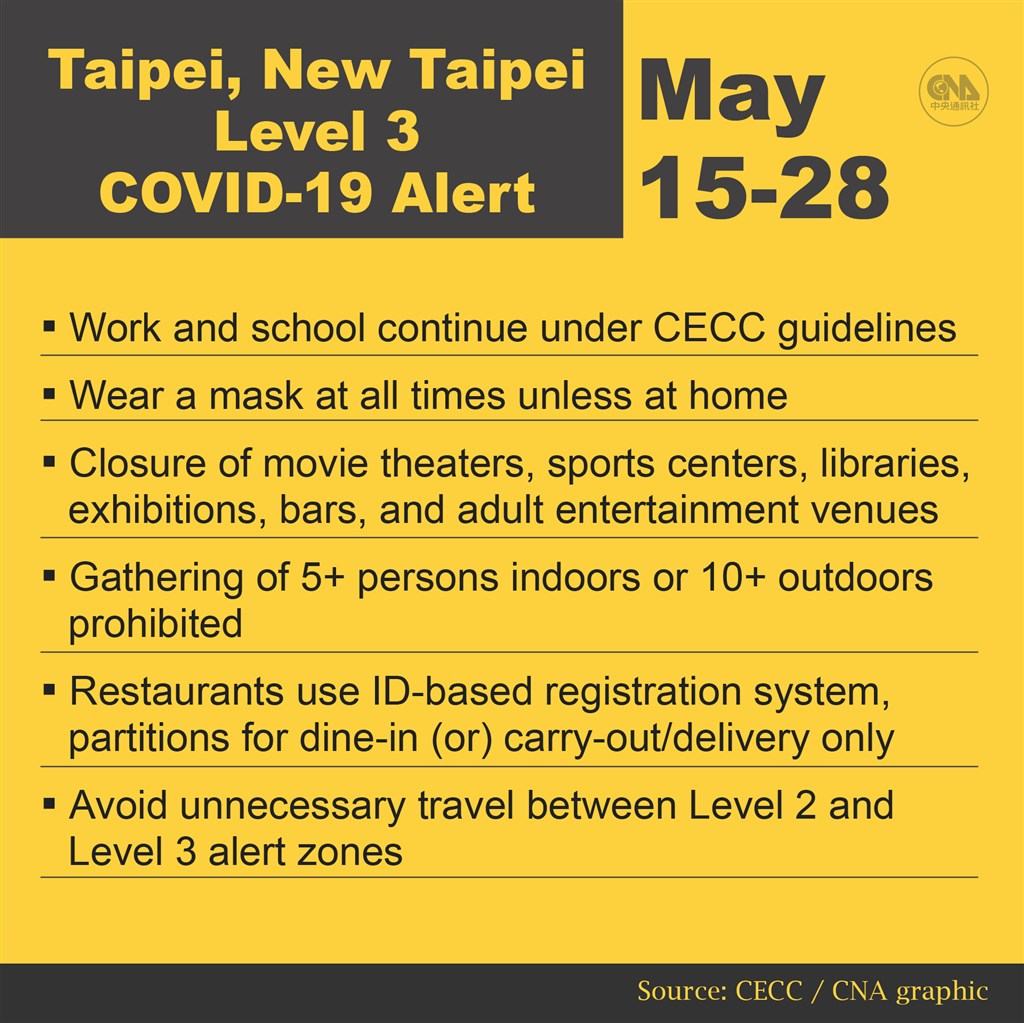 Taiwan reported 180 domestically transmitted cases Saturday, 89 of which were recorded in the capital, while 75 were identified in New Taipei.
The upsurge prompted the Cabinet to call a press conference in which Chen declared a raised alert for the Taipei Metropolitan area starting 4 p.m. until May 28.
Taipei and New Taipei residents should wear masks at all times when they leave their homes, or face a fine of up to NT$15,000, Chen said.
Public facilities such as movie theaters, sports centers, community centers, libraries, exhibition centers and amusement parks in the two cities have been ordered to close.
At the same time, a nationwide order has been placed to shut down adult entertainment venues, including bars, KTVs, nightclubs and massage parlors.
Business premises that ignore the new rules are also punishable by up to NT$300,000, Chen said.
View All