Virtual gambling ring raided; 24 suspects arrested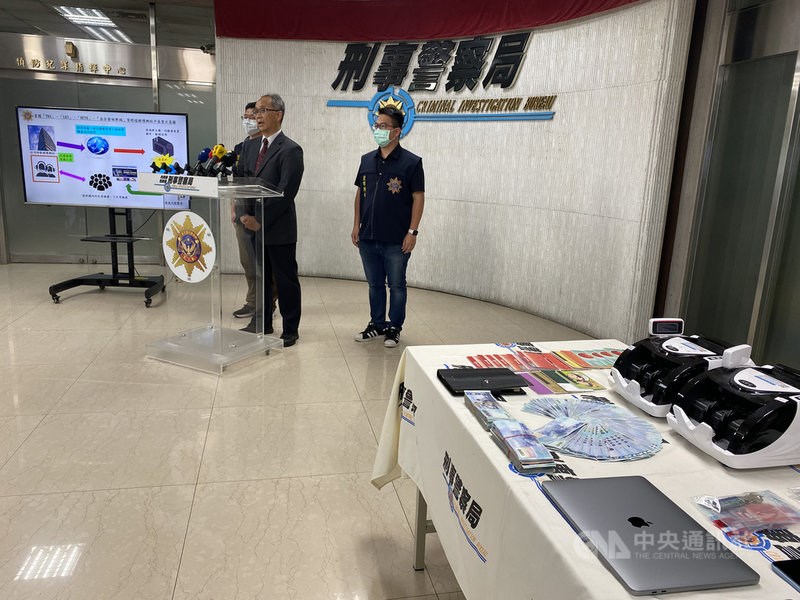 Taipei, May 12 (CNA) A gambling ring running several cross-border gambling websites was raided last month, with 24 suspects nabbed by police, the Criminal Investigation Bureau (CIB) said Wednesday.
Starting from 2018, the CIB said, the mastermind behind the gambling ring, a Taiwanese man surnamed Shih (施), 37, set up the gambling websites in Canada, China and other countries, for gamblers in Taiwan and China to bet on professional baseball, basketball and horse racing among several sports in the United States and Japan.
During the period, gambling websites generated more than NT$1 billion (US$35.71 million) in transactions, the CIB said, adding that the transactions were suspected of involving in fraudulent acts and money laundering for gangsters.
According to the CIB, Shih and his partners set up their websites such as Panda Sports, Jinhofa Entertainment City and LEO overseas in a bid to avoid detection by law enforcement authorities in Taiwan.
The CIB said the ring also operated branches in residential and commercial properties in northern and central Taiwan to lure gamblers.
After four months of investigation, the CIB said, police found that Shih hired five engineers in Taiwan, including a 39-year-old surnamed Lai (賴), to open a research and development center in Taipei to run the Jinhota Entertainment City website.
In central Taiwan, meanwhile, the CIB said, police also cracked down on several branches run by the ring and located in Taichung, Changhua and Nantou that served as sales agents for Panda Sports.
During one of the raids, police arrested four suspects, including a customer service staff member surnamed Chen (陳).
In total, police arrested a total of 24 suspects including Shih, Lai and Chen after raiding 21 branches located in Taipei, New Taipei, Taichung, Changhua and Nantou on April 7, the CIB said.
The CIB said the suspects were released on bail ranging between NT$30,000 and NT$50,000, adding that the police will continue to probe the case.
Many people across the Taiwan Strait have become more enthusiastic about online gambling at a time of the COVID-19 pandemic, so transactions through these gambling websites have increased sharply as the virus has spread.