Taiwan's Filipino LGBTQ+ community sashays on stage in Taoyuan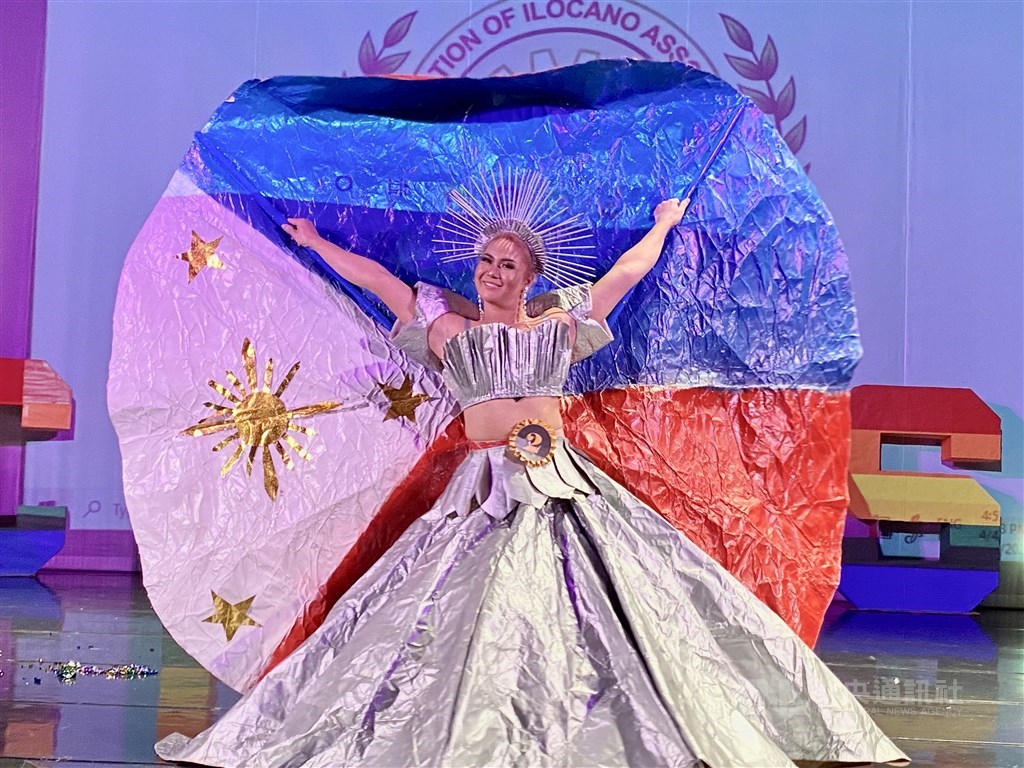 Taoyuan, April 5 (CNA) Taiwan's Filipino LGBTQ+ community took Taoyuan by storm on Sunday, voguing and sashaying in bold makeup and elaborate attire to fight against discrimination based on sexual orientation and gender identity.
Over 1,000 people turned up at Southern Taoyuan Youth Activity Center's concert hall, with close to 30 pageants working the runway in stiletto heels, impressing the audience with chic fashion attire, sparkling elegant long gowns, and creative costumes celebrating Filipino culture.
More than just a competition, the "The Search for Ms. Queen International 2021" event, also served as an inspirational push for LGBTQ+ equality in the Philippines, said the 26-year-old head organizer Virgilio Allam Bosi Jr., who hails from Tuguegarao City in the province of Cagayan.
Even though there are also gay beauty pageants in the Philippines that seek to promote the integration of Filipino LGBTQ+ people into mainstream life, they still face many difficulties because same-sex unions are sometimes referred to as "sinful" by important people, Bosi Jr., said.
Growing up in the Philippines, he suffered discrimination, bullying, and abuse, but sees Taiwan's open stance on LGBTQ+ rights as a positive influence, Bosi Jr., said.
"We heard the news about Taiwan's stance on LGBT, they are so open. I hope the Philippines will also be the same. I also hope the Philippines will understand the true colors, the true meaning, and the true issue of what's going on," Bosi Jr., said.
Back at the pageant, Tiffany Lee, a 38-year-old Filipino-Chinese transsexual woman, who has lived in Taiwan since 2006, was crowned the grand winner of the event.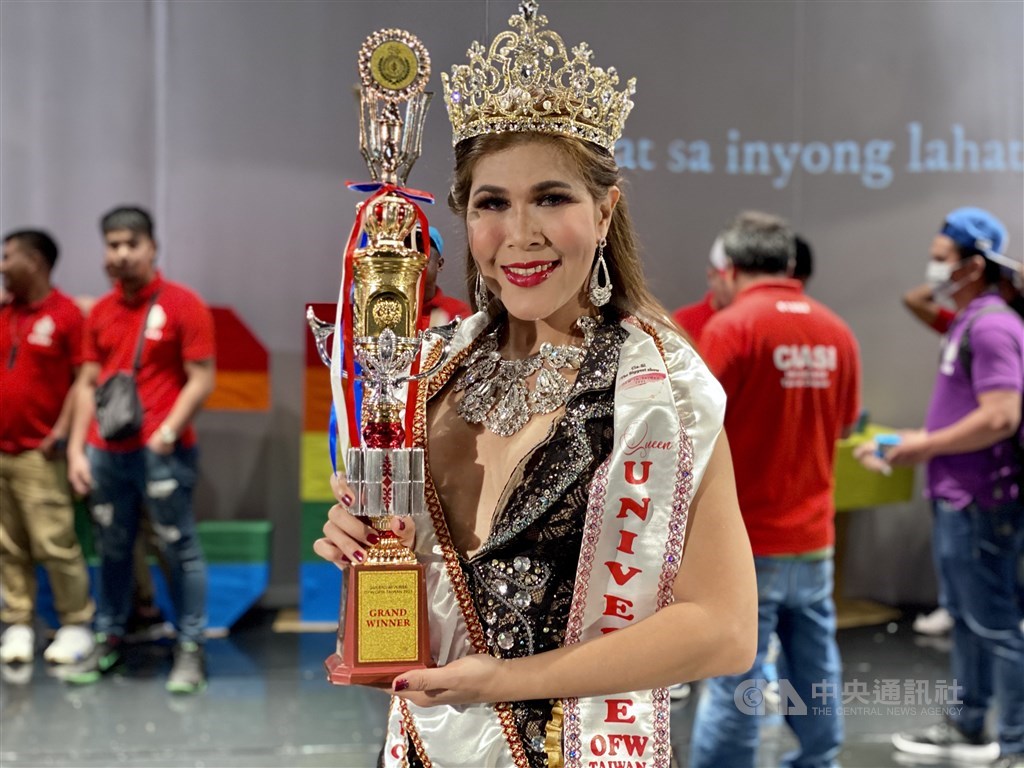 Echoing the same sentiment against LGBTQ+ discrimination, Lee said that while a student she was physically beaten by bullies because of her looks and gender identity.
Despite the hardships she suffered growing up, the pageant shows that LGBTQ+ people can be talented and contribute to society, Lee said.
Through the sale of raffle tickets by contestants, the event raised NT$65,000 (US$2,279) for people in need in the Philippines, according to the organizer the Confederation of Ilocano Association, Inc., Samahang Ilocano (CIASI).
CIASI is an international Philippine organization with 1,100 active members across 14 sub-chapters in Taiwan. The organization describes its main mission as helping to unify Filipino communities by holding sporting and cultural events.
"It is personally uplifting and it also shows that LGBTQ+ people can help others," Lee said.
Held simultaneously and between intermissions, there was also a singing competition with over 20 contestants. The competition was won by 36-year-old New Taipei factory machine operator Michael Mapue Redira, originally from the Philippine province of Bulacan.