Crane truck fell onto track within 15 mins before train passes: MOTC
Taipei, April 3 (CNA) A crane truck blamed for causing the deadliest accident involving a Taiwan Railways Administration (TRA) train in seven decades on Friday was suspected to have fallen onto the track within 15 minutes before the ill-fated Taroko Express entered the tunnel, the Ministry of Transportation and Communications (MOTC) said Saturday.
The ministry came to that conclusion since another Tze-chiang limited express bound for Hualien passed the same spot at 9:13 a.m., before the No. 408 Taroko Express train hit the vehicle at 9:28 a.m., according to MOTC Deputy Minister Wang Kwo-tsai (王國材).
That piece of information could help with investigation efforts, as no surveillance camera footages have been found on site, Wang said.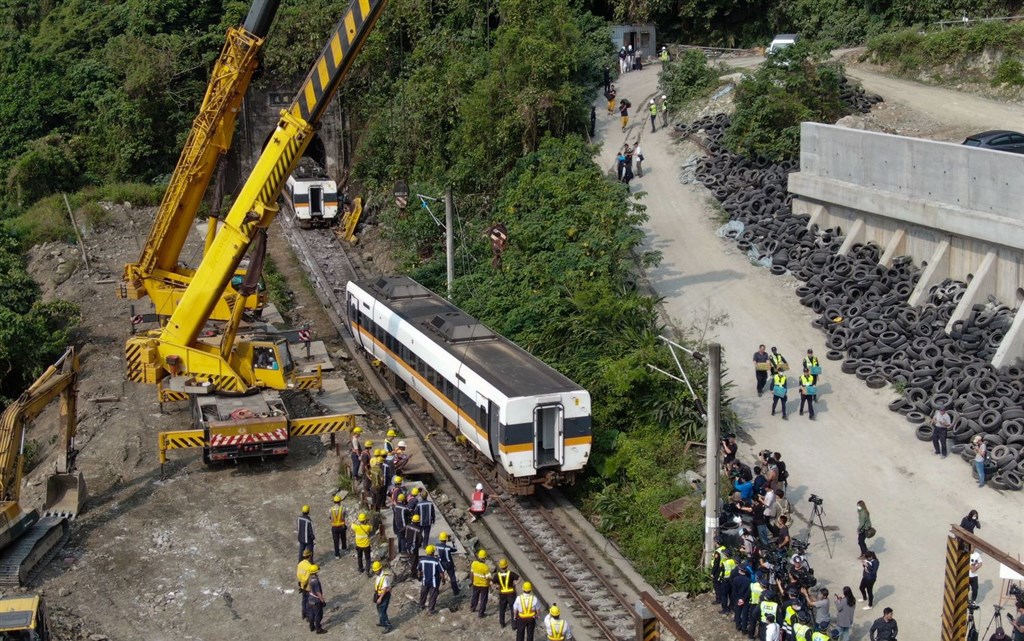 As of 10:30 a.m. Saturday, the death toll of the train crash that took place at the Qingshui Tunnel in Hualien remained at 50.
Among them, 48 passengers, including one French national, as well as the train driver and his assistant, were killed when the Taroko Express train on which they were traveling slammed into the crane truck as it was entering the tunnel. The other two people died after they were taken to hospitals.
Another 40 people remain hospitalized in six hospitals, the ministry said. Among them, four are in critical condition, according to Wang.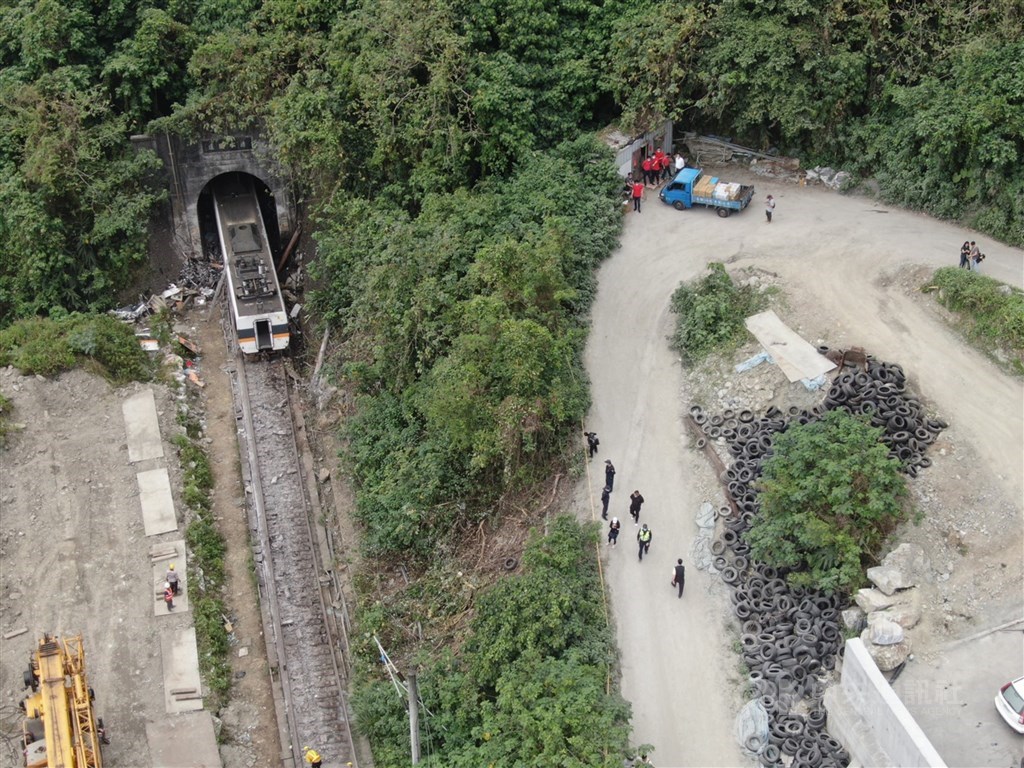 The rescue mission continues, the National Fire Agency said, adding that there might be more bodies in the third and sixth carriage. 
Meanwhile, the last two carriages in the eight-car train have been towed away, while removal for the sixth carriage will take some time before the seriously damaged track can be fixed, Wang said.
The No. 408 Taroko Express train, which set off from Shulin Station in New Taipei City at 7:16 a.m. and was headed to Taitung County in southeastern Taiwan, was carrying 488 passengers and four TRA staff.
The first five carriages of the train derailed and piled up inside the narrow, single-track tunnel, the MOTC said.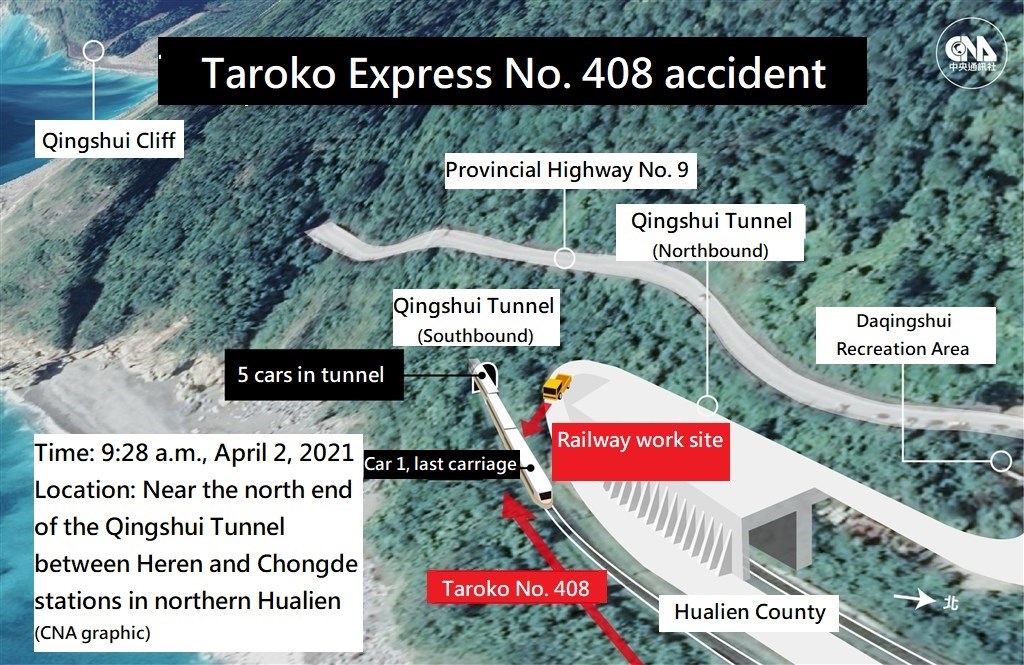 While investigations are ongoing, it is likely that the crane truck, which had been parked on a hill above the track, slid down the hill and fell onto the track as its emergency brake was not properly engaged, said the Taiwan Transportation Safety Board.