CORONAVIRUS
/
Songshan, Taoyuan airports to launch touchless boarding trials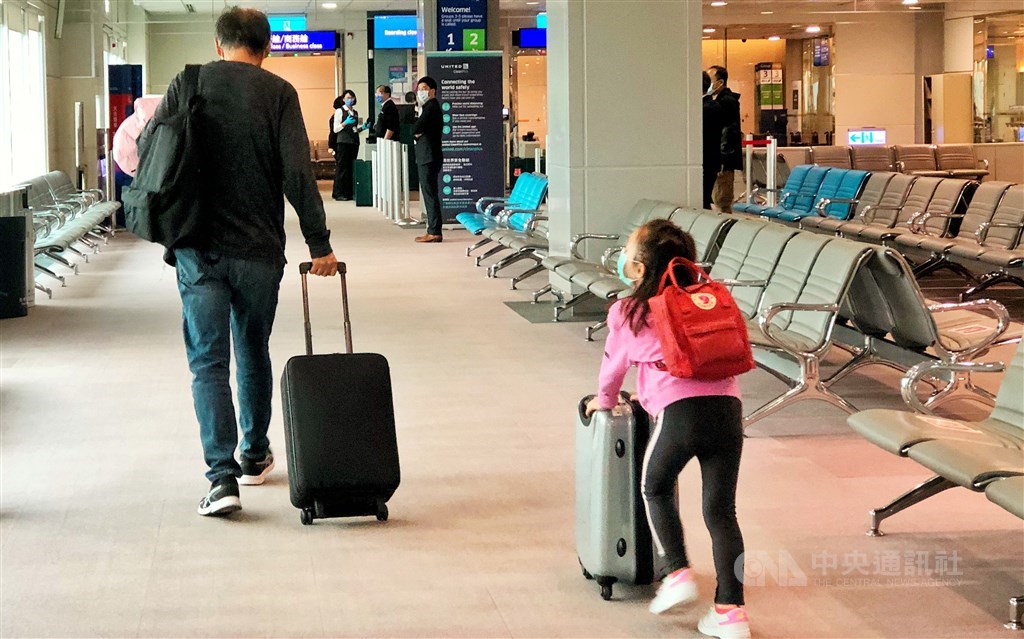 Taipei, Jan. 31 (CNA) Taipei Songshan Airport and Taiwan Taoyuan International Airport will launch trials later this year that enable touchless boarding through a facial recognition system, according to the two terminals in northern Taiwan.
To better address the COVID-19 threat posed by overcrowding at airports, Songshan airport said it will deploy the system at the entrances to restricted areas and boarding gates, after the Feb. 10-16 Lunar New Year holiday.
This means that airport and carrier staff members will no longer need to handle passengers' boarding passes and related paperwork, which will speed up boarding and reduce the risk of disease transmission through physical contact, the airport said.
Taoyuan airport, meanwhile, said it will adopt the same measures in the second half of the year, while also installing the system at check-in counters to offer more streamlined services, with passenger information stored there and checked when they reach late airport touchpoints.
The practice is in line with the "One ID" concept, which is promoted across the aviation industries worldwide to provide passengers with a document-free process based on identity management and biometric recognition.
Taiwan's two major airlines -- China Airlines (CAL) and EVA Airways -- have adopted similar services since the second half of 2020 as part of the United States Biometric Exit Program, which collects biometric information from travelers.
CAL currently uses the service on flights from San Francisco to Taiwan, while EVA Air does the same with flights departing from New York and San Francisco.
View All