Unexploded naval mine detonated on uninhabited Taiwan islet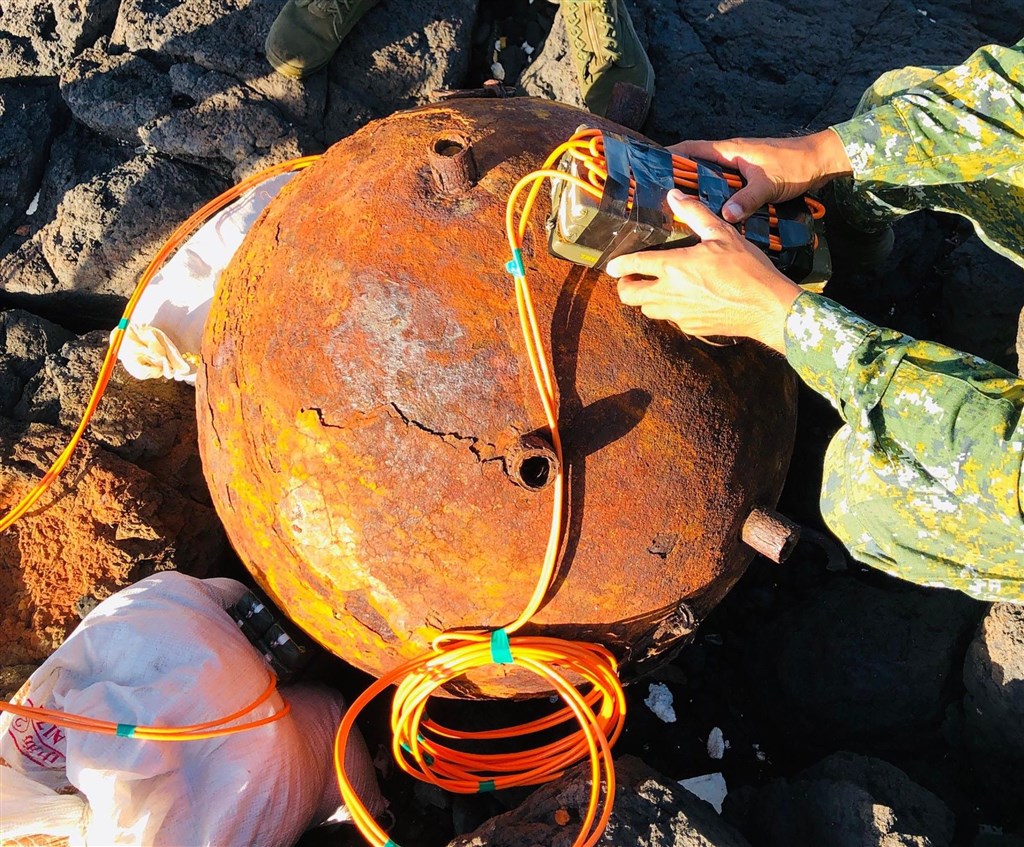 Taipei, Sept. 29 (CNA) An unexploded bomb believed to be an old naval mine discovered over a week ago on the uninhabited islet of Chutou in Penghu County was remotely detonated by Taiwan's military Tuesday.
Charges were set on the unexploded ordnance and detonated at the site by a military bomb disposal team Tuesday.
The mine, weighing roughly 500 kilograms, was found on Sept. 18 by members of a private group which had been commissioned by the Marine National Park Headquarters to clean up the beach.
According to the military, the object appeared to be an old underwater mine from World War II and did not appear to be a standard weapon used by Taiwan's Armed Forces.