361 people evacuated from Wuhan released from quarantine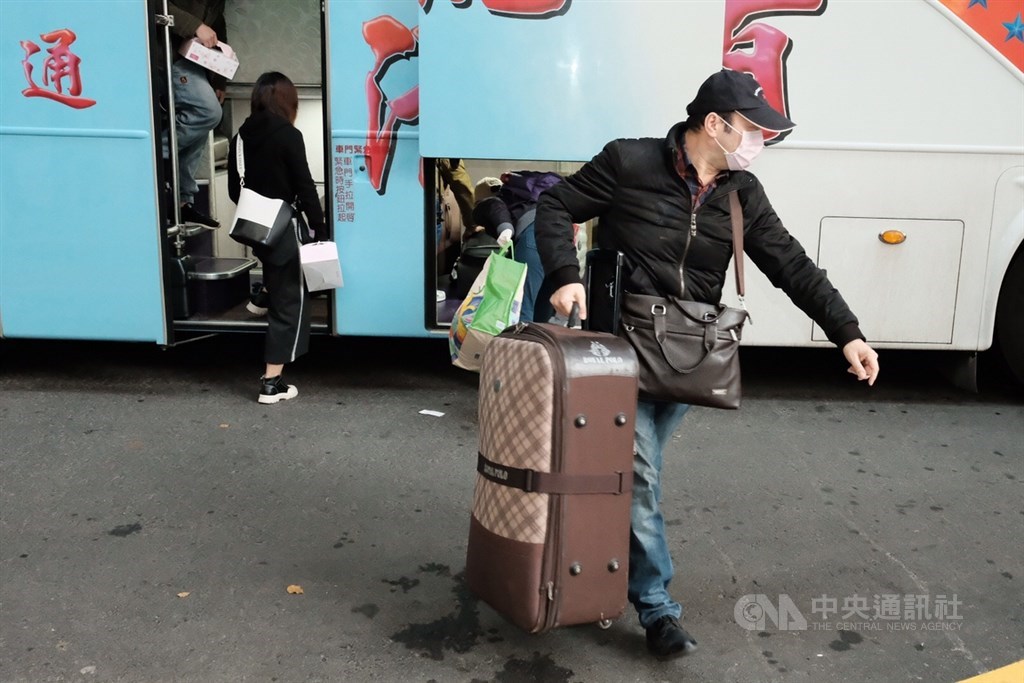 Taipei, March 25 (CNA) A total of 361 Taiwanese and family members who were evacuated earlier this month from Wuhan, the epicenter of the new coronavirus epidemic, were released from their 14-day quarantine in Taiwan early Wednesday morning.
The 361 Taiwanese, who flew home from Wuhan on March 10 and 11 on two flights and were immediately quarantined in three venues in the New Taipei and Taoyuan area, began leaving the venues at around 6 a.m. and thanked medical staff for taking care of them.
Two of the evacuees developed a fever during their time in quarantine but later tested negative for the coronavirus disease (COVID-19) after two rounds of testing, people in charge of the venues said.
Quarantine venue workers arranged shuttle buses to take evacuees to high speed rail stations and metro stations or for evacuees' family members and friends to take them home.
Before the evacuees left the quarantine venues, their temperatures were taken and they were disinfected again at a checkpoint to make sure they were in good condition.
One of the evacuees released was a female evacuee surnamed Hsiao (蕭) who went to Hubei province with her Chinese husband and their son to visit his family members before the Lunar New Year holiday and were stranded there by the COVID-19 outbreak.
Hsiao said the return of her family to Taiwan had been delayed for 42 days by the spread of the virus and quarantine process, but they were still delighted to be home.
Her husband surnamed Xiang (向) said they were taken good care of during the quarantine period, eating well and living in a good environment.
Xiang said that although the family was separated in three rooms, they communicated by telephone and the internet to let each other know how much they missed each other.
Meanwhile, a 13-year old girl who was among the evacuees wrote a letter saying she was grateful to Health Minister Chen Shih-chung (陳時中) and medical staff and other unsung heroes at the quarantine venue.
"Taiwan will win the battle against the virus," the girl said in the letter.
Taiwan carried out a first evacuation of 247 people from Wuhan on Feb. 3.
All but one of the 247 Taiwanese were released from quarantine Feb. 18 after they were cleared of possible infection, and the one evacuee who tested positive for COVID-19 was discharged from the hospital on Feb. 27.