Trains in eastern Taiwan suffer major delays due to broken power lines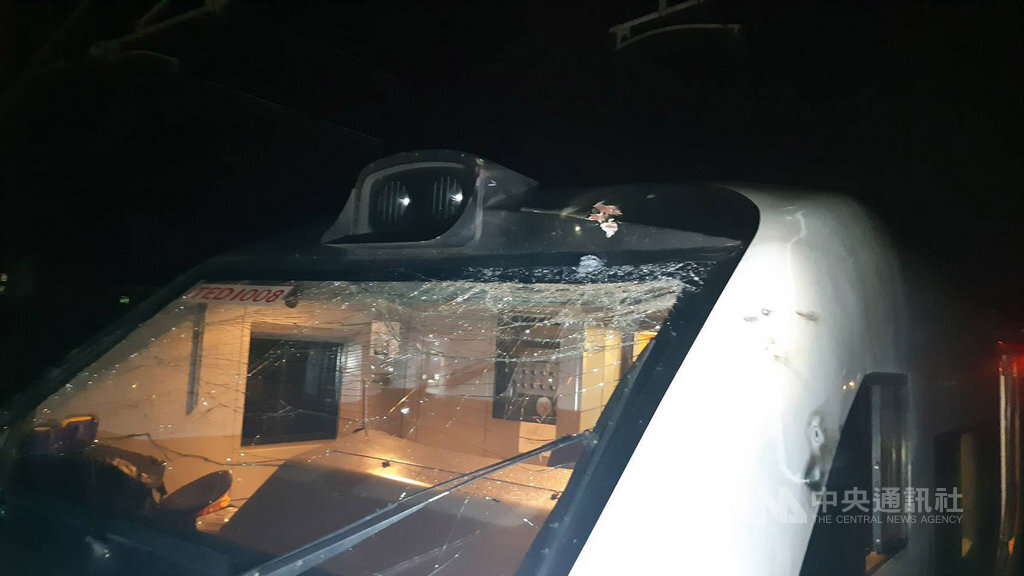 Taipei, Nov. 9 (CNA) The train service in eastern Taiwan was experiencing delays Saturday due to broken overhead power lines, Taiwan Railways Administration (TRA) said.
Trains traveling between Hanben Station in Yilan County and Heping Station in Hualien County have been running at least 20 minutes behind schedule since midnight Friday and the delays are expected to continue until around 9 p.m. Saturday, according to the TRA.
The problem occurred around 11:51 p.m. Friday, when a pantograph atop a Tze-chiang limited express train, traveling from New Taipei to Hualien, fell and broke the power lines, the TRA said.
The pantograph, a diamond-shaped apparatus on the roof of an electric train that connects to the overhead power lines, also broke the window of the driver's cab and caused damage to some carriages, the TRA said.
The driver Wu Chang-chi (吳長智) said he immediately applied the brakes but train continued to slide along the track for another 500 meters before coming to a stop. None of the 300 passengers onboard were hurt, he said.
As of Saturday afternoon, some of the damaged power lines had been repaired, allowing trains to travel in both directions but not at the same time, the TRA said.
The repairs are not expected to be completed until around 9 p.m., it said, adding that the incident is being investigated by the Taiwan Transportation Safety Board.