Taiwan, OIE work out rabies vaccine baits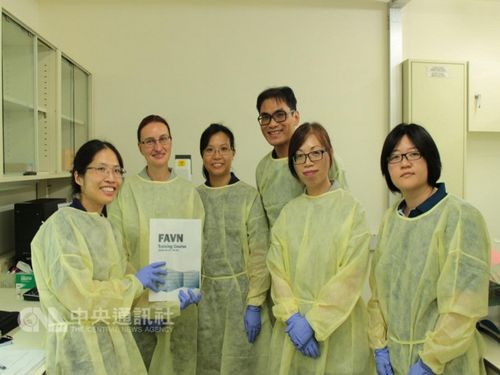 Taipei, Aug. 2 (CNA) With Taiwan's rabies virus coming mainly from ferret-badgers, the agriculture authorities in collaboration with the World Organization for Animal Health (OIE) have developed materials for making oral rabies vaccine-laced baits intended to control rabies in the wildlife, the Council of Agriculture (COA) said Thursday.
Taiwan confirmed the detection of rabies virus in wild ferret-badgers in 2013, after the island had been free of the disease since the early 1960s, prompting the COA's Animal Health Research Institute (AHRI) and the OIE Reference Laboratory for Rabies to cooperate in 2014 in the development of technologies for testing for rabies antibody, according to Tseng Chun-hsien (曾俊憲), the biologics division head under the research institute.
Last year, a safety and efficacy evaluation of the oral rabies vaccine in Formosan ferret badgers was completed and none of the 15 vaccinated animals died or showed any clinical signs evocative of rabies during the 180-day observation period, showing the effectiveness of the vaccine, Tseng added.
Tseng said that researchers have also tried using other materials such as eggs, beef and pork for trial and development of other oral rabies vaccine baits and have conducted safety tests of the oral rabies vaccine in masked palm civets.
These experiments are expected to achieve breakthroughs in 2019 and 2020, Tseng added.
It took France 10-20 years to eliminate rabies in the country after the use of safe and potent rabies vaccines, Tseng said. Given the small size of Taiwan where ferret-badgers mostly live in low hills, the use of rabies vaccines could contribute to the termination of rabies in the country in a shorter time, he added.
Meanwhile, the Animal Health Research Institute has signed an OIE Twinning Project with France's Nancy Laboratory for Rabies and Wildlife in June to enhance diagnostic capacity and expertise at AHRI and help the institute qualify as an OIE Reference laboratory for rabies, Tseng said.