Court awards more than NT$700 million to victims of RCA pollution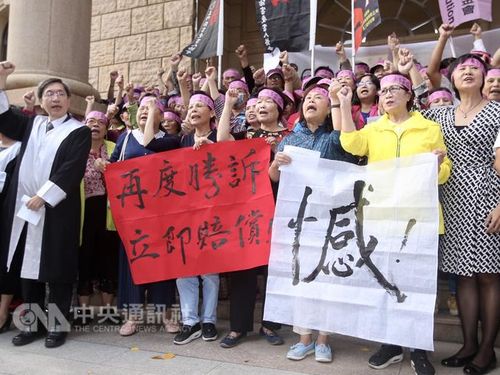 Taipei, Oct. 27 (CNA) The Taiwan High Court awarded on Friday more than NT$700 million (US$23.14 million) to a total of 486 former RCA Corp. workers and their family members who were exposed to toxins at a RCA factory located in Taoyuan County from 1970-1992.
This is the second ruling in a case that dates back to 2004 when over 500 individuals filed a joint lawsuit against the former U.S-based home appliance maker RCA for the pollution its Taoyuan-factory caused to the surrounding environment, which the court determined subsequently led to cases of cancer and other illnesses among former workers and local residents.
This new ruling, which increased the compensation by roughly NT$200 million, came about after a RCA employee association representing the victims appealed the original decision of NT$500 million in compensation, which fell far short of the NT$5.5 billion the victims had sought in their original motion.
The ruling, which adds General Electric as a defendant alongside RCA, which it took over in 1985, Technicolor SA and Thomson Consumer Electronics, can be appealed.
The RCA plant in Taoyuan was shut down in 1992, after which the extent of its pollution was brought to light. However, later attempts to seize its assets failed when it was found RCA had transferred them out of Taiwan.
The court has now twice found that toxic chemicals from the plant polluted groundwater in the area, resulting in a high incidence of cancer among former employees, who were affected by exposure to toxic chemicals, with more than 200 dying as a direct result. However, the defendants continue to challenge that ruling, characterizing the science as inconclusive. As such, despite today's ruling it remains unlikely the plaintiffs will see any money.