One month on, support still pouring in for blast victims (update)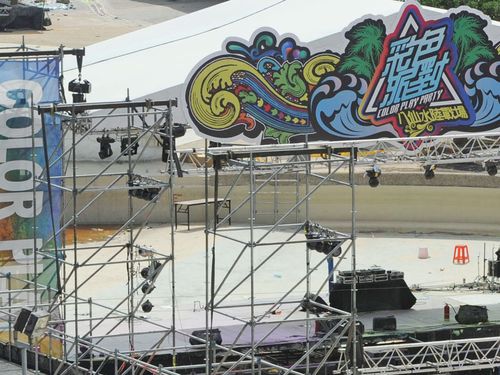 Taipei, July 27 (CNA) Exactly one month after a devastating dust explosion killed nine people and left hundreds of others in critical condition, Taiwanese people are continuing to donate money to the victims of the blast and their families.
On Monday, the Buddhist Huairen foundation donated NT$2 million (US$63,440) to an account opened by the Minister of Health and Welfare to gather funds for the victims of the June 27 explosion at a New Taipei water park.
That same day, a charity affiliated with the Lantian Academy of Classical Learning in Nantou, central Taiwan, also donated NT$1 million to the Nantou county government to help the blast victims.
Meanwhile, the Taiwan branch of chemical and pharmaceutical company Bayer donated 100 boxes of vitamins to the medical staff who are working at the 22 hospitals that are treating the burn patients.
As donations continue to pour in to the Ministry of Health and Welfare's special account, the ministry has decided to extend the deadline for donations from July 31 to Sept. 30 to better meet the needs of the donors, said Lee Mei-chen (李美珍), head of the ministry's Department of Social Assistance and Social Work.
The money donated to the victims of the explosion at the Formosa Fun Coast water park had reached more than NT$1.49 billion as of July 24.
One month on from the disaster, New Taipei Deputy Mayor Hou Yu-ih (侯友宜) said his government is working with the Sunshine Social Welfare Foundation to find rehabilitation places for the more-than 300 patients who suffered medium to severe burns.
His government is also recruiting 20 specialists to look after the patients, Hou said.
Meanwhile, Ma Hsu (馬旭), a plastic surgeon at Taipei Veterans General Hospital and head of the Taiwan Society for Burn Injuries and Wound Healing, said Monday that many of the hospitalized burn patients have shown signs of progress.
However, determining if they are out of the woods requires them to be able to breathe without a respirator and for their burns to be reduced to under 40 percent of their bodies, he said.
Around 500 people who attended a party at the water park were injured when colored corn starch exploded, engulfing partygoers, most of them in their teens and 20s, in fire.
As of Monday, nine people had died of their injuries, while 329 were still being treated at various hospitals around Taiwan, ministry statistics showed.
A total of 248 patients suffered from burns to over 40 percent of their bodies in the disaster and 21 suffered from burns to 80 percent of their bodies. 147 patients were still listed in critical conditions as of Monday.
Since the disaster, the international community has also extended a helping hand to the victims, with experts from Japan and the United States visiting Taiwan to offer medical advice.
(By Wu Che-hao and Christie Chen)ENDITEM/J