Taiwanese university makes second successful research rocket test in year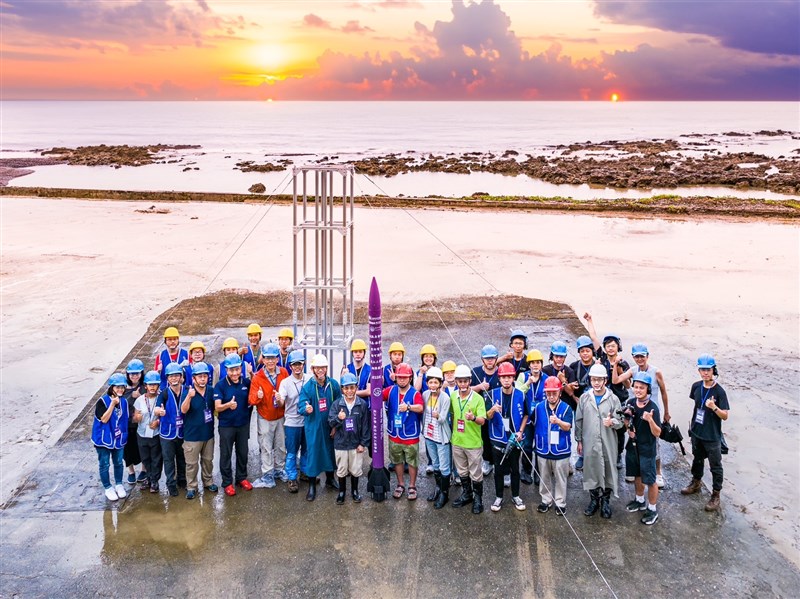 Taipei, Sept. 11 (CNA) Researchers at Tamkang University conducted a successful test flight of a research rocket in southern Taiwan on Monday, making them the first group to accomplish two successful launches since the launch site became operational in 2022, the Taiwan Space Agency (TASA) said.
The university, based in New Taipei, launched its second scientific research rocket, "Jessie," named after a Pokémon character, at 6:49 a.m. from the Xuhai site in Pingtung County, according to a press release from TASA.
The launch validated its payload and structural design, which incorporates composite materials, the agency added.
The single-stage rocket, part of a scientific research rocket development program supported by TASA, measured 2.87 meters in length, had a maximum diameter of 13 centimeters, and weighed 42 kilograms. It was expected to reach an altitude of 4.2 kilometers, TASA said.
Hsiao Fu-yuen (蕭富元), director of the Department of Aerospace Engineering at the university, noted that "Jessie" is based on the "TKU-I" rocket successfully launched in June this year, confirming the university's capabilities in research rocket development and related system integration.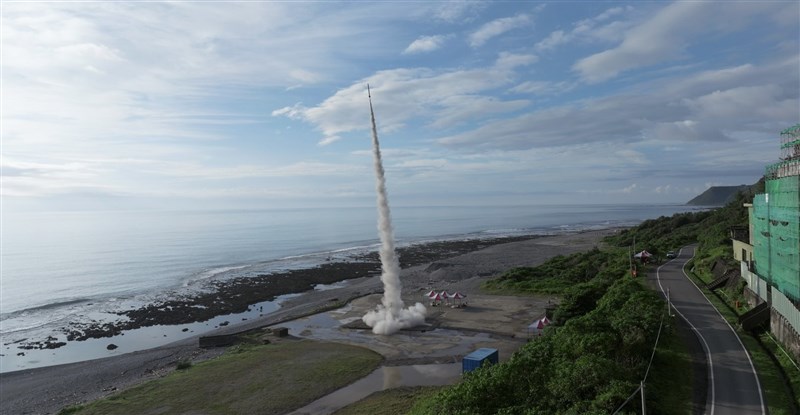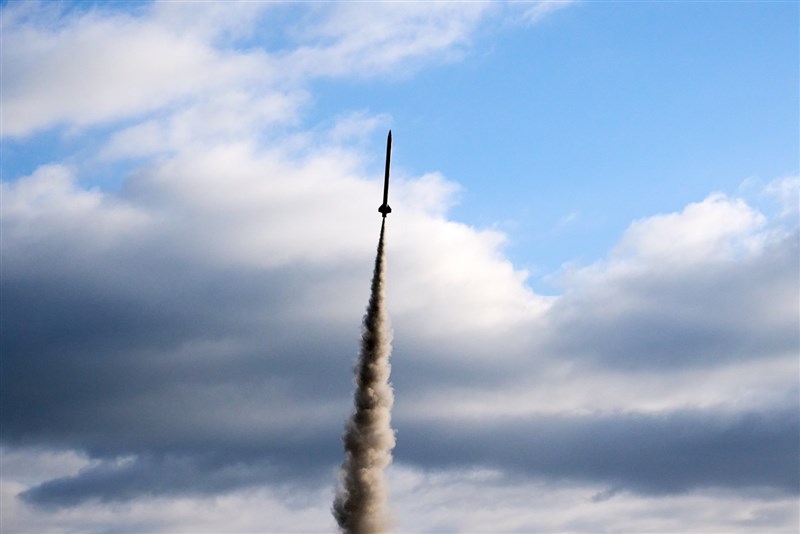 According to the university, "Jessie" is fueled by an RNX composite propellant, known for its stability and safety.
Wang Yi-ren (王怡仁), director of the rocket program, mentioned that "Jessie" carried more devices than TKU-I, including as magnetic field measurement gauges and accelerometers.
The magnetic field measuring meter tracked changes in the geomagnetic environment during the flight, while the accelerometer measured vibration frequency, explained Wang.
These data can help verify the relationship between vibration frequency and geomagnetic component changes and also serve as a reference for the department's upcoming rocket program, he added.
The launch of "Jessie" was initially scheduled for Sept. 3 but was postponed one week due to Typhoon Haikui.
TASA Director-General Wu Jong-shinn (吳宗信) added that the scientific research rocket launch site in Xuhai has been operational since 2022, providing a legal and safe rocket launch site for related research activities in Taiwan.
To date, four scientific research sounding rockets have been launched from the site, including a two-stage hybrid rocket by National Cheng Kung University in November 2022, according to Wu.