Largest-ever EU semiconductor cluster delegation arrives in Taiwan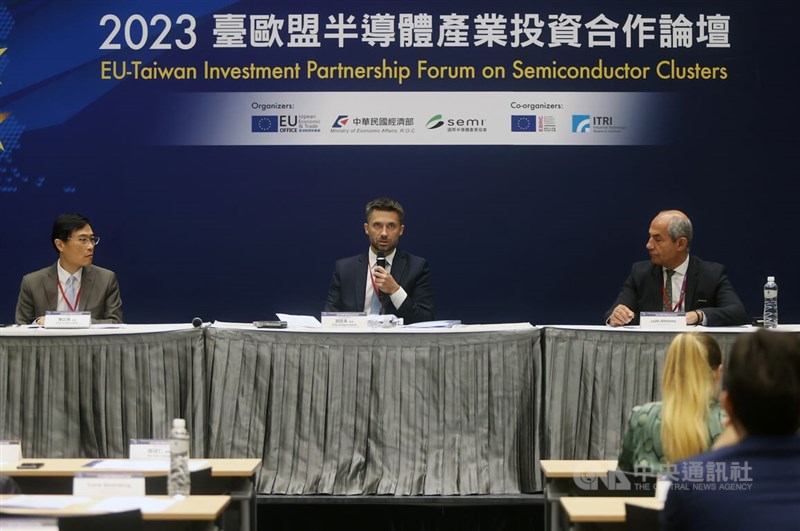 Taipei Sept. 7 (CNA) The EU-Taiwan Investment Partnership Forum on Semiconductor Clusters on Thursday hosted "the largest ever delegation of EU semiconductor representatives from nine European semiconductor clusters" looking for partnership and investment from Taiwan, according to the European Economic and Trade Office (EETO).
The delegation of EU semiconductor representatives are from nine semiconductor clusters in Belgium, Poland, Italy, Finland, Germany, France and the Czech Republic, who showcased their unique industrial ecosystems and investment opportunities.
The forum called for the further strengthening of partnerships between the EU and Taiwan especially in their shared commitment to advancing the semiconductor industry.
This is bolstered by the EU's "European Chips Act," a strategic initiative approved in June that aims to mobilize over 43 billion euros in combined public and private investments to support the semiconductor ecosystem within the EU.
"The EU and Taiwan are like-minded partners, sharing common values of freedom, democracy, rule of law, human rights and respect for diversity," said EETO head Filip Grzegorzewski at the post-forum press conference.
"Trade relations between the EU and Taiwan are significant. Taiwan is EU's 12th largest trading partner, and the EU is Taiwan's biggest foreign investor, accounting for around one quarter of Taiwan's total foreign direct investment," he added.
Grzegorzewski also called for more Taiwanese investment in the EU as "the amount of investments from Taiwan to the EU, though seeing a small growth in the recent years, accounts only for a fraction of Taiwan's [outbound] foreign investments."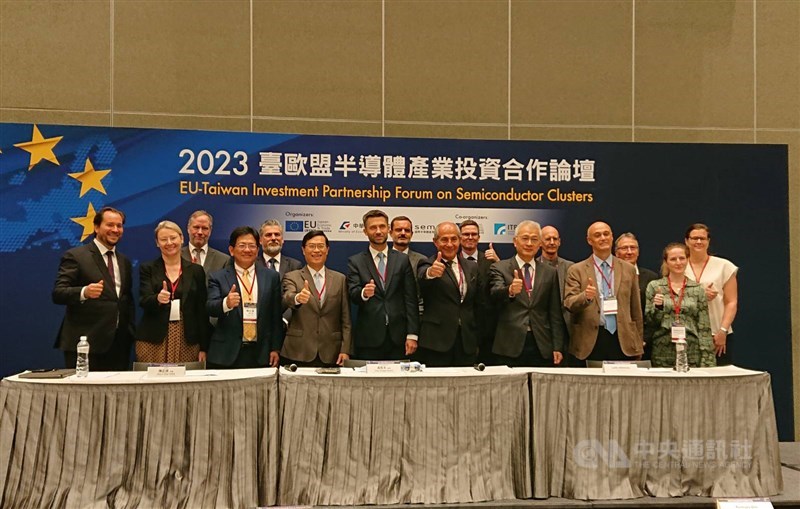 Noting the recent growth in trade between the two sides, Deputy Economics Minister Chen Chern-chyi (陳正祺) said two-way trade reached US$75 billion in 2022, which represented year-on-year growth of 9.5%.
There has also been growth in mutual investments, which according to the ministry's data can be attributed to investments led by green energy and semiconductor sectors, pushed by government policies, Chen added.
"The EU has rolled out economic policies like the [Green] Deal, the Digital Europe program, and the European Chips Act," while the Taiwanese government has announced Net Zero 2050, driving the country to invest heavily in green transition, Chen said.
"It's very important for governments to talk to each other and to lay down policy guidance for companies as a reference," Chen continued. "I visited the [European] Commission last June and... my take-away is that the Commission is really focused on both economic and technology development, which is very aligned with our policy."
The deputy minister also added that the business model for business in Taiwan is trust. "We do our business based on trust," he said, citing TSMC's business model of being a trusted partner to each of its customers.
Also referring to TSMC, Grzegorzewski said the world's leading foundry had "relied on Dutch multinational Philips' help to get started in the critical early years."
"Now it is time for Taiwanese companies to come back to Europe, make more partnerships with our companies and create new chapters of excellence," he said.
The EETO head added that more Taiwanese corporations investing in Europe "will not only be beneficial for the companies themselves, but also useful for Taiwan to promote its reputation and status in Europe...There is also a political meaning behind it."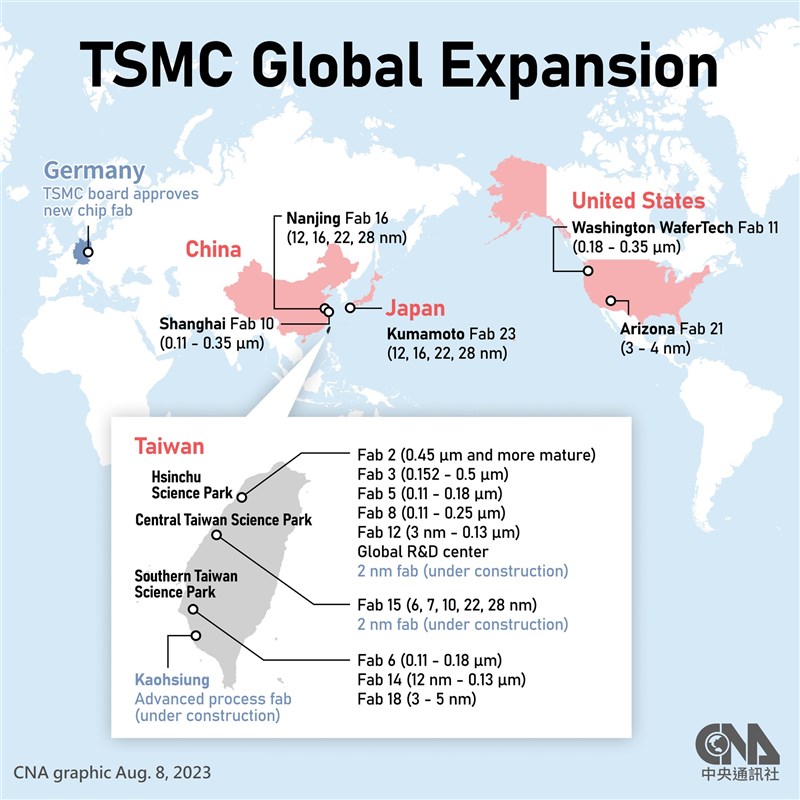 On areas in the semiconductor industry where the EU and Taiwan can collaborate, President of SEMI Europe Laith Altimime, also present at the press conference, recounted the talk by ASE Technology Holding Co CEO Tien Wu (吳田玉) at Tuesday's Silicon Photonics Global Summit.
In that talk, Wu highlighted the potential of silicon photonics in an era where "the amount of data generated with billions of interconnected devices and machine learning and generative AI" requires "a lot of data processing power and computing power."
"It is not just power that the industry needs; they also need to have sustainable solutions," he added.
"So this is one example where you could have possible collaboration between Taiwan, the semiconductor powerhouse, and Europe, where many [are specialized] in silicon photonics," Altimime said.
The EETO said there will be further dialogue on investing in the EU at the 2023 EU Investment Forum, the fourth since 2020, which will be held on Oct. 12, with a spotlight on investment opportunities in ICT industries in the EU.
Related News
Sept. 6: Foxconn's MIH touts semiconductor applications at SEMICON Taiwan
Sept. 6: TSMC chairman touts future of semiconductor development at SEMICON