KYMCO to increase e-scooter battery swap stations to 1,000 by year-end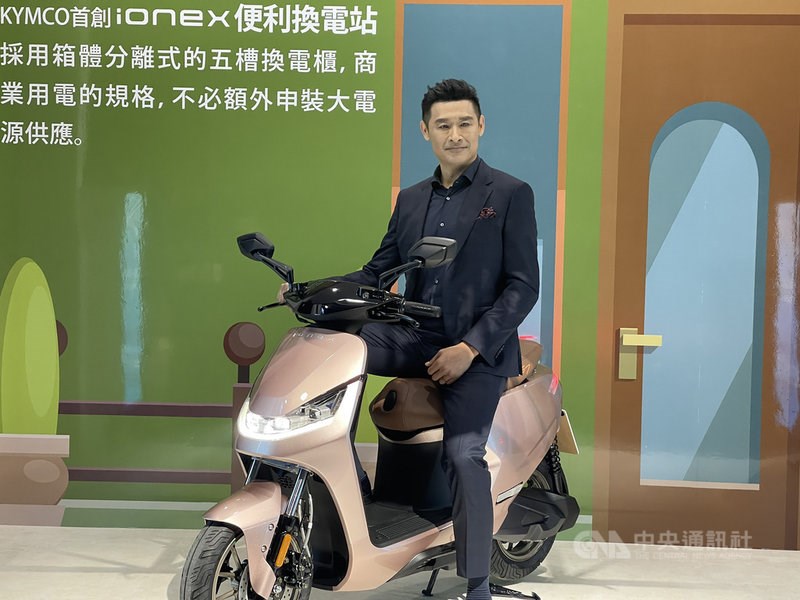 Taipei, Sept. 29 (CNA) Kwang Yang Motor Co., also known by its brand name KYMCO, one of the leading motorcycle brands in Taiwan, said on Wednesday that it aims to increase its number of battery swap stations nationwide to 1,000 by the end of this year.
KYMCO Chairman Allen Ko (柯勝峰) said the company currently owns about 500 battery exchange stations, mostly in the six largest cities in the country -- Taipei, New Taipei, Taoyuan, Taichung, Tainan and Kaohsiung -- for its Ionex models.
With the 500 stations under KYMCO's Ionex 3.0 plan, users of its Ionex e-scooter can to swap batteries in many venues such as authorized Ionex vendors, motor bike shops, gas stations, convenience stores and hypermarkets.
KYMCO, which has produced fuel-powered motorbikes in Taiwan for more than 50 years and entered the e-scooter market in recent years, will speed up the pace at which it is introducing new battery swap stations, both smaller Swap Points and larger Mega Stations, for the rest of the year, Ko said.
Currently, Swap Points account for 87 percent of the total with Mega Stations making up the remaining 13 percent, according to KYMCO.
Although an outbreak of domestically transmitted COVID-19 cases in mid-May interrupted the plan to some extent, KYMCO is striving to establish seven swap stations a day on average, an improvement on the previous average of four per day, Ko added.
KYMCO has signed agreements with Chunghwa Telecom Co., Fubon Property & Casualty Insurance Co., the 7-Eleven Convenience Store chain, and Carrefour to obtain spaces from their outlets for the establishment of more battery swap stations, Ko said.
A Mega Station opened earlier this week in Taichung's Showtime Live Taichung Station, where a popular theater and shopping mall are located, he added.
An additional 101 battery swap stations will be introduced in Taichung by the end of the year, the highest growth among cities and counties in Taiwan, Ko said.