TSMC mulls IC packaging plant in U.S.: report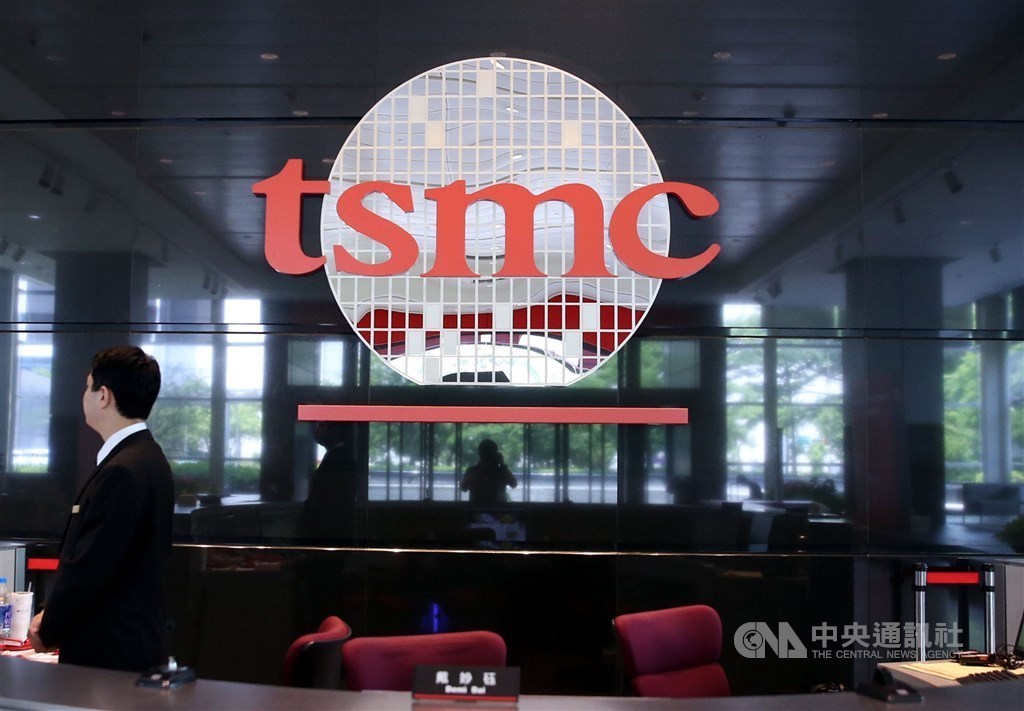 Taipei, June 12 (CNA) Taiwan Semiconductor Manufacturing Co. (TSMC), the world's largest contract chipmaker, is looking at the feasibility of building an advanced integrated circuit packaging plant in the United States following a massive investment to construct a sophisticated wafer plant in the state of Arizona, according to Nikkei Asia.
The report said a possible IC packaging plant in the U.S. was a response to "Washington's desire to bring more of the tech supply chain onto home turf."
Citing three sources who declined to be named, Japan-based Nikkei Asia reported that TSMC faces a rising need to expand in the U.S., which accounts for about 62 percent of its total sales.
The report said the IC packaging plant mulled by TSMC in the U.S. market will use the latest 3-D stacking technologies which can arrange chips with different functions in one package.
Currently, TSMC is constructing an advanced wafer plant in Arizona after an announcement in 2020, which said the chipmaker would invest US$12 billion on the company's first wafer plant outside Taiwan in more than two decades.
The Arizona wafer fab will use TSMC's 5 nanometer process, the latest technology the chipmaker has used in mass production in Taiwan since the second quarter of last year. TSMC is also developing 3nm and 2nm processes in Taiwan with commercial production of 5nm technology set for 2022.
According to Nikkei Asia, the Arizona plant will roll out chips for Apple Inc. for the newest generation of the iPhone and Mac.
At an investor news conference held in mid-April, TSMC CEO C.C. Wei (魏哲家) said the Arizona wafer plant plan was on schedule. The U.S. plant is scheduled to begin production in 2024.
Although the international news media has reported TSMC will build an additional five wafer plants in the U.S. market, the chipmaker declined to comment.
However, Wei said TSMC has already obtained a large plot of land in the U.S. state to ensure its investment plan has space for possible future expansion, but any expansion will depend on client demand, operations and cost efficiency.
Nikkei Asia said the U.S. market is heavily dependent on Taiwan's chip supply, which has raised concerns over geographic risks in Washington, adding that the global market also relies on Taiwan-made high-end chip supplies, but China has never given up threats to use military force against Taiwan.
"The most certain part is the initial capacity of 20,000 wafers per month ... TSMC surely has further expansion blueprints," Nikkei Asia quoted one of the sources in the report as saying.
"The company is cautious not to make commitments too early as there are a lot of uncertainties that need to be taken into consideration, including geopolitical factors," the report said.
Nikkei Asia said TSMC plans to expand the Arizona plant's capacity to 120,000 units a month from the current plan of 20,000.
According to the report, only four of TSMC's wafer plants are able to churn out more than 100,000 units a month, all of which are located in Taiwan.
The report said IC packaging "is also highly centralized in Asia, and is an area where Washington wants more self-reliance. Once viewed as relatively unsophisticated, packaging is becoming more important and innovative as the pace of technological advances in chipmaking slows and chipmakers try to eke out more performance."
TSMC has moved aggressively into high-end IC packaging and testing services to provide one-stop shopping services for clients who buy chips and require advanced 3D IC packaging and testing technology.
Niekkei Asia said TSMC is building an advanced IC packaging plant in Miaoli and has scheduled production for 2022 with Advanced Micro Devices and Google among its clients.
According to TSMC, the company already operates advanced IC packaging and testing plants in Taoyuan, Hsinchu, Taichung and Tainan.