12 firms to host Taiwan pavilion at ChinaJoy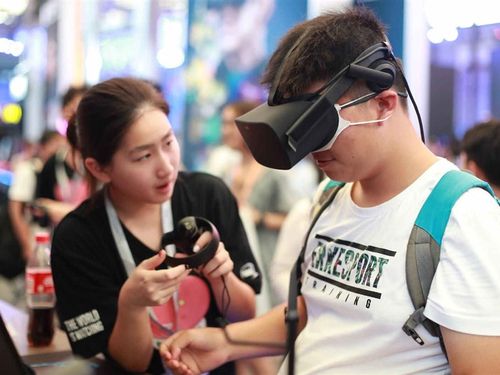 Taipei, July 27 (CNA) The Industrial Development Bureau under the Ministry of Economic Affairs has arranged for 12 Taiwanese gaming firms to attend the China Digital Entertainment Expo and Conference, also known as ChinaJoy, where they will seek business opportunities in the global gaming market, according to the Taipei Computer Association (TCA).
This is the seventh consecutive year Taiwan has sent a delegation to ChinaJoy, one of the top four gaming exhibitions in Asia, to demonstrate gaming applications at the Taiwan pavilion, TCA said.
It is the 17th year ChinaJoy has been held at the Shanghai New International Expo Center. The trade fair opens on Aug. 2, will run through Aug. 5 and is expected to house over 400 gaming related firms from more than 30 countries, TCA added.
ChinaJoy has become one of the most important venues in the world for firms in the global gaming industry to engage in business to business (B2B) exchanges and with more than 10,000 visitors, the exhibition is expected to serve as a springboard for Taiwanese firms on the world stage, TCA said.
The 12 firms at the Taiwan pavilion include Funyours Technology Co., JFI Games Inc., Nuevo Digital Co., LiRise Technology Co., Game Factory Ltd., Shinetactic Software Co., DNA×CAT, and Victor Digital Co., according to the TCA.
The Taiwanese delegation will boost Taiwan's visibility in the global gaming industry, while exploring the huge China market as well as markets in Southeast Asia and other emerging markets, TCA added.
According to Newzoo, a gaming industry information advisory firm, the gaming market in China was valued at US$34.4 billion last year, the largest in the Asia Pacific region and the country boasts the largest smartphone gaming market in the world.
Japan came in second with sales at US$17.7 billion in 2018, ahead of South Korea with US$5.8 billion, Newzoo's data showed. Meanwhile, gaming product sales in Taiwan and Australia in 2018 hit US$1.2 billion and US$1.3 billion, respectively, the statistics indicated.
The government is determined to help the local gaming industry advance so it is gearing up to arrange for Taiwanese gaming firms to show up at more international venues like ChinaJoy to demonstrate Taiwan's creativity and soft power, TCA said.
The Taiwan pavilion at ChinaJoy will not only allow the 12 Taiwanese exhibitors to show off their products but also help them polish their global image, TCA noted.
In addition to exhibiting products the firms will also seek out sales agents, team up with foreign counterparts to develop new applications or set up a fund flow platforms for product sales, TCA said.