Taiwan suppliers to benefit from hot Xiaomi phablet sales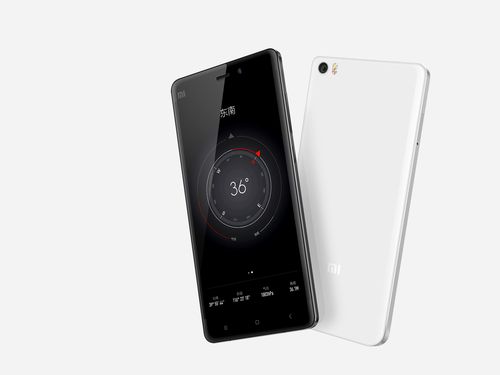 Taipei, Jan. 18 (CNA) A number of Taiwanese technology companies are poised to benefit from the high shipping targets set for a Chinese phablet, said KGI Investment Advisory (凱基投顧) Sunday.
Xiaomi Inc. (小米) last Friday unveiled its Mi Note and the more premium Mi Note Pro phablets in Beijing, pitting the pair of 5.7-inch smartphones against Apple's popular iPhone 6 Plus flagship.
KGI is expecting Xiaomi to ship between 13 million and 15 million Mi Notes over the course of this year, with sales peaking between March and May.
KGI, however, said that Xiaomi's production is expected to experience hurdles in the first two months before its output normalizes at between 1 million to 2 million units per month.
One of the Mi Note's highlights include its 13-megapixel rear camera equipped with Sony's IMX214 sensor.
The Note's camera selection represents a boon to Taiwanese supplirs, according to KGI. Taiwanese companies set to benefit from the low cost competitor to the iPhone 6 Plus include Sunnic Technology & Merchandise Inc. (尚立), a partnering distributor of Sony parts and modules, camera lens maker Largan Precision Co. (大立光), camera module makers Primax Electronics Ltd. (致伸) and Lite-On Technology Corp. (光寶科), and electronic manufacturing service provider Inventec Co. (英業達).
KGI, however, said that display panel suppliers Wintek (勝華) and TPK (宸鴻) will not be included in the list of Taiwanese companies set to benefit from Xiaomi's phablet sales.
In order to achieve the Mi Note's 7-mm thickness, which is 0.1-mm thinner than the iPhone 6 Plus, Xiaomi had adopted the in-cell touch display technology made by the Japan Display Inc. and Sharp, over TPK's touch-on-lens (TOL) and Wintek's on-glass-solution (OGS).
Incidentally, Wintek is currently beleaguered by ailing financial condition and is in the midst of a restructuring process.
Priced at 3,299 yuan (US$530) for the Mi Note Pro, and 2,299 yuan for the Mi Note, the former sports Qualcomm's Snapdragon 810 chipset, 4 gigabytes of ram, and a quad HD display, while the latter is equipped with the Qualcomm Snapdragon 801, 3 gigabytes of ram, and a full HD display.
The Chinese smartphone maker also touted the fact that unlike the iPhone 6 variants, the rear camera sits flush with the phone's body, and does not protrude like the American flagship.
(By Esme Jiang and Ted Chen)ENDITEM/sc