Former atomic energy minister impeached for sexual harassment
Taipei, July 17 (CNA) The Control Yuan on Monday said it had voted to impeach former Atomic Energy Council (AEC) Minister Hsieh Shou-shing (謝曉星) for sexual harassment and other misconduct, and referred his case to a disciplinary court for civil servants.
Hsieh, who had led the AEC since 2016, was dismissed from his post in January after accusations that he verbally harassed and made inappropriate physical contact with several of his female subordinates were substantiated by the Cabinet.
His case was also taken up by the Control Yuan, a separate branch of government responsible for investigating and disciplining public servants and agencies.
On Monday, it said that after an investigation and interviews with 40 witnesses, it had voted to impeach Hsieh by a 13-0 margin on July 6.
At a press conference, Control Yuan member Yeh Ta-hua (葉大華) said the investigation found that Hsieh had committed breaches of professional conduct in four main areas.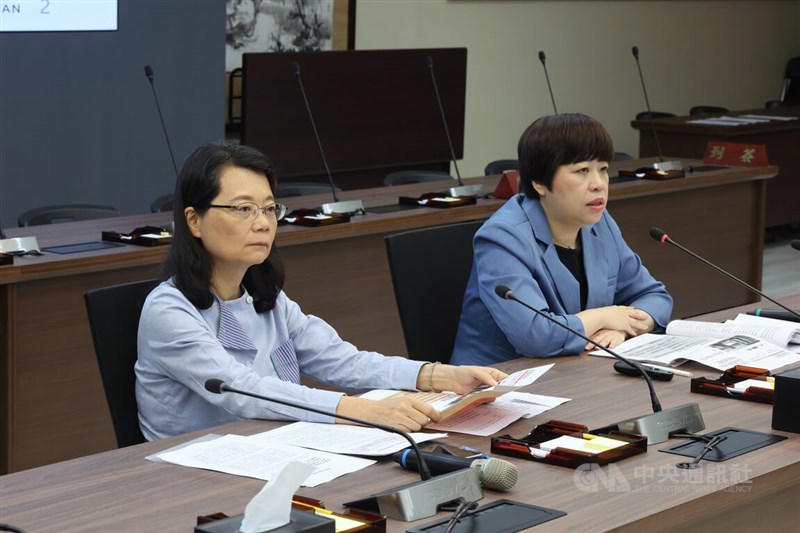 First, Yeh said, Hsieh engaged in workplace bullying by frequently losing his temper and publicly berating or belittling employees in a way that harmed their dignity and created an atmosphere of pressure and fear.
In terms of sex-based discrimination, the Control Yuan said that after Hsieh took office in 2016, he hired eight secretaries, mainly "tall females," using a screening process that asked candidates about their height, blood type, marital status and plans to have children.
Hsieh's female employees were also subject to differential treatment on the job, such as being required to ask in person for permission to take time off, while male employees could do so in writing, Yeh said.
According to Yeh, witnesses also corroborated accusations that Hsieh sexually harassed female employees, by staring at them or standing too close to them, or making comments about their looks or how they were dressed.
Finally, during the height of the COVID-19 pandemic in Taiwan, Hsieh continued his habit of eating lunch with all of his secretaries, in violation of rules at the time limiting indoor gatherings to no more than five people, Yeh said.
With its vote to impeach Hsieh, the Control Yuan will now transfer his case to a disciplinary court for government employees, which could take steps including ordering cuts to his pension.
In addition to its ruling against Hsieh, the Control Yuan also ordered the AEC to take corrective measures over its lax handling of the case, which it said demonstrated a misunderstanding of the protections afforded under the Act of Gender Equality in Employment.
Yeh, meanwhile, also urged the Legislature to approve draft amendments recently passed by the Cabinet, which aim to strengthen protocols and penalties applicable in cases where sexual harassment is committed by people in positions of power.