Hondurans gather in Taipei to highlight long 'friendship' with Taiwan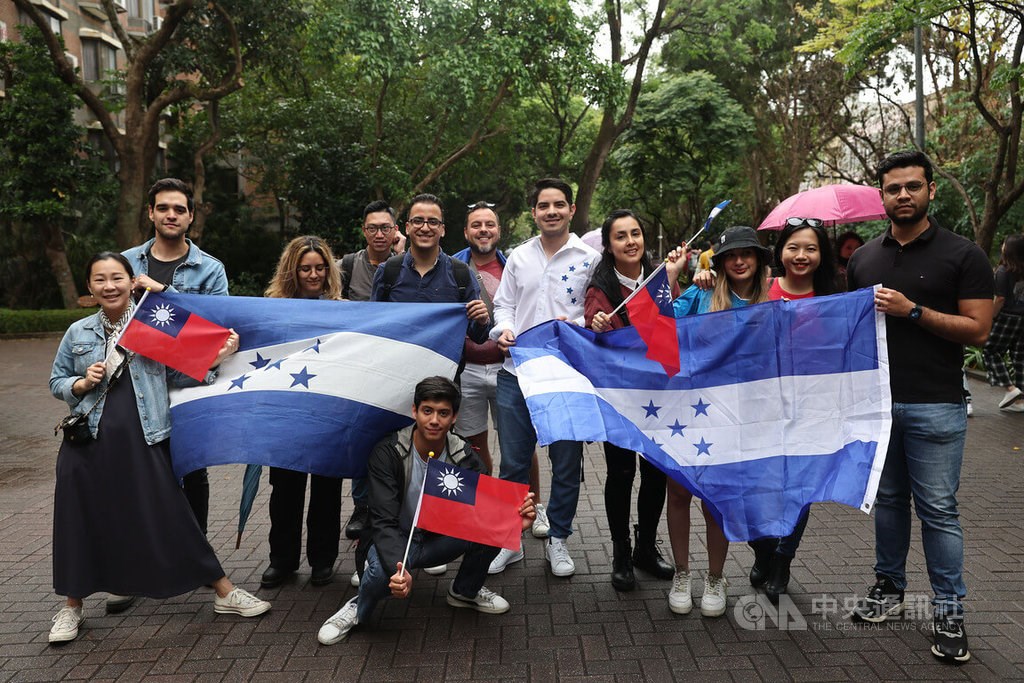 Taipei, March 25 (CNA) With Honduras seemingly on the verge of severing diplomatic relations with Taiwan, a group of Honduran nationals gathered in Taipei on Saturday to highlight the decades-long friendship between the two countries.
"We believe first and foremost that after almost 82 years of friendship, things cannot end with pure silence...We're not going to remain silent," said Billy Paredes, a 27-year-old Honduran national who has lived in Taiwan for nine years.
"We believe it is important for [the] people of Taiwan to know that we are indeed grateful...for all those decades of friendship," he said.
He and other Hondurans were thankful for the opportunities that Taiwan has given them, including an education, said Paredes, who obtained a bachelor's degree in 2020 and currently works at a surveillance company.
Taiwan's government and private sector have also contributed over the years to Honduras' development through several cooperation projects in the areas of public health, renewable energy, and women's empowerment, he said.
Saturday's gathering took place two days after Taipei recalled its ambassador to Honduras Vivia Chang (張俊菲) as a protest against Honduras for sending a delegation to China.
The delegation, led by Honduran Foreign Minister Eduardo Enrique Reina, traveled to China earlier this week to "promote" the establishment of diplomatic ties, Reuters reported, as instructed by President Xiomara Castro.
Since March 14, however, when Castro said on social media that her country would seek diplomatic relations with China, Taipei has not received notification from Tegucigalpa that it was severing formal ties.
Beijing sees the non-recognition of the Republic of China, Taiwan's official name, as a prerequisite for its establishment of diplomatic relations with other countries.
On Saturday, the handful of Honduran nationals taking part in the gathering were intent on staying away from politics and instead focused on their experiences in Taiwan, which some of them called their "second home."
"This is not a political event...We do not want to influence any political decisions. We do not think that we can influence any political decisions," Marcelo Barahona, one of the initiators of Saturday's gathering, said.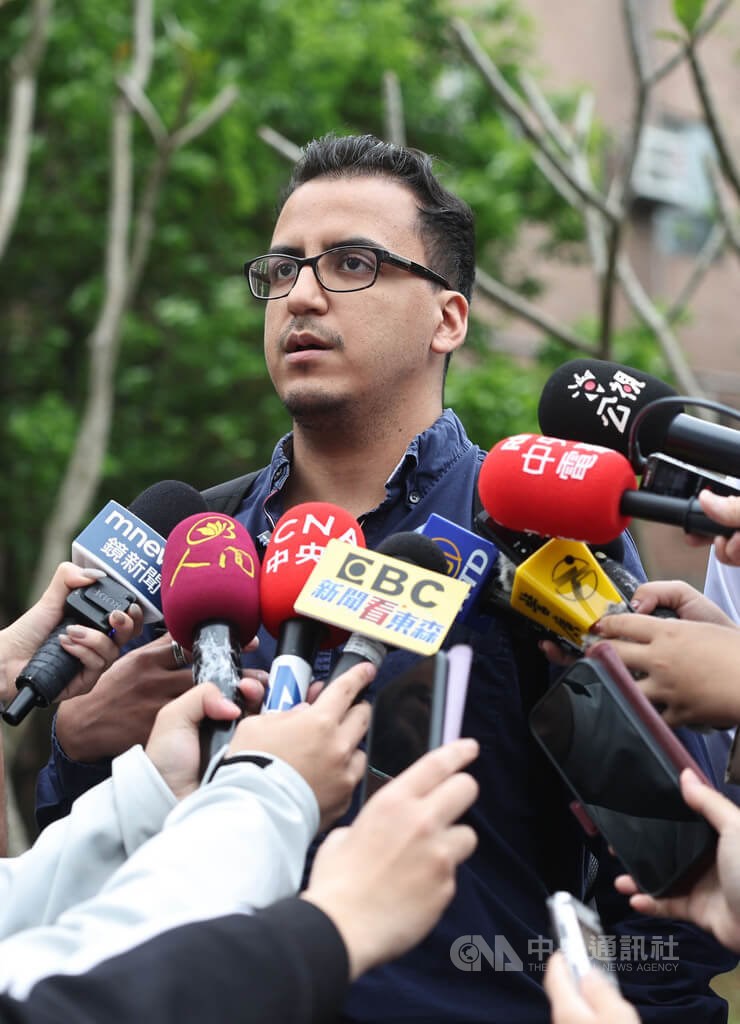 "We just want a moment to say thank you to the people of Taiwan," said Barahona, who has worked as a marketing specialist after graduating from Tamkang University.
"We believe that it is important for us to show our gratitude for the friendship that we have built in the last 80 years," he said. The two countries established diplomatic relations in 1941.
Unlike Honduran nationals working in Taiwan, students like Oscar Funes whose education is supported by a scholarship from Taiwan's Ministry of Foreign Affairs (MOFA) are more concerned about the impact of the likely diplomatic shift.
According to Taiwan's Ministry of Education, there are currently 359 Honduran students studying in Taiwan, 104 of whom have received MOFA scholarships.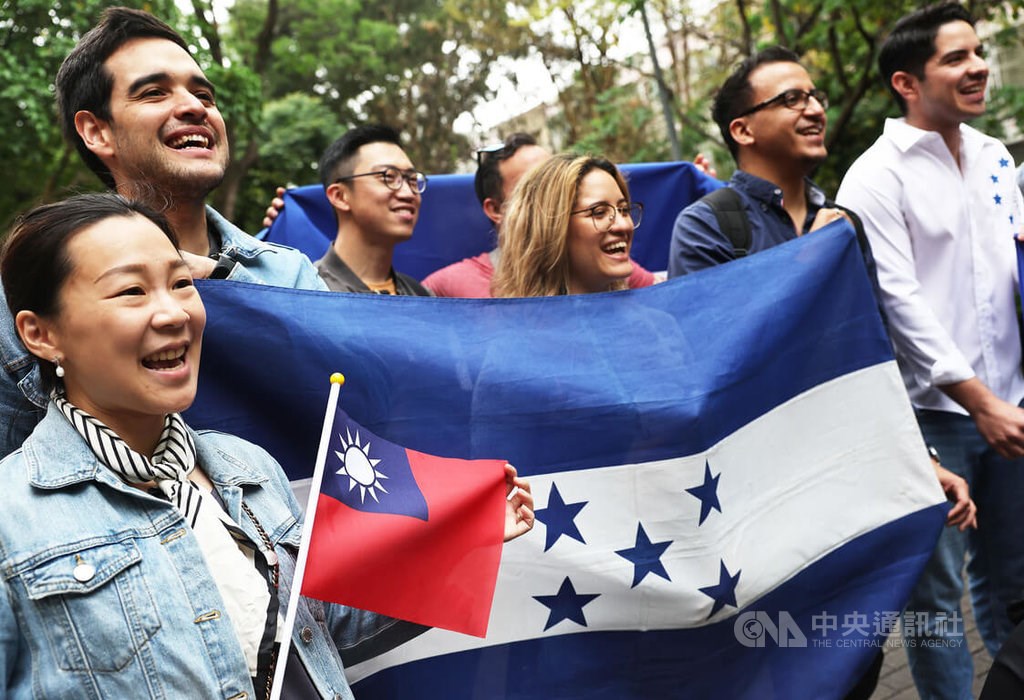 In some cases when countries have cut ties with Taiwan and switched allegiance to China in the past, Beijing has offered foreign students studying in Taiwan the chance to continue their studies in China.
Speaking with CNA on Saturday, Funes, a senior majoring in diplomacy and international relations, said he was not thinking about going to China and that it remained his plan to complete his studies and stay in Taiwan after graduation.
"I think that my chapter in Taiwan is not closed," said Funes, who currently interns at National Taiwan University's International Student Center.
"I really want to make the best out of the opportunities I have right now, especially in a country that has given me so much during the last five years."
Update
March 26: 'No more dollar diplomacy,' says Tsai as Honduras cuts ties
March 26: Taiwan, Honduras end diplomatic ties