Students, rights groups in Taipei express solidarity with Chinese protesters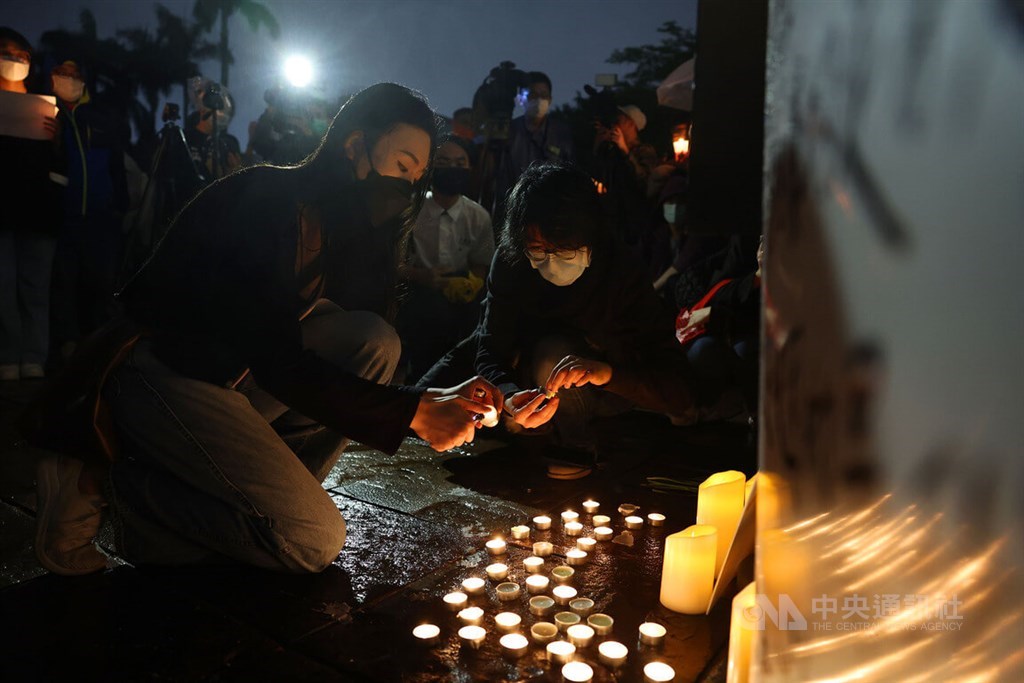 Taipei, Nov. 30 (CNA) Following protests against Beijing's strict zero COVID-19 policy in cities across China, student and civil society groups in Taipei expressed their support for Chinese protesters Wednesday while calling for the resignation of Chinese President Xi Jinping (習近平).
"Xi Jinping, Step down! Down with the [Chinese] Communist Party!" was the slogan chanted by representatives of student groups and NGOs, as well as Zhou Fengsuo (周鋒鎖), a former student leader during the 1989 Tiananmen Square protests in Beijing, at a press conference held outside Taiwan's Legislative Yuan Wednesday morning.
These groups claimed that protests taking place in several Chinese cities, including Shanghai, Chengdu and Wuhan, against the Chinese government's zero COVID policy since Nov. 24 have become a wider "white paper movement" demanding civil liberties and democracy in China.
With a sheet of blank paper in their hand, they expressed solidarity with Chinese protesters who they claimed have been fighting for "democracy, human rights, freedom, and human dignity" over the past few days.
At the same time, however, they were also mindful of those who have questioned the need for Taiwanese, many of whom are wary of Beijing's increasing pressure on the island, to express an opinion on China's internal affairs.
Beijing has said it wishes to bring Taiwan under its control and threatened military action should Taiwan declare independence.
"We are not voicing support for [protesters in] China because we agree with the idea that people from both side of the Taiwan Strait are part of one family," Huang Ting-wei (黃亭偉), secretary general of the National Students' Union of Taiwan, said.
Instead, Huang said, the student group organized Wednesday's gathering and expressed solidarity with Chinese protesters out of "a belief in democracy and freedom."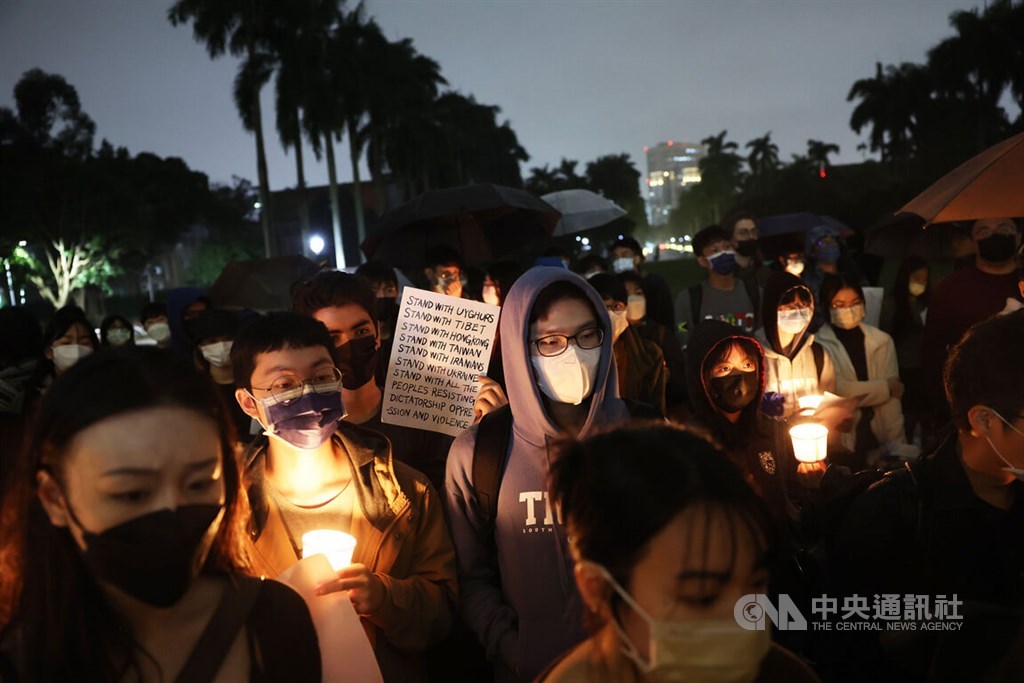 Yang Kang (楊剛), a graduate student at Hsinchu-based National Tsing Hua University, said the ongoing protests in China could open a door to mutual understanding between Taiwanese and Chinese people.
"People from Taiwan can share their experiences in achieving democratization with those from China as friends rather than fellow citizens," said Yang, who is also a researcher at the Taipei-based rights group, Covenants Watch.
He argued that a staunch supporter of Taiwan independence who does not care about human rights in China should also champion Chinese protesters, as they might be able to challenge the leadership of the Chinese Communist Party.
Taiwan can provide support and assistance outside the framework of China's nationalism and imperialism, according to Yang.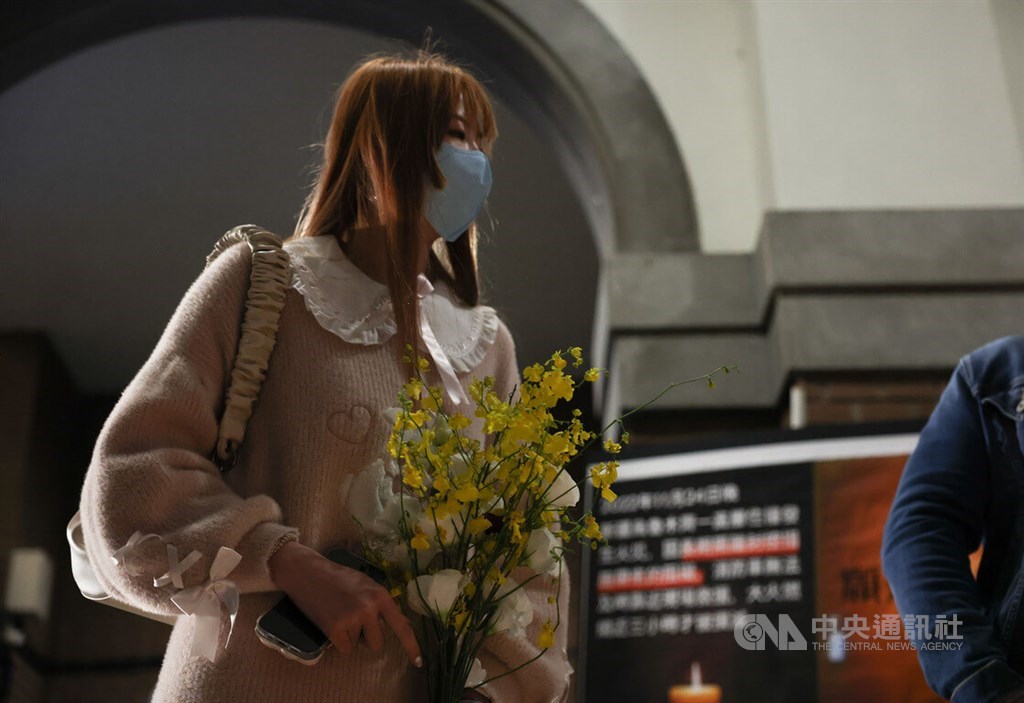 Terrence Law (羅子維), a former student at the Chinese University of Hong Kong, acknowledged hesitancy in standing up for Chinese protesters, as many of them are believed to have been indifferent to or even disapproved of the 2019 pro-democracy protests in Hong Kong.
However, Law, who claimed to have been forced to come to Taiwan out of a fear of being targeted by the Hong Kong authorities over his involvement in the 2019 protests, said in the face of authoritarian regimes, all those who are oppressed are allies.
"Before becoming a Hongkonger I am a human being; as a human being, I cannot remain silent when seeing people fight against tyranny at the risk of their own safety," Law added.
Law went on to say that if the Chinese people wished to join the democratic alliance and support Hong Kong's pursuit of democracy and freedom, they should be accepted and treated as allies. 
The ongoing unrest in several Chinese cities follows a protest in China's Urumqi, where strict lockdown rules are believed to have delayed the authorities' response to a fire that engulfed a residential building and subsequently led to the death of 10 people.
Zhou, who is now based in the U.S., said an authoritarian China is a "tumor" to the democratic world and universal values and poses a threat to Taiwan, Hong Kong, and even the U.S.
Only when China becomes a free society can it contribute to global peace and prosperity, Zhou added.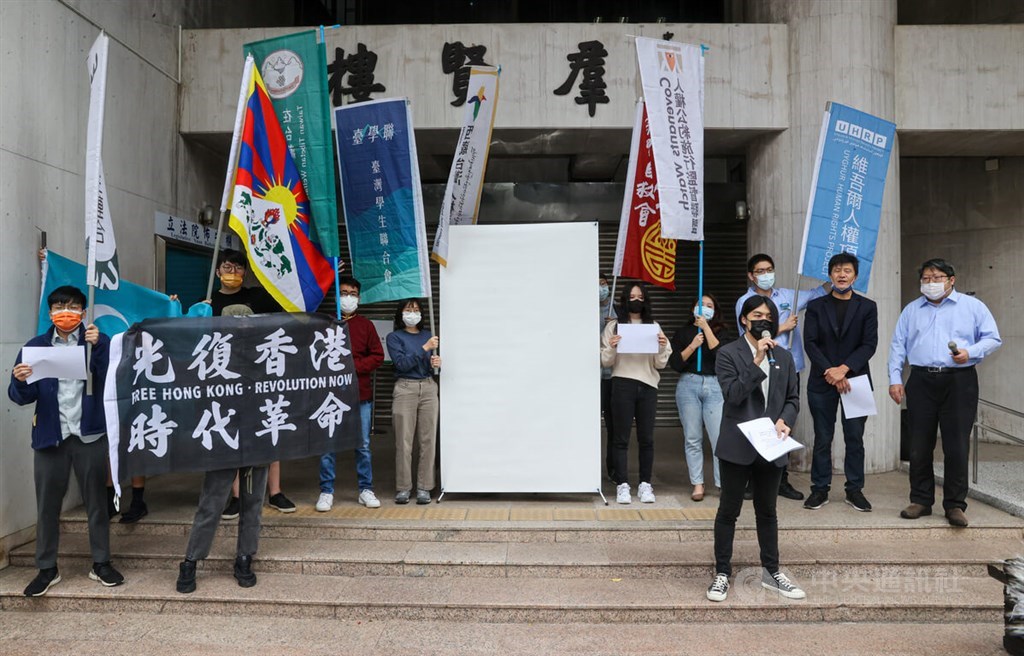 At a separate gathering held on the campus of National Taiwan University on Wednesday evening, more than 100 students came together to express their support for Chinese protesters.
NTU student Vivian Chen said freedom-loving people in Taiwan should stand in solidarity with Chinese protesters even though both sides might not share similar national imagination, life experience, or expectations of an ideal life.
Chen argued that collective action could bring about change in people's perceptions and that those protesters might begin to accept new values.
"I am Taiwanese. I support Taiwan independence, and I support China's protests," she said.