ELECTIONS 2022
/
Voters 'taught DPP a lesson' but don't necessarily support KMT: Wang Dan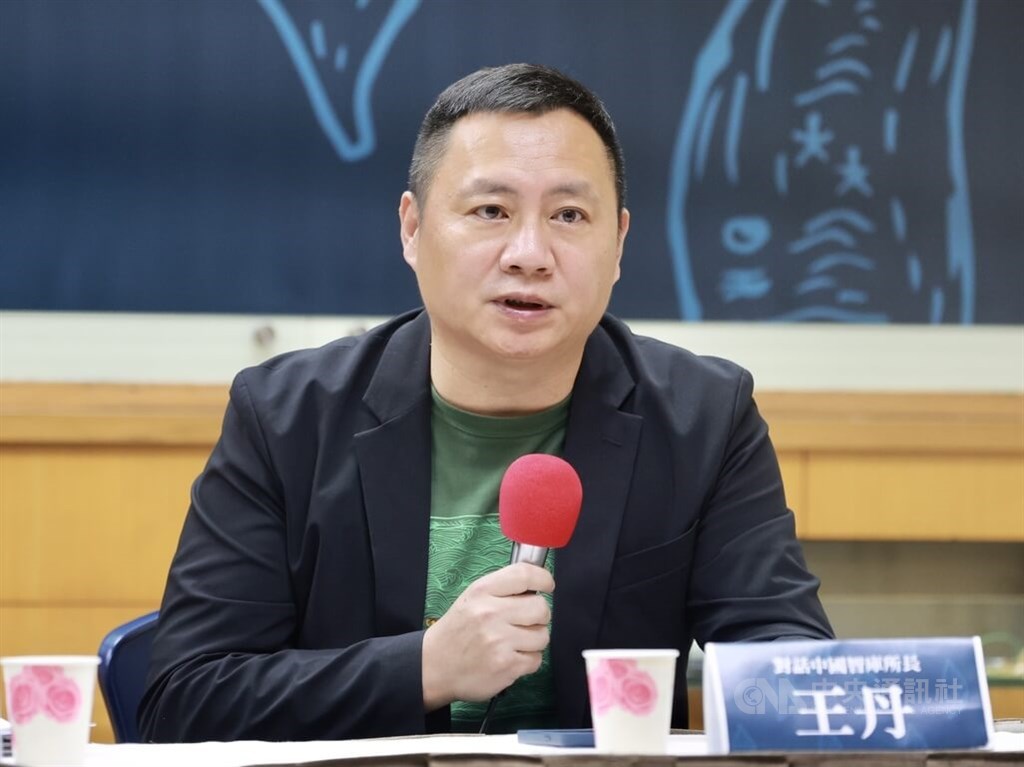 Taipei, Nov. 27 (CNA) A renowned Chinese dissident on Sunday said the ruling Democratic Progressive Party's (DPP) major setback in Saturday's 9-in-1 elections did not mean that voters were supporting the main opposition Kuomintang (KMT) or ditching the government's "counter-Beijing" strategy.
Wang Dan (王丹), a prominent student leader in the 1989 Democracy Movement in Beijing, said Saturday's local elections, which saw the DPP win only five of 21 cities and counties in Taiwan, did not come as a total surprise as it was largely consistent with pre-electoral opinion polls.
It is normal that ruling parties in democratic countries almost always lose seats in midterm elections, with voters more likely to cast ballots to support opposition parties while expressing disappointment with the ruling administration or the economy, he said.
Wang said there had been claims on the internet prior to the 9-in-1 elections that voters wanted to "teach the DPP a lesson."
"I would say that voters should always teach any ruling party a lesson with their ballots, but I don't think the outcome of Saturday elections means Taiwanese voters now prefer the KMT over the DPP," Wang added.
Wang also said some foreign media reports were now reporting that President Tsai Ing-wen (蔡英文) and her DPP had failed to link the local elections for mayors, county chiefs and local councilors to the nation's China policy despite stressing that voting for the DPP was a confidence vote in support of Taiwan's defense against Chinese aggression.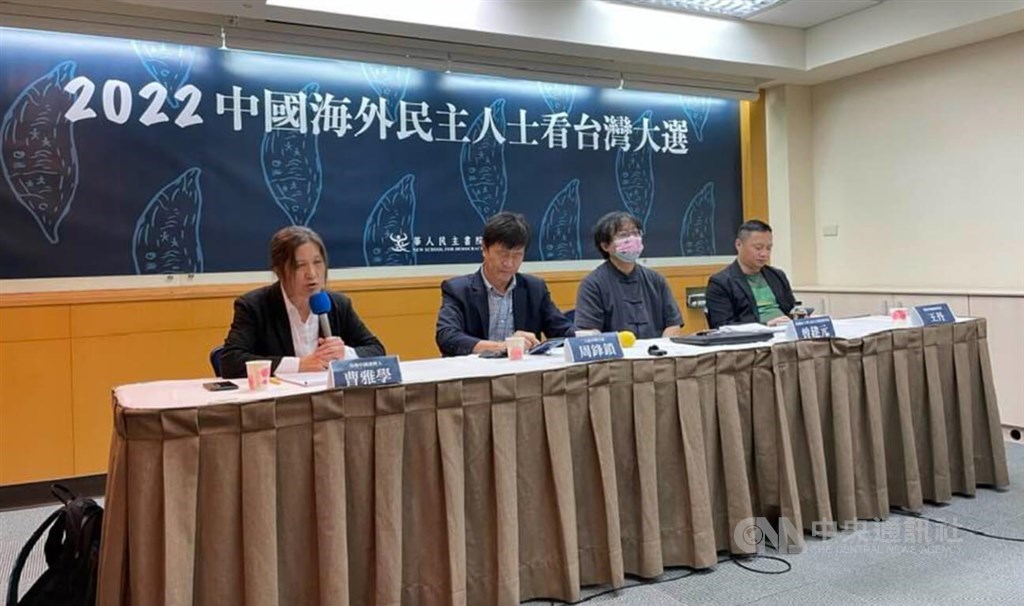 Wang, however, said he believed this implication was an "apparent misinterpretation" as the 9-in-1 elections only deal with domestic issues and have a limited connection with the nation's China policy.
With the 2024 presidential election only a little more than one year away, Wang said the China issue would again take center stage soon.
Wang made the remarks during a Taipei press event where he was joined by a group of ethnic Chinese scholars and experts who were visiting Taiwan for 10 days to observe the 9-in-1 elections.
Speaking during the press event, Yaxue Cao (曹雅學), founder of human rights web site China Change, and one of the ethnic Chinese scholars in the election observation group, strongly praised Taiwan's 9-in-1 elections.
Cao, who is currently based in the United States, said the U.S. government should learn from Taiwan's experience in holding nationwide elections if the former wishes to restore Americans' trust in its election and democratic system.
During her 10-day-trip, Cao said she found it worrisome that some local candidates were proposing that Taiwan should engage in dialogue with China to promote cross-strait peace and prevent war.
She said that was an "obvious lie" because she believed Beijing would never engage in dialogue with Taipei and these remarks were like "giving Taiwanese anesthetic" instead of preparing themselves for the hard truth.
"There is no room for dialogue with China and Taiwanese should not believe in such an illusion concerning China anymore," she said. Instead, Taiwanese should be prepared for an upcoming Chinese invasion, which she believed would happen in the next two years.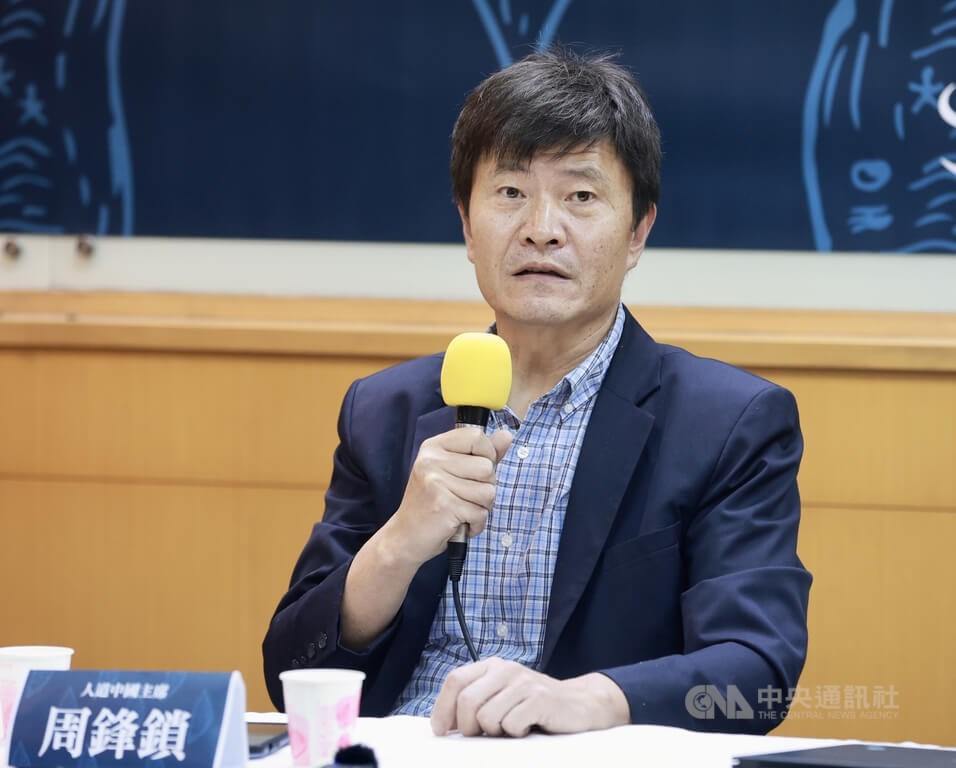 The election observation group is visiting Taiwan under the auspices of the New School for Democracy, an organization which aims to promote democratic development in Chinese societies.
The press event was held a day after Tsai resigned as chairwoman of the DPP on Saturday night after the ruling party suffered a major electoral defeat, keeping only five of 21 cities and counties in Taiwan in the nationwide local elections held earlier in the day.
The ruling DPP was originally hoping to achieve a better result than in the 2018 local elections, when it secured only six mayoral and county magistrate seats while losing 15 others to the main opposition KMT.
The KMT, meanwhile, was aiming to add more cities and counties to those it already controlled, with the upstart Taiwan People's Party (TPP), led by Taipei Mayor Ko Wen-je (柯文哲), stepping up its campaigning for two mayoral candidates who it was backing.
Saturday's local government elections, however, ultimately saw the DPP retaining only four southern cities and counties -- Chiayi County, Tainan, Kaohsiung, and Pingtung County -- while gaining one, the offshore county of Penghu.
On the other hand, the KMT clinched 13 cities and counties, including four of the six special municipalities -- the capital city of Taipei, New Taipei, Taoyuan, and Taichung.
The TPP, meanwhile, took Hsinchu City, while Miaoli County and offshore Kinmen County went to two independent candidates who are former KMT members.
The election results were considered by many to be a major boost for the KMT's ambitions to take back the presidency in 2024 with its chair Eric Chu (朱立倫), who is in charge of nominating mayoral and magisterial candidates, one of the party's potential presidential candidates.
View All