Culture Minister discusses Taiwan-France exchanges with French senator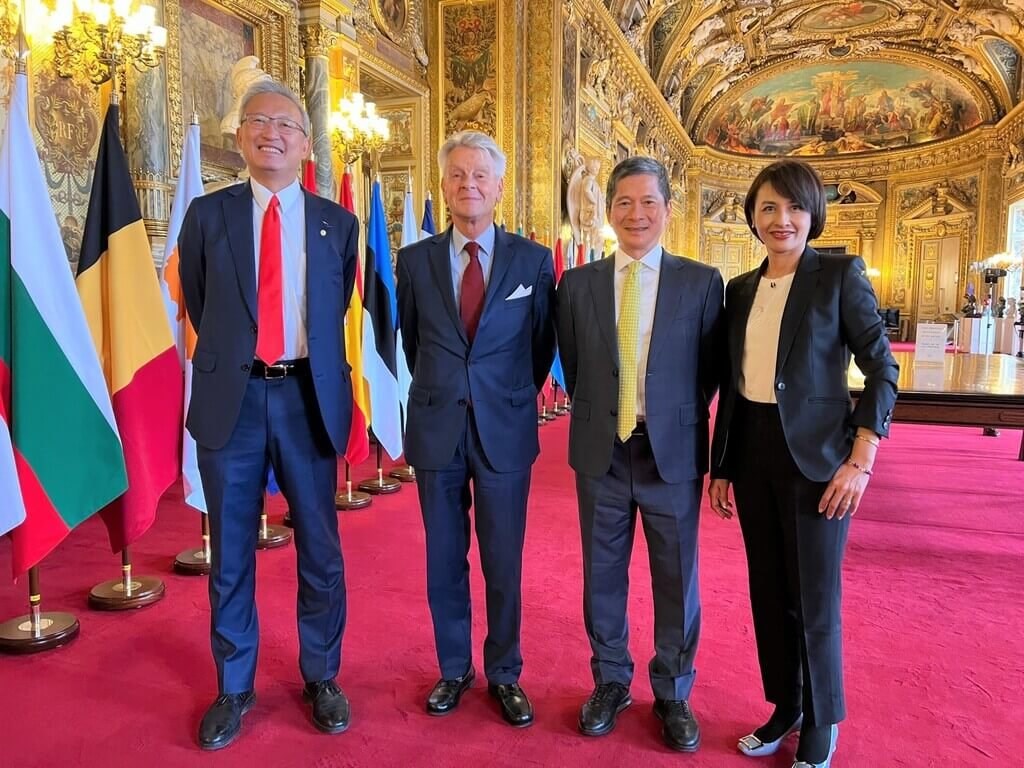 Taipei, June 20 (CNA) Culture Minister Lee Yung-te (李永得) on Monday met with the head of the French Senate's Taiwan Friendship Group Alain Richard to discuss strengthening bilateral relations as part of a visit to the French capital.
Lee and Richard talked about cultural exchanges between Taiwan and France, and also touched on higher education and academic research, the Ministry of Culture said in a press release.
During his tour of the French Senate, Lee said France is known internationally for advocating freedom, while Taiwan is a country that has the greatest academic and creative freedom in the Chinese-speaking world.
As both countries share the common value of freedom of thought, Lee said it is possible to build a strong relationship based on trust, expanding cooperation in education and culture.
Meanwhile, Richard also expressed concerns the international community currently has relating to Taiwan, adding that in the face of globalization, countries have begun to realize that there are risks in relying too much on those who are untrustworthy.
The French senator nevertheless believes Taiwan will be able to exert greater influence internationally as a result of its excellent performance, and help drive the development of the global economy in future.
Following the COVID-19 pandemic and Russian aggression against Ukraine, the driving force of international politics has changed, Lee said, adding that countries around the world have begun prioritizing "social values" and are therefore particularly concerned about the situation in Taiwan.
Faced with the growing threat posed by China, Taiwan continues to look forward to support from like-minded democratic countries around the world, Lee said.
The culture minister began his eight-day European tour in Germany on June 13 before traveling to the Czech Republic and France.