Taiwan donates US$250,000 to help Ukrainian refugees in Slovakia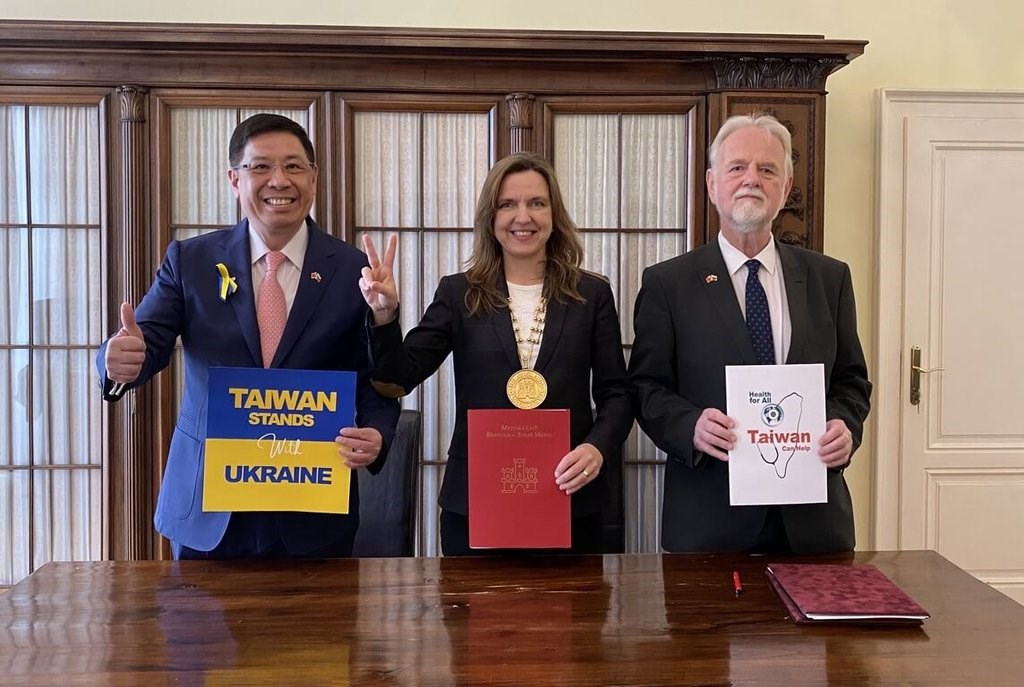 Berlin, April 19 (CNA) Taiwan has donated US$250,000 to the old town of Slovakia's capital city to help settle Ukrainian refugees who arrived following Russia's invasion of their country.
Taiwan's representative to Slovakia, Lee Nan-yang (李南陽), presented the funds on Tuesday to Zuzana Aufrichtová, the mayor of Staré Mesto in the capital Bratislava.
Aufrichtová said about 2,000 Ukrainian refugees cross into Slovakia on average per day, with many arriving in Bratislava hoping to find work, and Taiwan's timely contribution will help support the town's humanitarian relief effort.
Lee said Taiwan's government was very concerned about the plight of Ukrainian refugees and was happy to help with the resettlement and integration of the refugees in Slovakia.
Peter Osuský, deputy chairman of the Slovak parliament's Foreign Affairs Committee and chairman of the parliament's Slovakia-Taiwan Friendship Group, also attended the ceremony.