FEATURE
/
Amid Ukraine crisis, Taiwanese call for rethink of mandatory military training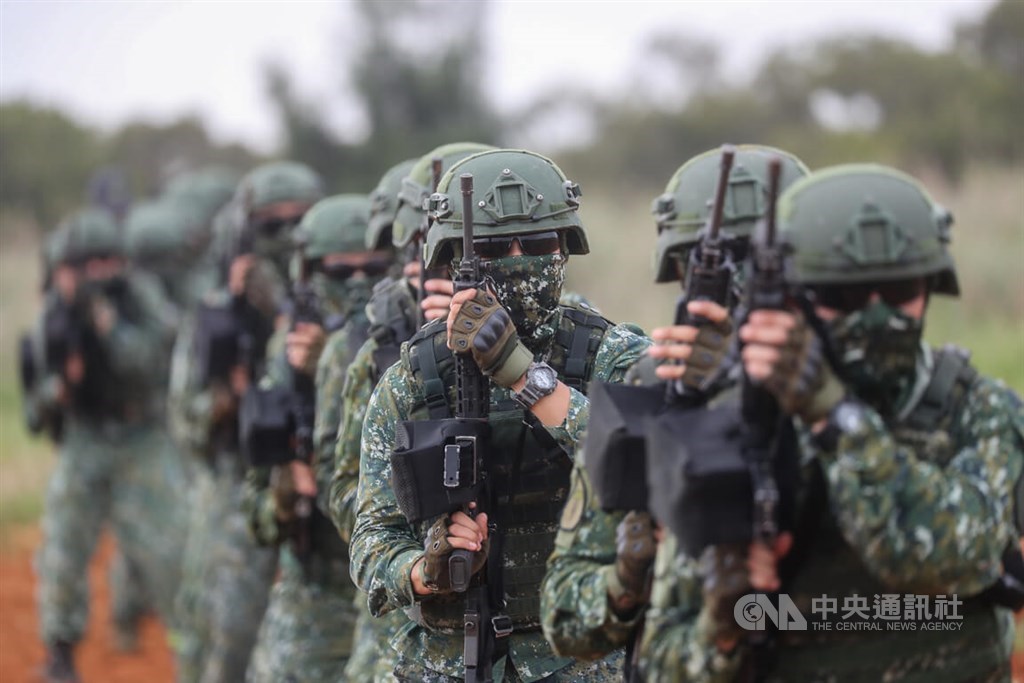 By Joseph Yeh, CNA staff reporter
Ukraine's recent wholesale mobilization to ward off a Russian invasion has seen a once-reluctant public in Taiwan warm to the idea of a return of 12 months' training for military conscripts.
A survey conducted by the Taiwanese Public Opinion Foundation released on March 22 showed that 75.9 percent of respondents believed mandatory service should be lengthened to one year to shore up the country's ability to deter Chinese aggression.
The survey's results are consistent with other similar polls conducted in Taiwan after Russia began an invasion of Ukraine in late February, that indicate strong support for extending compulsory military service beyond the current four months.
Currently, all eligible males are only required to spend four months as conscripts: five weeks of boot camp followed by 11 weeks of specialized training with field units.
Although successive governments have shortened the length of mandatory service, the political climate appears to be shifting.
On March 23, Taiwan's defense chief Chiu Kuo-cheng (邱國正) described the current length of mandatory service as "inadequate," and told the Legislative Yuan his ministry would report on whether or not to extend conscription before the end of the year.
This sentiment has also been echoed by lawmakers from across the political spectrum.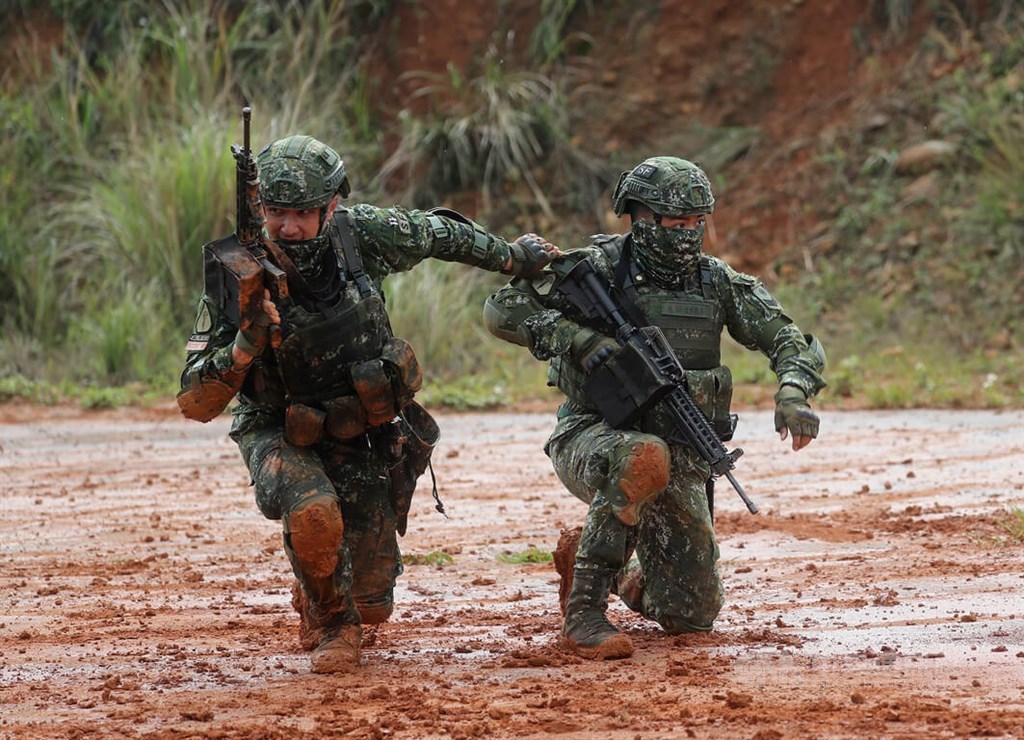 New Power Party (NPP) Legislator Chiu Hsien-chih (邱顯智) has previously warned that the nation's dwindling birthrate could mean the military is only able to call upon around 56,000 conscripts by the year 2039.
Because of this, Ming Lin, an engineer from New Taipei, believes that it is critical to extend military service to one year to ensure that Taiwan has enough troops in place to fend off a potential Chinese attack.
"In fact, women should also serve one year of military service because when a war breaks out, a lot of people will be needed both on the frontline as well as in supporting and supply units," the 37-year-old, who served as a platoon leader in Yilan during his one-year compulsory service, told CNA.
Yet amid the clamor for extended service, Russia, rather than Ukraine may provide a more pertinent lesson for Taiwan.
According to reports, Moscow's poorly trained, unmotivated, and underequipped conscripts have floundered when thrown into combat, racking up scores of losses both in men and equipment. The required service period for these recruits is 12 months.
Length not the only issue
Alain Chen, a 38-year-old media worker in Taiwan, who served in the Navy during his one-year-three-month compulsory service, called the current training for conscripts in Taiwan a "glorified summer camp."
Chen gave the example of a 22-year-old colleague of his who spent four months on the island of Matzu, a frontline posting just 9 kilometers from China's Fujian Province. "It was more like a tourist trip than an actual military training session."
A common refrain is that extending the length of service is futile if the military continues to equip conscripts with antique rifles and train them in outdated tactics and strategies.
An increase from four to 12 months is "only meaningful provided conscripts receive the right training, as well as the weapons and equipment suitable for the demands of modern warfare," according to Eddie Chuang, a 44-year-old New Taipei resident who served nearly two years as a conscript in the Taoyuan-based Armored Brigade.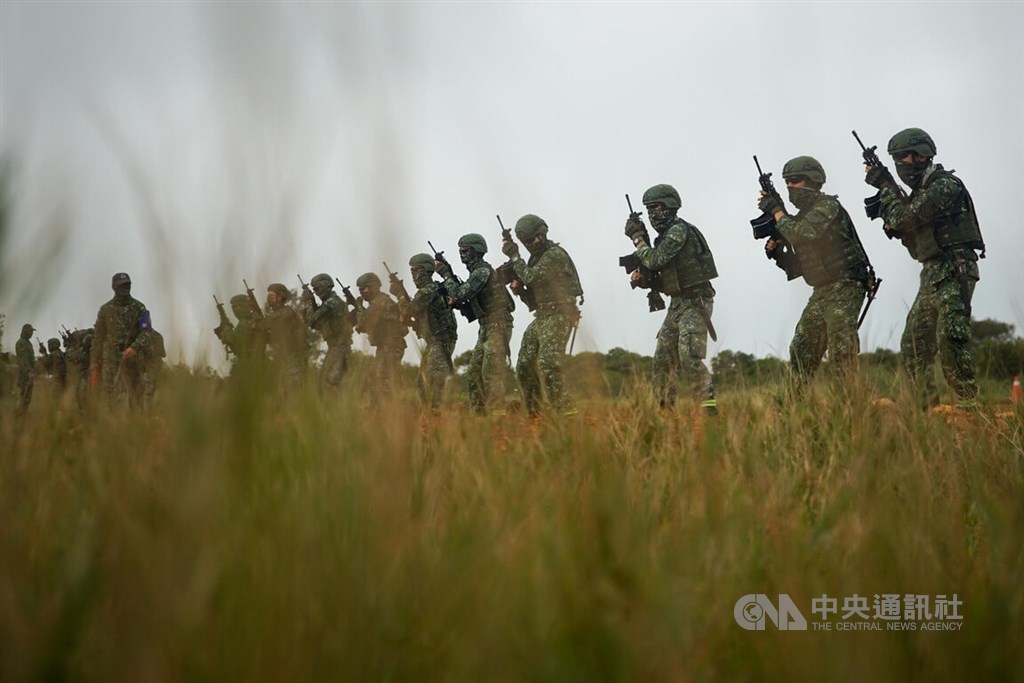 Twenty-five-year-old graduate student Ian Lin told CNA that if the military was serious about boosting the combat readiness of conscripts, it should first conduct a full-scale reform of the existing training programs.
Lin, the recipient of an educational deferment, said many of his schoolmates didn't think their four months of service was well-spent. "Most of the time during the four months, they were simply goofing off and doing nothing. Little time was spent in actual military training."
Despite such criticism, poll results show that even young Taiwanese citizens -- those expected to be directly affected by an extension of compulsory military service -- are backing an extension.
The aforementioned Taiwanese Public Opinion Foundation poll, which surveyed 1,077 adults aged 20 and over, showed that among the 20-24 age group -- a majority of 56 percent supports an extension, compared to only 26 percent that opposes it.
Proposed reforms
"You cannot expect conscripts to be capable of doing everything by just completing months-long of training," says Chieh Chung (揭仲), an associate research fellow with the National Policy Foundation in Taipei.
Currently, after completing five weeks of basic training, conscripts' next destination is decided by lottery.
Chieh believes that the military should instead first decide which field unit each conscript will be heading to at the beginning of training to give them the opportunity to specialize in particular combat roles.
Retired Army general Yu Pei-chen (于北辰), for one, said he believed that the existing four-month training is enough so long as the country improves training for reservists, which was most recently doubled from one to two weeks a year.
"Taiwan's defense capabilities will not see a major boost even if you find an extra 100,000 conscripts to join the military," he said in a recent Facebook post, adding that "a larger number of troops does not necessarily make the armed forces stronger."
He said that Taiwan's ambition to rely solely on its around 180,000 professional soldiers for frontline operations, with conscripts playing a support role, could work if there is enough manpower to utilize the armed forces' advanced weapons systems.
"You won't ask a conscript to operate a tank or missile system, should a war breaks out," he said.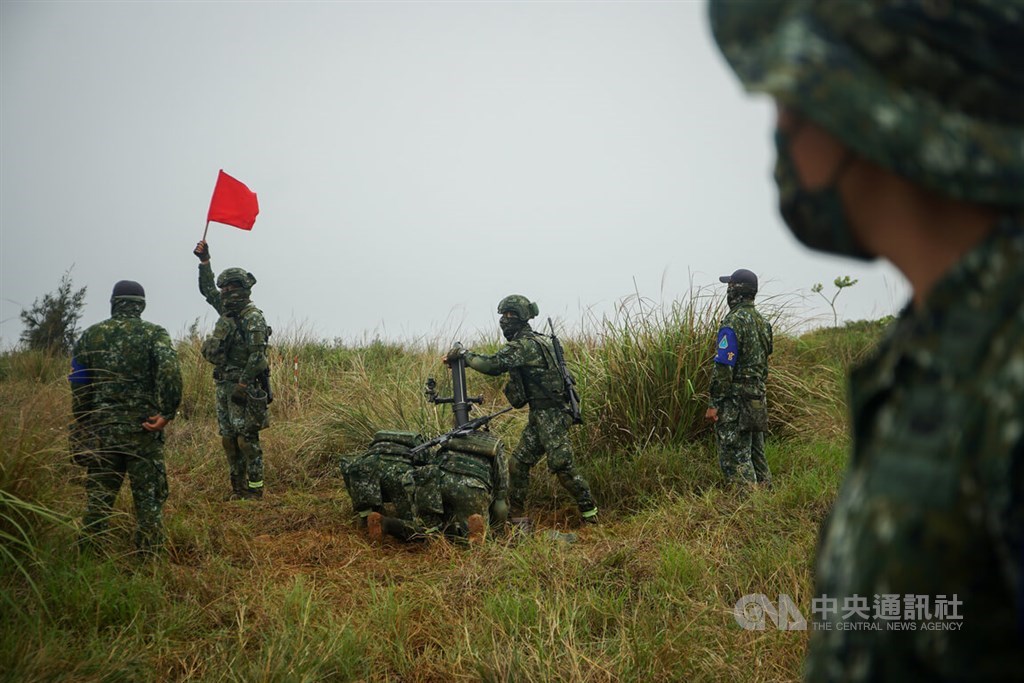 According to Yu, with the radical shift in the international landscape over the years, Taiwan's armed forces no longer see "retaking China" as its main goal, but fending off an invasion.
As today's technology and equipment are highly professionalized, Taiwan, which maintained a standing army of 600,000 troops in the immediate aftermath of the retreat from mainland China in 1949, can now create a much stronger defensive force using significantly fewer soldiers, he noted.
According to Chieh, the Ministry of National Defense would need to significantly increase the amount it currently spends on personnel costs should the government opt for a longer mandatory service.
Such a change would increase the allocation to manpower costs to over 50 percent of the ministry's total budget, something which is at odds with a decade of cost-cutting designed to free up funds for more advanced weaponry.
All in all, Chieh said the MND needs to take all factors into consideration and come up with a comprehensive list of contingencies in its report so that the central government can make an informed final decision.
Enditem/ASG
View All