Women's rights group criticizes gender imbalance of new Cabinet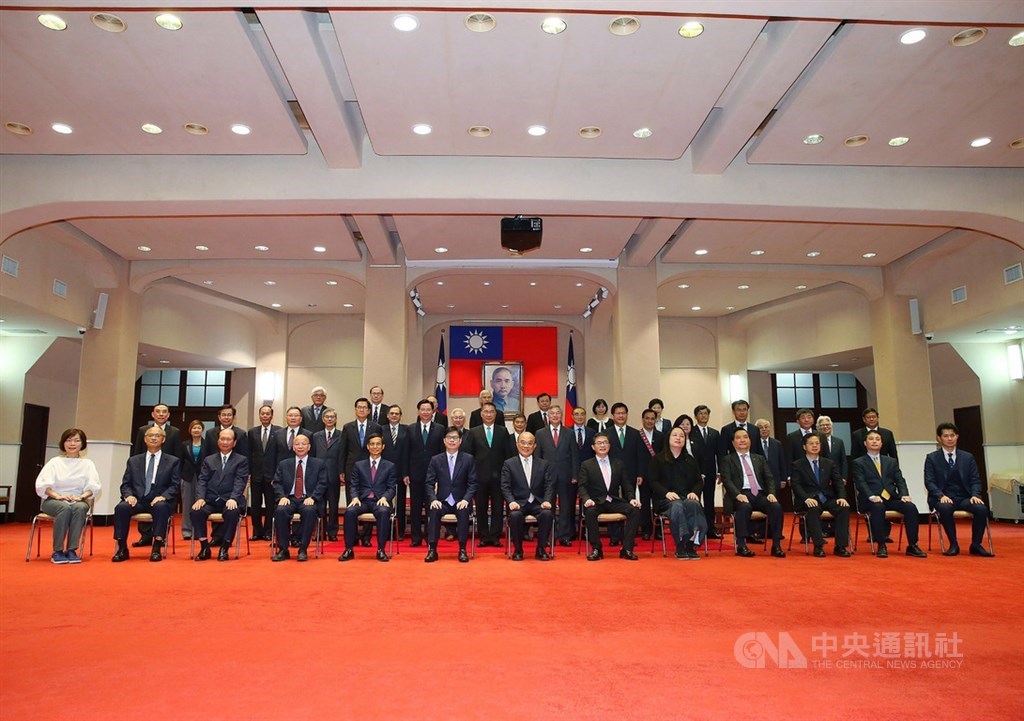 Taipei, May 19 (CNA) The Executive Yuan's new Cabinet was heavily criticized by a women's rights group on Tuesday, which pointed out that only two of the 42 officials were women.
Minister of Labor Hsu Ming-chun (許銘春) and Fair Trade Commission Chairperson Huang Mei-ying (黃美瑛) are the only women in the new ministerial lineup, meaning that women make up a mere 4.76 percent of the Cabinet, the Awakening Foundation said.
It is the largest Cabinet gender disparity that Taiwan has seen in 30 years, the foundation said, with the percentage of female officials lower than that seen in even Premier Lee Huan's (李煥) Cabinet from 1989-1990.
In Lee's 20-person Cabinet, there was only one woman, or 5 percent of the total.
The Awakening Foundation strongly condemned the gender imbalance, which it says shows that President Tsai Ing-wen (蔡英文) has failed to fulfill her promises and reflect on her missteps in the past.
When Tsai was first sworn in four years ago, women were appointed to only 10 percent of ministerial posts, a percentage lower than any of former President Ma Ying-jeou's (馬英九) Cabinets, according to the foundation.
When women's rights groups protested at the time against the gender disparity, Tsai said that in future appointments, they would "try to make up for their current shortcomings," but the even lower percentage of female ministers this time shows that it was an empty promise, the foundation said.
The foundation also pointed out that in January, 47 women were elected to the Legislative Yuan, accounting for 41.59 percent of the total.
"This shows that public opinion in Taiwan highly supports women participating in public policy decisions," the foundation said.
To rectify the Cabinet's gender disparity, the foundation urged Premier Su Tseng-chang (蘇貞昌) to make concrete efforts to advance gender equality in Taiwan.