Controversial KMT legislator-at-large elect vows loyalty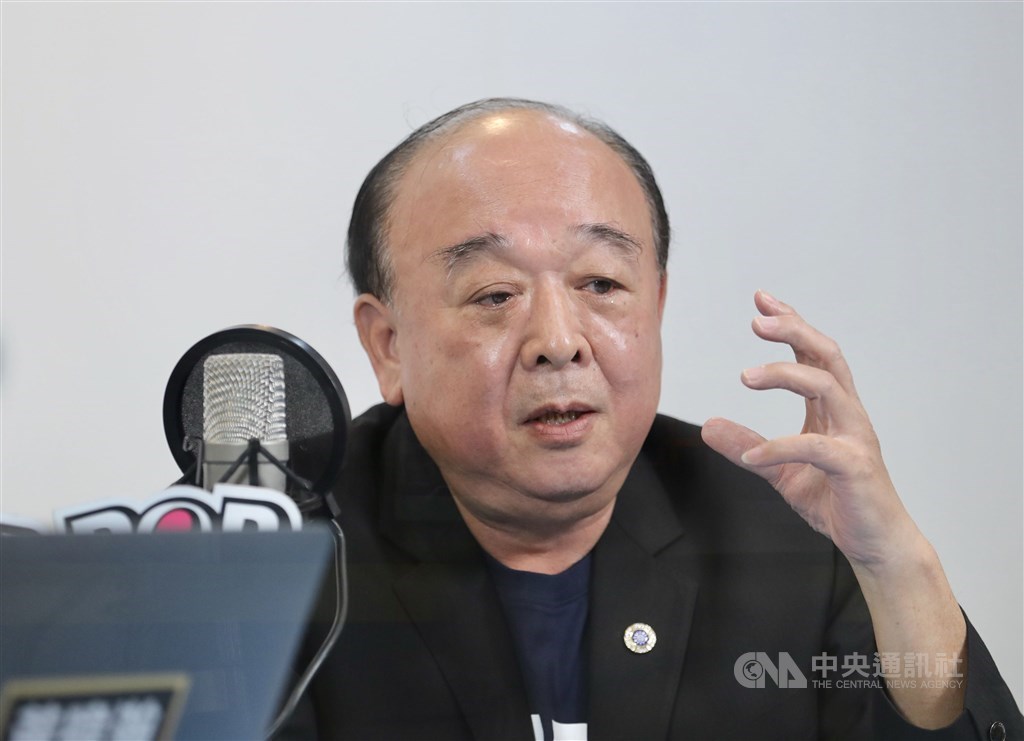 Taipei, Jan. 15 (CNA) Controversial Kuomintang (KMT) legislator-at-large elect Wu Sz-huai (吳斯懷), pledged that he would be willing to spend the rest of his life in jail if he is found to have leaked information to China after entering the Legislature.
"If that happens, put me behind bars until I die," he said Tuesday in an interview with Radio Free Asia in response to calls that he quit the Legislature for the good of the KMT, following the party's landslide defeat in Saturday's presidential and legislative polls.
Wu was frank about his support for Taiwan's unification with China, arguing that his support for unification in no way conflicts with his anti-communist position and stressed that Taiwan needs to be ready to deter an invasion from China before eventual unification can be achieved.
"It takes two to tango, but the DPP is unable to move a step forward or back," he said, adding that maintaining peace across the Taiwan Strait is the top priority for both sides and that promoting Taiwan independence cannot be tolerated.
Wu, a retired army major general was harshly criticized throughout the election campaign for attending a 2016 event in China to mark the 150th birthday of Sun Yat-sen (孫逸仙), founding father of the Republic of China, and standing up to sing the Chinese national anthem.
Despite public misgivings about Wu, the KMT refused to drop him from its legislator-at-large list, placing him fourth, which many have since suggested cost the party votes in the elections.
Although the KMT lost the presidential poll by a landslide, it took 13 legislator-at-large seats in the legislative election, the same as the ruling Democratic Progressive Party.
This means that Wu currently has a seat in the new Legislature, triggering an outcry from several KMT lawmakers who demanded he stand down and that party chairman Wu Den-yih (吳敦義), who was in 14th spot on the party list, resign both the chairmanship and his legislators-at-large position. That would allow KMT Tainan City Councilor Hsieh Lung-chieh (謝龍介), who is 15th on the list, to take up the post.
KMT Taipei City Councilor Lo Chih-chiang (羅智強) was one of the party's younger generation who called on Wu Sz-huai to quit the Legislature for the sake of the party's future.
"If Wu (Sz-huai ) remains in the Legislature, the party will be unable to get rid of the burden he represents for the next four years," Lo said.
Commenting on calls that he should quit his legislative post, Wu Sz-huai said he would do so with no complaints if it would help the KMT and the party agrees.
"I've heard their voices and I respect them. Although the KMT is a century-old political party, it still upholds its tradition of listening to different views," he said.
Turning to those who urged him to quit the Legislature, Wu Sz-huai said it is no good passing the buck and blaming the party's electoral failure on chairman Wu or him.
Wu Sz-huai also urged Beijing to alter its policy toward Taiwan by reducing fear and uncertainty among Taiwan's youth. Beijing should discard its "carrot or stick" approach, he suggested.