Vice President raises concerns about religious crackdown in China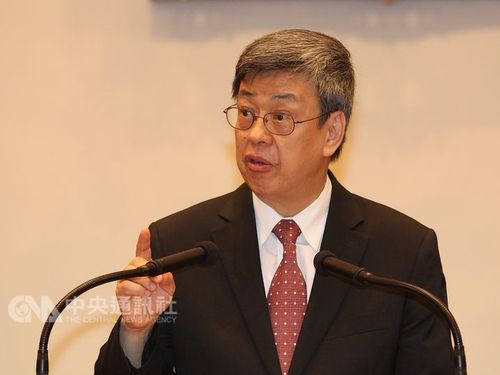 Taipei, Jan. 9 (CNA) Vice President Chen Chien-jen (陳建仁) met with a visiting delegation from the Italian parliament on Wednesday during which he expressed concern over human rights and religious persecution in China.
In his meeting with Marco Di Maio, Vito De Filippo and Nicola Carè, Chen noted that since the Holy See and Beijing signed a Provisional Agreement last September, China has stepped up its persecution of religious figures.
Foreign media have condemned China's human rights violations, the UN Human Rights Council has publicly urged Beijing to ensure freedom of religion, while U.S. lawmakers plan to introduce a bill imposing sanctions on Chinese officials responsible for the crackdown on religious freedom, added Chen.
In contrast, Taiwan has ratified nine major human rights conventions from the United Nations and conducts regular reviews to monitor their implementation, said Chen.
Taiwan is one of the leading country in Asia when it comes to human rights protection, he added.
Chen also expressed his gratitude to Marco Di Maio, Vice President of the Italy-Taiwan Parliamentary Friendship Group, for his role in promoting the Agreement for Avoidance of Double Taxation between Taiwan and Italy.
In recent years, relations between Taiwan and Italy in the fields of economics, trade, culture, science and technology have expanded, Chen pointed out.
He also expressed hope that Taiwan's cooperative and friendly relations with Italy will continue and that both sides benefit from the relationship.
Chen said Italy is Taiwan's fifth-largest trade partner in Europe. In 2017, bilateral trade was US$4.6 billion.
The delegation arrived in Taiwn Jan. 8 for a five-day visit. During their stay, the Italian lawmakers will meet with Deputy Legislative Speaker Tsai Chi-chang (蔡其昌) and visit the Ministry of Foreign Affairs and Mainland Affairs Council.