MOFA downplays report on posting of military police in U.S.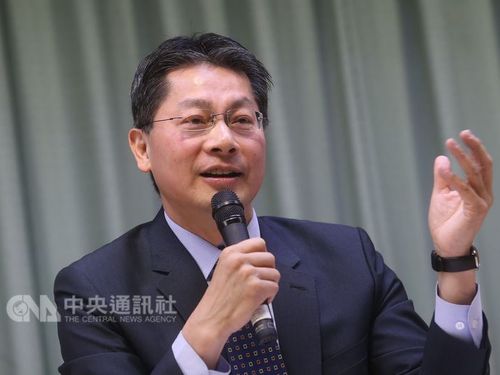 Taipei, July. 29 (CNA) The Ministry of Foreign Affairs (MOFA) on Sunday downplayed a local media report that Taiwan has asked to resume stationing military police at its representative office and Twin Oaks Estate in Washington D.C.
The Chinese-language Liberty Times ran a front page story Sunday, saying that the U.S. has informed Taiwan's national security officials that a small contingent of U.S. Marines will be posted in the U.S. de facto embassy's new compound in Neihu this September.
An unnamed senior government official told the daily that "based on reciprocity" the military hopes to resume stationing military police at the Taipei Economic and Cultural Representative Office and at its Twin Oaks residence in Washington D.C. to show that military cooperation and exchanges between Taiwan and the US have entered a new phase.
Asked to comment, MOFA spokesman Andrew Lee (李憲章) said that Taiwan's representative office and the Twin Oaks Estate, the former ROC Embassy until diplomatic ties with the U.S. were severed in 1979, used to be guarded by ROC military police. The estate is owned by the Taiwan government and used for official functions.
However, following efforts by Taiwan's defense ministry to downsize beginning in 2003, the military police stationed at the two sites were removed, according to Lee.
In other words, Taiwan's decision to withdraw military police from its properties in the U.S. had nothing to do with reciprocity.
Lee did not indicate whether Taiwan has asked the U.S for permission to post military personal at its facilities.
The spokesman stressed that the government considers the security of its overseas offices to be of the utmost importance and staff work closely with local law enforcement on security matters.
According to local media reports, military police continued to be stationed at the office and at Twin Oaks Estate following the severing of diplomatic ties between the ROC and the U.S. in 1979.
In 2004, the last five military police officers were withdrawn and since then, Taiwan has hired local security personnel to guard the two locations, reports said.