Longest running music festival celebrating press freedom held in Taipei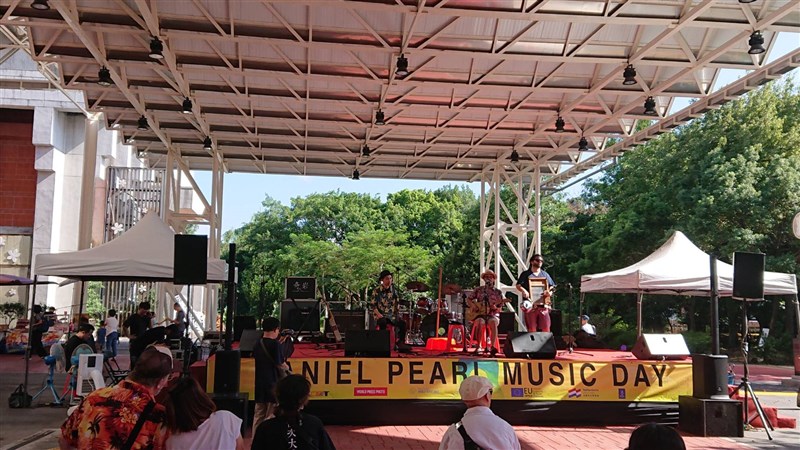 Taipei, Sept. 30 (CNA) The 2023 Daniel Pearl World Music Day, commemorating late Wall Street Journal journalist Daniel Pearl who was murdered by terrorists while on assignment in 2002, took place at Taipei's Hakka Cultural Park on Saturday.
This year's event was its 22nd edition, organized by the Reporters without Borders (RSF), with the support from the Netherlands Office Taipei and the European Economic and Trade Office.
Alongside the music event was a special showcase of the 2023 World Press Photo Exhibition from the Netherlands that is slated to take place in Taipei in late October as part of the exhibition's world tour.
Dutch Representative Guido Tielman opened the festival, saying it was wonderful for the office to support an event promoting press freedom "where music, photography, and community collide."
He closed his speech with the words of the famous rock icon Neil Young: "Keep on rockin' in the free world."
Cedric Alviani, East Asia Bureau Director of Reporters without Borders, said the festival celebrated human rights and universal friendship with music, which he said was "the best way to communicate between people."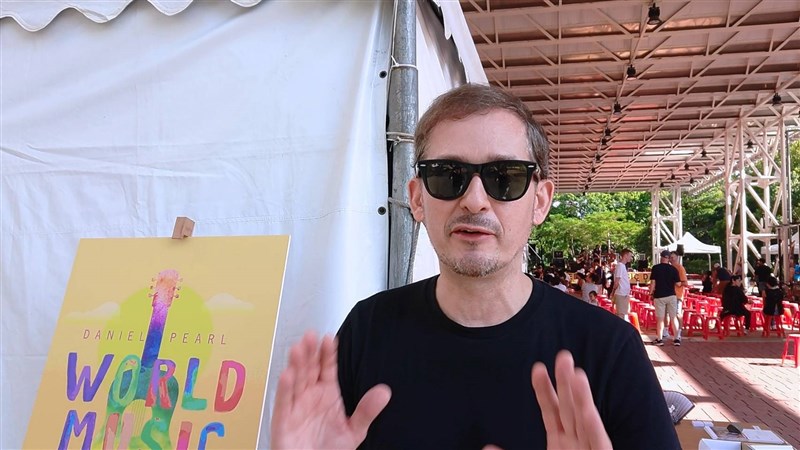 "It's very important for this event to keep existing in the coming years," Alviani said.
He added that while RSF has been a sponsor for many years, this was the first year that the group co-organized the event with the original organizer Sean Scanlan.
Scanlan said his sister helped Daniel's parents Ruth and Judea Pearl organize the very first music event in commemoration of Daniel Pearl in Los Angeles in 2002. He soon started the first edition in Taiwan.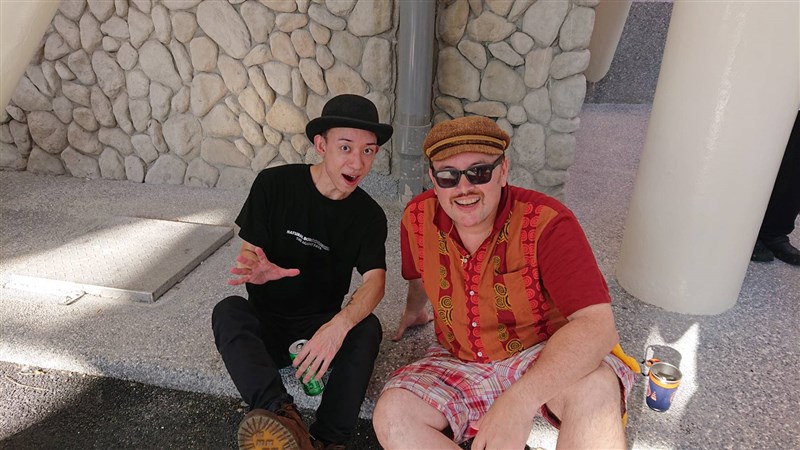 Also at the event was Taiwan Stands With Ukraine, a group of volunteers including not only Ukrainians in Taiwan but also European and Taiwanese people, who have been voicing support in Taiwan for Ukraine since the war started.
Alex Khomenko, a volunteer of the group, said they were invited by the organizers to set up their stall at the event.
As the event and RSF's objective is to ensure press freedom, "the reason why we're here is because Ukrainian freedom and freedom of all people in Ukraine are under attack from Russia," he said.
Daniel's father Judea Pearl also made a shout out on social media platform X (formerly known as Twitter), calling on those who plan to be in Taipei on Saturday to take part in the concert. Last year, he also tweeted about the event and said, "Don't be intimidated by the military exercises and other dark clouds over Taiwan."
This year's festival featured the following bands: Higher Rootz, Motaharu, Osmoz, Dave Chen and Friends, Yoshi Ozaki, and Last minute Latin Band. The event is also the longest continually running outdoor music festival in Taiwan.
(By Alison Hsiao) Editem/cs