FEATURE
/
Taiwan wheel cakes photobomb social media in Paris with photogenic deliciousness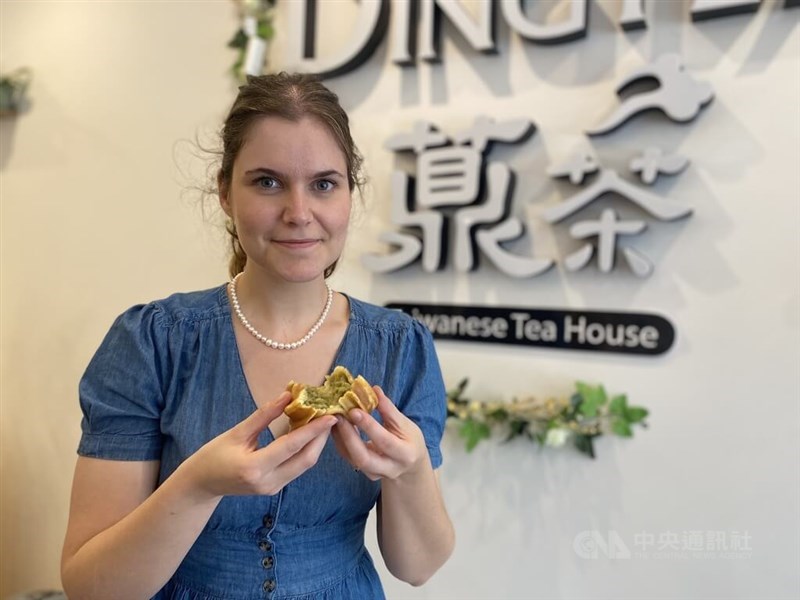 By Judy Tseng and James Lo, CNA staff reporter and writer
In recent months, pictures of wheel cakes, a popular pastry in Taiwan, have been plastered all over the social media of Paris-based influencers and members of the French general public alike.
Although wheel cakes evolved from Japanese pastry imagawayaki, passed down to Taiwan during 50 years of colonization, the circular batter bread has since taken on a unique local identity of its own.
Like their Japanese counterpart, wheel cakes have a texture similar to that of a Western pancake and can be enjoyed as either a sweet dessert or savory snack depending on the filling.
Other than having a special place in the hearts of Taiwanese, the versatility of wheel cakes have also helped them find favor in many other nations.
After being branded "Taiwanese UFO pancakes" by Vietnamese entrepreneur Tran Thi Thu Hang and taking Vietnam by storm, wheel cakes have since made it as far as the European food Mecca of France.
Prestigious French daily newspaper Le Monde led the reporting on the rising visibility and popularity of the snacks nationwide, following in the wake of bubble tea as the next Taiwanese snack fad.
Childhood Aroma
"Wheel cakes are a tradition after classes are over in elementary school in Taiwan," said Paris resident Chang Chiao-wei (張巧薇). "The practice is probably true for most Taiwanese people."
Chang is the Taiwanese owner of Parisian wheel cake boutique "Ciao Roue," the stall that made the pages of Le Monde after serving the quick to-go Taiwanese snacks for patrons.
Speaking to CNA, Chang said she herself loves wheel cakes and often introduces the batter bread to her customers as a childhood snack for Taiwanese.
Chang explained that she opened her shop in March 2022 because she wanted to build a place that would inspire childhood memories in her customers, one that brings back an aromatic sense of warmth and comfort.
"When faced with sadness, people will feel a poignant sense of childhood happiness."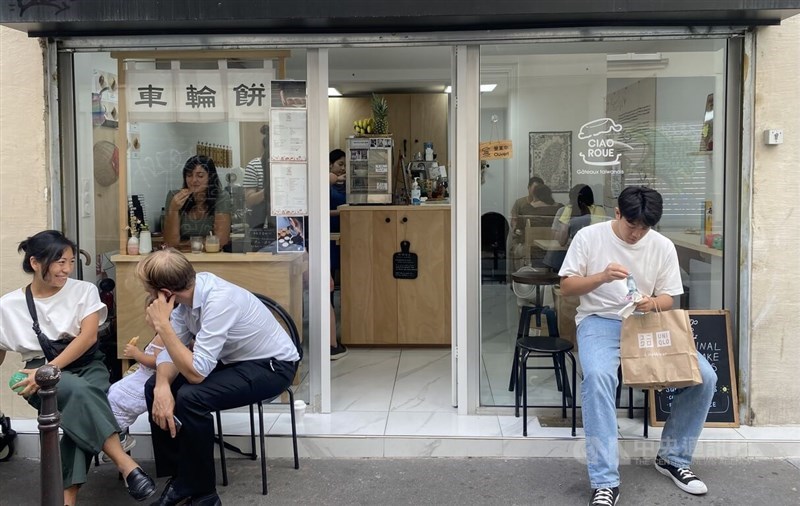 As someone who loves to engage with her customers, Chang often ends up regaling patrons with the beauty of Taiwan in conversation, she added.
"My customers often say they want to visit Taiwan, which makes me proud to think that I helped with diplomatic outreach."
The Le Monde article which featured Ciao Rue invigorated influencer interests to visit the eatery, likely because the shape, size and filling of wheel cakes are arguably picture-perfect for social media.
"I saw this shop on social media," said Ciao Rue customer identified only as Nourou. "I really like this (wheel cake), and the curiosity will encourage me to look at other Taiwanese shops and restaurants to sample more of Taiwan's specialties."
A new trend
However, the first wheel cakes in France came from Simplify, a shop opened by Taiwanese entrepreneur Lu Shu-yu (呂叔優) in May 2021, to great acclaim.
Lu said she made the switch from working in tech to opening a batter bread eatery in the suburbs of Paris because it was brought to her attention that the people of France believed Taiwan does not have its own signature desserts.
There are a lot of Taiwanese expats now living in Paris aiming to promote Taiwanese cuisine around the country, she told CNA.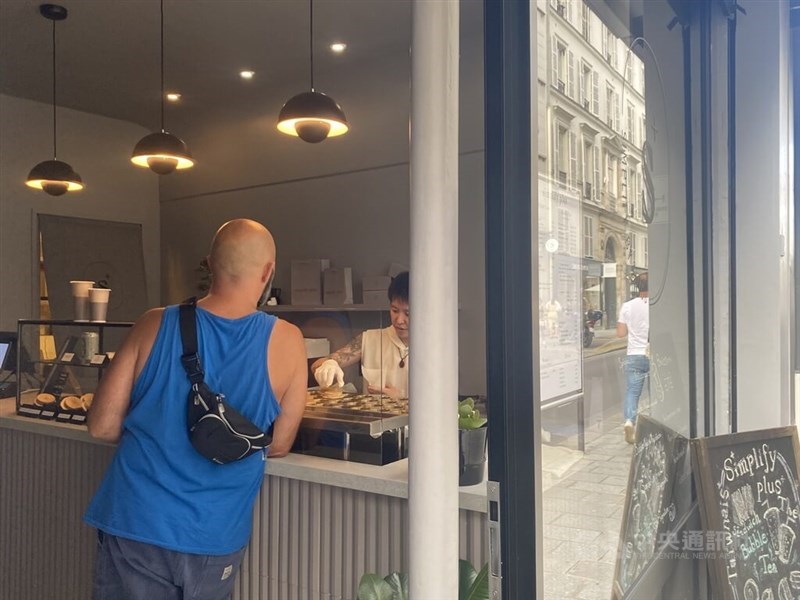 "We wanted to feature something different so they (the French) learn a little more about Taiwan's food culture," Lu said. "No one was making wheel cakes then, so we thought we'd cultivate the market first."
"I love wheel cakes," a regular at Lu's restaurant Alice Violier said. "They're not heavy and are delicious, and also very easy to eat from the hand as you stroll down the street."
The simplicity of wheel cakes attracted enough customers to Simplify that Lu opened a second location, Simplify Plus, in Paris itself in February this year.
"We can establish a new Taiwan specialty," Lu said. "The reason why we decided to open a branch in Paris is because we think it will lead to a new wave of fads."
Lu revealed that there are currently two to three new wheel cake shops in the works.
Her observations are also backed by Julie Van Dang, a Vietnamese expat of 20 years in France.
Dang is the manager of the Taiwanese bubble tea franchise "Ding Tea" in Paris, and decided to start selling the batter bread after patrons inquired about snacks that could be paired with bubble tea.
Dang said she remembered the wheel cakes she sampled when training in Taiwan, and decided to offer the photogenic snack at her branch.
"More and more people are now familiar with Taiwanese culture," Dang said. "Taiwanese shops, restaurants and bubble tea houses keep popping up, which highlights both the market potential and the interest the French have for Taiwanese products."
Enditem/AW
View All